What happens when Home & Texture, one of the ATL's most captivating social scenes, and a dynamic group of influencers, designers, and tastemakers come together? A phenomenal soiree that's what.
It was quite the scene at Home & Texture's recent launch party. The enchanting floral decor of Atlanta's The Garden Room was the place to be as Blavity Inc.'s newest lifestyle brand opened its front door to take center stage as the all-in-one resource serving Black and multicultural Millennials with sophisticated shopping and decor need-to-knows.
Blavity Inc. CEO and Founder, Morgan DeBaun, officially welcomed attendees at the event and discussed why the timing of Home & Texture is now. She also spoke candidly about how her home buying journey was part of the motivation in bringing this brand to life. While the multicultural consumer segment makes up 60% growth in the home improvement category in the US, they're historically underserved with relevant home DIY and buying content and resources. "If you look at all the media brands which drive a lot of the funnels for sales for furniture, for curtains, for everything, none of it— zero— has us in mind, but we're going to be the majority," said Morgan. Home & Texture is a natural extension of Blavity's roster of brands especially since there hasn't been a specific resource for multicultural homeowners, real estate agents and interior designers looking to grow their businesses in this space.
The Backdrop
Attendees mixed and mingled while The Garden Room at the St. Regis Atlanta served as the visually stunning setting. Its vaulted glass and steel roof terrace design takes a maximalist approach that pays homage to elevated garden parties.
In between conversations about buying, renovating, and making homes a reflection of individual style and heritage… guests had their phones working overtime to capture The Garden Room's greenhouse-like space which was filled with live plants, trellises, and geometric patterns.
Sips, Bites, and Sights
The sounds of violinist Joy Black provided the soundtrack as connections were made during Home & Texture's Launch Party.
Guests enjoyed cocktails and non-alcoholic drinks inspired by the brand including the 'Bad to Bougie'— an upcoming content feature that will include before-and-after reveals around taking drab or vintage items and giving it new life. Its cocktail spin was a delightful mix of grapefruit juice and Prosecco. Guests also enjoyed concoctions made with Martell cognac, a sponsor of the launch party. The food was a perfect blend of sweet and savory bites such as salmon, steak, custard desserts and a fettuccine Alfredo bar with pasta tossed in a large cheese wheel— a favorite selection for many guests.
Chatter around home buys was also a hot topic including African inspired accents as well as tips about other household resources. "I use a laundry pickup service every week. As a busy mom, it saves so much time and energy," said Mattie James, a best-selling author and lifestyle influencer who served as the launch party's emcee. Celebrity chef Jernard Wells says he and his wife purchased a new home a year ago and have a running list of ideas from Home & Texture's social pages. "I have an empty basement. I'm getting a lot of inspiration from the Instagram page around furnishings and color palettes to turn that space into a cigar room." Many guests also echoed the sentiment that homes are a canvas for newness and renovations, whether you're a recent homeowner or one who's owned for more than five years.
The launch party showcased that diverse audiences have unique perspectives and needs when it comes to blending cultural heritage and personal style to create amazing spaces. At Home & Texture, we believe it's the setting that surrounds your phenomenal story— and we're just getting started!
---
---
homeownership
Home is a safe place where relationships flourish and the cornerstone of neighborhoods. We believe it's the setting that surrounds your phenomenal story.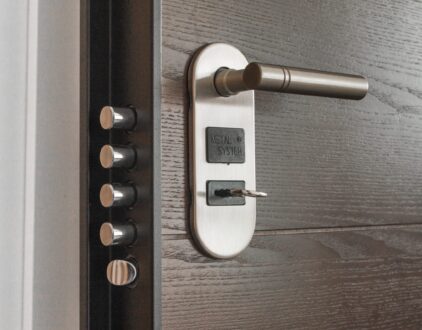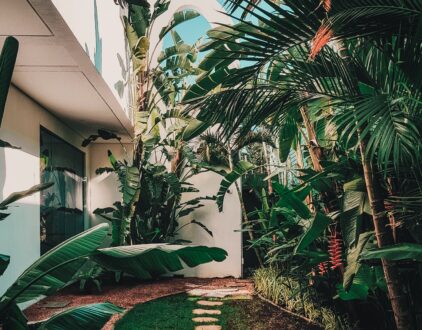 ---
Spaces
Whether it's luxury or ease, every area of your home should be as fabulous and unique as you.
FOLLOW ALONG ON INSTAGRAM
Find us on social for more home inspiration where culture, personal style, and sophisticated shopping intersect to help you create a home where you love to live.