Celebrities have the power to influence people from around the world. Fans look up to celebrities for a number of reasons, including their lifestyle, fashion sense, or accomplishments. As a result, As a result, many fans try to emulate their favorite celebs through clothing, behaviors, and even home decor.
How Celebrities Inspire Home Decor
Social media has created a bridge between celebrities and their fans. Many celebrities share peeks into their lifestyles and living spaces, which include opulent interiors filled with stylish furniture and decor.
Some celebrities are known for having beautiful interior designs. Others collaborate with home decor brands to impact trends and consumer preferences. Whether they opt for a splashy living room, an au natural bedroom, or a bright and bold kitchen, fans are always seeking ways to emulate the aesthetics of their favorite stars.
There are also countless DIY tutorials and home hacks that enable fans to create inspired decor on a budget. This way, they can recreate a piece of art or an entire room to appear similar to what they saw a celebrity display in their home.
Still, when drawing inspiration from your favorite star, you should always inject a bit of your own personal flair into the aesthetic. This way, you can ensure that your inspired decor feels authentic and truly speaks to you.
Inspired Decor From Your Favorite Celebrities
Part of what makes inspired decor so exciting is that you can add a touch of Hollywood glitz and glamour to your everyday life. No matter if you choose a sophisticated piece of furniture or a carefully curated color scheme, you can turn your inspiration into a meaningful work of art. To get started, here are ideas for home decor inspired by your favorite stars:
A Red Table – Jada Pinkett Smith
This modern red coffee table is perfect for sitting and chatting with family and friends (just like Jada Pinkett Smith on Red Table Talk) or displaying your favorite coffee table books.
Drip – Cardi B
Get drippy like Cardi B with furniture and decor made with crystals and diamonds.
An All-White Room – Diddy
If you can't get an invite to one of Diddy's famous all-white parties, don't worry. You can recreate your own with bright white furniture and accompanying white accents.
A Partition – Beyonce
Roll out the partition, please! This beautiful partition is a great way to create the illusion of more space. Plus, it adds an elegant touch to your home decor.
A Pretty in Pink Vanity Room – Nicki Minaj
For the ultimate Barbie vanity room, add lots of pink in multiple shades just like Queen Barbie herself, Nicki Minaj, would.
---
---
Decorate
Access design inspiration that infuses personality and culture into your spaces.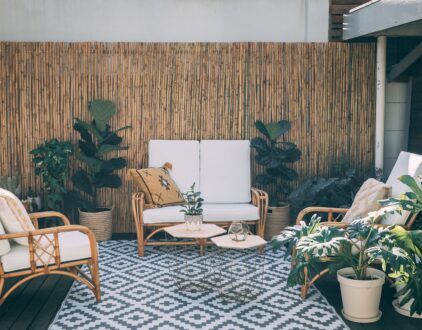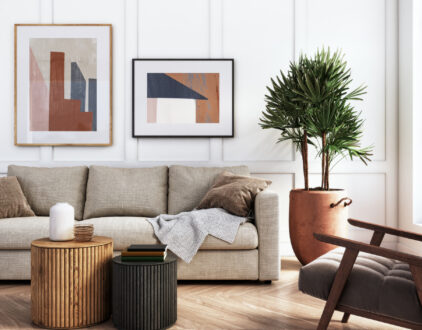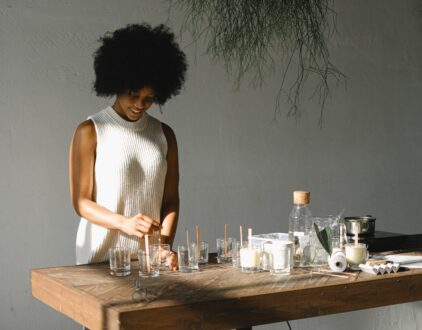 ---
Spaces
Whether it's luxury or ease, every area of your home should be as fabulous and unique as you.
FOLLOW ALONG ON INSTAGRAM
Find us on social for more home inspiration where culture, personal style, and sophisticated shopping intersect to help you create a home where you love to live.