Throughout history, textiles have been used not only for practical purposes, but to decorate as well. They come in a wide range of colors, patterns, and textures, making them perfect for incorporating a little pizazz into your living room. Selecting a textile can be challenging because there are so many to choose from. But the textile that you choose can tell you a lot about your design preferences and personality. To learn how to design your living space, choose a textile, and we'll tell you which living room style is right for you.
Tribal Textile
If you picked this colorful tribal print textile, you should consider a Bohemian design style for your living room.
A Bohemian design style is perfect for the free-spirited personality, so channel your inner wild child to create a calming vibe for your space. To do this, try incorporating earthy decor such as rattan chairs, handwoven pillows, houseplants, or wooden accents.
You can also decorate your space with tribal masks or batik fabrics to add an exotic touch. Add a quality rug in a geometric or global pattern and strategically arranged candles to tie the aesthetic together.
Black Textile
If you selected this black textile, you might gravitate towards a more minimalist living room style.
With minimalist styles, less is more, so you need to have an open, spacious living room. To create a minimalist design style, consider decluttering and removing unnecessary, bulky furniture from your living room.
You can also incorporate a neutral color palette — i.e. shades of white, black, or gray — to give you that modern and clean look that's common in minimalist spaces.
To spice it up, you can add a little texture with throw pillows or woven blankets. And to ensure your space maintains enough visual interest, throw in a statement piece, such as a large abstract painting or modern sculpture for the perfect focal point.
Knitted Textile
People who prefer this knitted textile probably prioritize comfort and convenience when designing their living room space. If this is you, consider upgrading your seating with soft and plush cushions or padded armrests. You can also incorporate furnishings that are made from natural materials such as cashmere or cotton, which are soft on the skin.
When it comes to designing a calming space, adding soft, ambient lighting is the way to go. Shop for floor lamps or sconces that give off a warm glow. Or for a cheaper alternative, try arranging candles on a mantel or shelf.
Fur Textile
This soft, fur textile is ideal for people who enjoy the finer things in life. Luckily, if you chose this textile, you can easily create a luxurious living room with just a few quick fixes.
For example, furnishings and decor made from expensive materials such as leather, satin, or marble are perfect for curating a sense of grandeur. You can also add a sleek and modern touch using metallic accents through mirrored furniture, chrome floor lamps, or gold picture frames. And if you like decorating with rugs, try placing one in rich, deep hues like crimson or emerald for an extra fancy look.
Bright, Colorful Textile
If you like bold and bright textiles like these, you should consider livening up your living room just the same!
To add a playful touch, shop for upholstered furniture in vivid prints. Furniture and decor in primary colors like red, yellow, and blue are another way to create a fun environment.
Decorate your space with art featuring colorful, geometric designs to make your living room pop. Adding pillows, throws, and other home decor accessories in contrasting colors and patterns can give you an eclectic aesthetic that's sure to impress.
---
---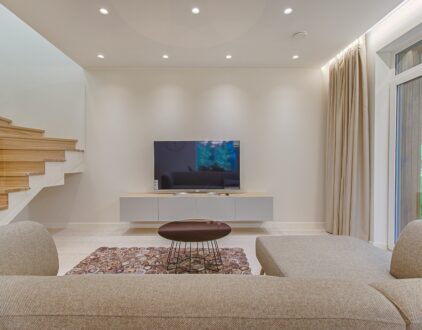 ---
Spaces
Whether it's luxury or ease, every area of your home should be as fabulous and unique as you.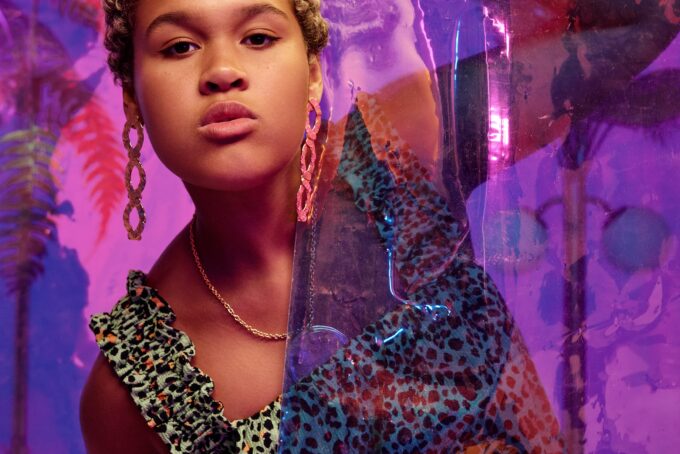 FOLLOW ALONG ON INSTAGRAM
Find us on social for more home inspiration where culture, personal style, and sophisticated shopping intersect to help you create a home where you love to live.