The cost to build a home can be high. However, with a little planning and strategy, homebuyers can have the home of their dreams without going over budget.
The Benefits of Building of House
Building a brand new home from the ground up is an exciting and rewarding experience for new and seasoned homeowners. It allows them to create a personalized living space that meets their needs and preferences. From the types of flooring to the wallpaper colors, the world is their oyster on the journey to building their dream home.
Another benefit of building a home from scratch is that it saves money in the long run. For example, many homeowners incorporate energy-efficient windows and insulation to catch a break on electricity bills or water-saving fixtures for saving money on water bills.
Prospective homeowners also can save time and energy by building a home from scratch. By incorporating smart home technologies, such as home automation or energy monitoring systems, into the planning process, homeowners can reduce their environmental impact and bask in the convenience of an automated home.
One of the most rewarding parts about building a home is feeling a sense of pride and accomplishment upon its completion. Responsible homeowners involve themselves in the planning and construction process from collaborating with architects to conducting inspections. For this reason, many homeowners feel more connected to their new home and are proud to be part of the process.
How Much Does it Cost To Build a House?
There are many benefits to building a house. Although the rewards are great, the cost to build a house can be pretty big deterrent for a lot of potential homeowners. There are several factors that can affect the cost of building a house.
Region
The region a homebuyer lives in can have a pretty big impact on how much it costs to build a home. There are factors, such as land costs, labor expenses, building materials and construction regulations, that vary depending on your location. For example, if an aspiring homeowner is looking to build a home in a metropolitan city with has a higher population size, labor costs are likely to be more expensive compared to a more rural area.
The local building codes and regulations also can increase the cost of construction.
To make a realistic budget, homebuyers should research the region they plan to live in and how that may influence their costs.
Interiors
When calculating the costs to building a home, another important factor to consider is its interior design. The interior of a home will affect the total amount of money that ultimately is spent on the house.
It's important for homebuyers to think about their own design style. For example, if they want their dream home to have hardwood floors, granite countertops or custom cabinetry, they need to take into account that those quality finishes can be very costly. The construction expenses for special architectural finishes, such as vaulted ceilings or detailed moldings, also can quickly add up.
Although many Black homeowners have the budget for higher end finishes and other interior design costs, it is not feasible for everyone to pay that cost. Instead of giving up on their interior dreams, new homeowners can choose more affordable options, such as laminate flooring or stock cabinetry.
Financing
When it comes to building a home, financing can greatly impact the process. The financial costs can depend on a number of factors, such as interest rates, loan terms and credit score. Increased interest rates or unsavory loan terms means that borrowers likely have to pay more interest over time, which will hike up the cost of financing.
A homebuyer's credit score also can have a lot to do with their financing terms offers. Borrowers with low credit scores often pay higher interest rates than others with higher credit scores. In addition to this, they also may be required to make hefty down payments to receive financing.
For a better home building experience, homebuyers should mull over their financing options during the planning process in order to stay within their budget.
How Does the Economy Influence Building a House?
The economy is a hot topic for most adults. It can have a great impact on the cost of building a home. Here are five ways that economic conditions can impact construction costs.
Interest rates
Interest rates can impact the cost of borrowing money for construction. When interest rates are higher, it is more expensive for home builders to finance construction projects. This causes the price for homebuyers to rise.
Inflation
Inflation can increase the cost of materials and labor, which results in higher construction costs. When prices for raw materials, such as lumber or steel, increases, builders may need to pass on those costs to homebuyers.
Availability of credit
Access to credit can have a devastating affect on the cost of construction, especially for Black Americans. During times of tight credit, builders may have difficulty accessing financing for construction projects. This can drive up the borrowing cost.
Economic growth
Economic growth can impact the cost of construction by influencing the availability of materials and labor. During periods of economic expansion, the demand for construction materials and labor may be higher, which can lead to higher costs.
Government policies
Government policies can also impact the cost of construction. For example, changes to tax laws or building codes can increase the cost, while policies that incentivize construction can lower costs.
Size
When considering the cost to build a house, it is important for homebuyers to think about its size. A bigger home will cost more in construction costs, than a smaller home because it requires more materials to build it. Larger homes often have more elaborate designs and features, such as additional bedrooms, an at-home gym, a spacious kitchen or a home theater. These features can hike up building costs and possibly put a dent in the budget.
Potential homeowners should think about the construction costs per square foot.
Site Preparation
Site preparation and infrastructure are important parts of planning in the home building process. For a successful construction project, consider how factors, such as land clearing, bringing in utilities and creating access points can impact its cost.
It is also important to think about other factors, such as excavating, grading and filling the land. Prospective homeowners also should consider how far it may be to reach important services, such as water and sewage. The further away your home is the greater the price will be for delivering the services to it, due to the requirement of additional labor and materials.
---
---
homeownership
Home is a safe place where relationships flourish and the cornerstone of neighborhoods. We believe it's the setting that surrounds your phenomenal story.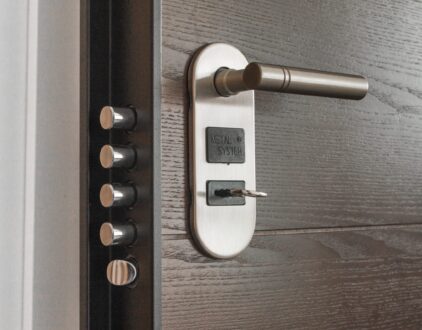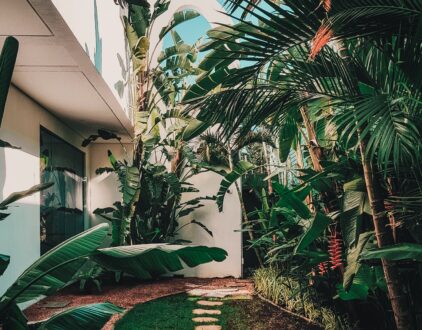 FOLLOW ALONG ON INSTAGRAM
Find us on social for more home inspiration where culture, personal style, and sophisticated shopping intersect to help you create a home where you love to live.