Lighting has the power to make or break a room's vibe. Think about the last time you walked into a room and noticed a beautiful chandelier hanging from the ceiling. It probably caught your eye and made the room feel elevated. Fortunately, you can have the chandelier of your dreams, even if it's not exactly sold in stores. With a bit of creativity, spare time, and basic materials, you can DIY one yourself.
A DIY chandelier can be both stylish and cost-effective, turning your space into a cozy and unique sanctuary. Creating your own chandelier allows you to infuse your space with your personal style and taste. Whether you're into minimalist designs or bohemian vibes, there's a DIY chandelier idea out there for you.
The Minimalist Mason Jar Chandelier
All you need is mason jars, pendant light kits, a wooden board, hooks, and a chain to accomplish this design. 
1. Paint or stain the wooden board to match the vibe of your interior.
2. Fix hooks on the board in a visually appealing pattern. Make sure the hooks are spaced out evenly.
3. Attach pendant light kits to each mason jar.
4. Hang each mason jar on the hooks and adjust the length as desired.
5. Secure the board to the ceiling using the chain.
In this video, DIY creator Jazzi Does It shows us how she created a DIY mason jar chandelier.
Bohemian Beaded Chandelier
The materials needed for this chandelier are wooden beads, strong string or wire, a metal or wooden hoop, and a light kit. 
1. String beads into the wire, creating multiple strands.
2. Attach each strand to the hoop, ensuring even spacing.
3. Install the light kit to the center of the hoop.
4. Hang your beaded chandelier using a chain or cord.
Check out how The Dishonest Truth DIY created their DIY bohemian beaded chandelier.
Industrial Edison Bulbs Chandelier
You'll need Edison bulbs, pendant light cords, and a wooden or metal base for this chandelier. 
1. Decide on the pattern or layout of the bulbs.
2. Drill holes in the base to accommodate each pendant cord.
3. Insert cords through the holes and secure the bulbs.
4. Hang the chandelier using chains or strong cords for an industrial vibe.
Here's how DIY Danie accomplished her industrial Edison bulbs chandelier
Nature-inspired Branch Chandelier
Accomplish a nature-inspired branch chandelier with a sturdy branch, fairy lights or pendant lights, and solid cables or chains. 
1. Clean and treat your branch.
2. Wrap fairy lights around the branch or drape pendant lights from it.
3. Attach cables or chains to both ends of the branch.
4. Hang the nature-inspired chandelier from the ceiling for a beautiful centerpiece.
Be inspired by Sabrina and Andrew Pougnet's version of a DIY branch chandelier.
---
---
---
Spaces
Whether it's luxury or ease, every area of your home should be as fabulous and unique as you.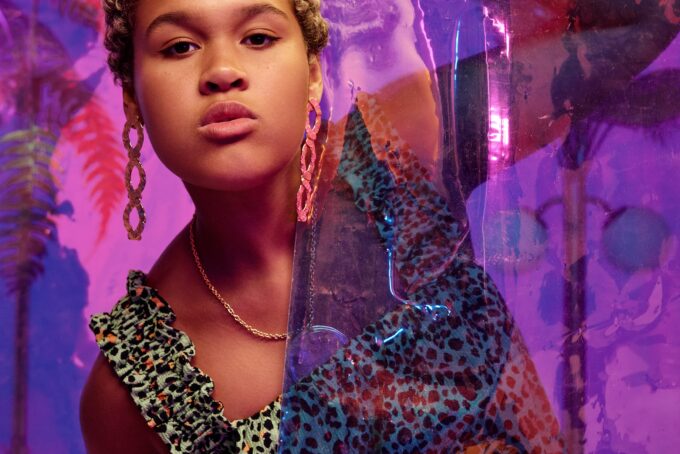 FOLLOW ALONG ON INSTAGRAM
Find us on social for more home inspiration where culture, personal style, and sophisticated shopping intersect to help you create a home where you love to live.