In the heart of Atlanta, a story of tradition and craftsmanship unfolds through the vibrant offerings of Fairhaven Circle, a home decor brand that embodies the essence of amplifying South Asian culture. Fairhaven Circle's debut collection, "Nushka"—a term that means precious possession in Hindi—presents a narrative not just of throw pillows but of precious heirlooms.
Swathi and Kartikh Khambhampati, the Indian-American husband and wife duo behind the brand, have put their personal story and culture into the very fabric of Fairhaven Circle. The name, taken from their first home as a married couple, represents more than an address—it's symbolic of the roots they've cultivated. "The company is about our roots, our heritage, where we come from," Swathi reveals in an exclusive interview with Home & Texture. In the conversation, she touches on the depth of connection and support that has fueled their journey.
The Nushka Collection
This collection of 10 meticulously crafted pillows reflects a nod to India's rich textile history, interlacing it with the modernity of Western interior design. From the delicate chikankari embroidery of the Rani and Sita pillows to the vibrant chintz-inspired Maanasa, each design is a testament to the artistry and heritage that Fairhaven Circle seeks to preserve.
Swathi and Kartikh's venture is a conscious effort to sustain the livelihoods of Indian artisans. The authenticity of their mission is threaded through their partnerships with Indian craftsmen, women, and mills. They ensure that traditional techniques aren't just preserved but are narrated in the language of contemporary design. "It's really the key to our success," Swathi explains, describing their collaborative process with local artisans and mills that understand and embrace their vision.
A Harmonious Partnership
The Khambhampatis bring to their brand a harmonious blend of personal and professional partnership, with clear roles leveraging their individual strengths—a synergy that is often a rarity in the world of entrepreneurship. Swathi's creative and legal expertise complement Kartikh's mastery of the backend operations, creating a well-oiled machine powered by mutual trust and shared ambition. "For us, having really distinct roles in the company and how we manage those is really the reason why we're able to be married and still do this and be successful at both," says Swathi.
Fairhaven Circle's design philosophy, while anchored in the richness of color and texture, subtly challenges the current decor trends of today. Swathi's insight into trends reveals an anticipation of a vibrant shift in home aesthetics, a shift they're not just waiting for but actually shaping. "Our mission of building this company and using color now is to show our customers that you don't have to be afraid of it," she asserts.
Their styling advice mirrors their approach to business—intuitive, inclusive, and innovative, with plenty of color.
The Future of Fairhaven Circle
As for what lies ahead, Fairhaven Circle plans to translate the cultural stories from their pillows onto wrapping paper and bookmarks. The goal is to make pieces that are accessible to all.
As Swathi concludes, offering design guidance as a complimentary service, it's clear that Fairhaven Circle isn't just selling decor—they're curating an experience, threading customers into their growing community, one stitch at a time. "If you need help with your design and how to incorporate our pillows, that's something we offer complimentary. Sometimes, you just need to have a friend who you can bounce ideas off of. We can help with that. We're happy to do that."
The Nushka collection is now available on Fairhaven Circle's website.
---
---
Decorate
Access design inspiration that infuses personality and culture into your spaces.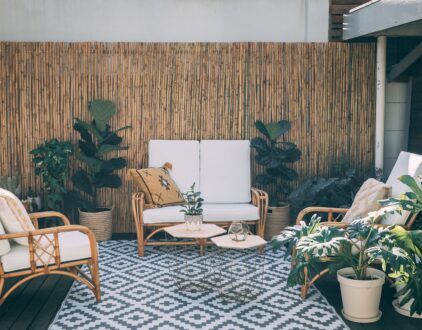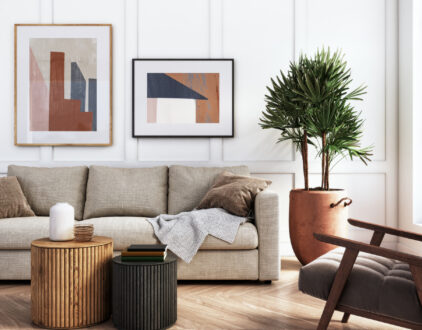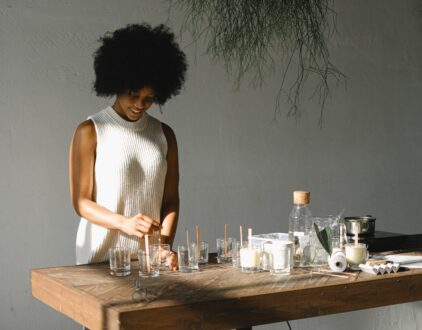 ---
Spaces
Whether it's luxury or ease, every area of your home should be as fabulous and unique as you.
FOLLOW ALONG ON INSTAGRAM
Find us on social for more home inspiration where culture, personal style, and sophisticated shopping intersect to help you create a home where you love to live.