Displaying fine china is a great way to add elegance and sophistication to your home. With so many different styles and patterns to choose from, it can be a bit overwhelming to decide how to best showcase your collection. Fortunately, there are several creative and practical ways to display your fine china that will not only keep it safe but also make it a stunning focal point in your home. Keep scrolling to explore some of these ideas to help you find the perfect way to display your beautiful china.
5 Ways To Display Your Fine China
There are a number of ways that you can make your fine china a focal point in any room. By incorporating creative display options, you can turn your china into a work of art that is sure to impress. Whether you prefer using a classic china cabinet or more modern approaches, showcasing your collection is a wonderful way to appreciate the beauty in its heritage. Here are five ways to display your fine china:
China Cabinet
A china cabinet is a popular choice for homeowners to display their dishes. Cabinets provide a designated space to shine a spotlight on your prized possessions. Many feature glass doors and shelves so that your china can be prominently displayed. But they also protect your china from dust and damage, making them functional as well.
Wall-Mounted Shelves
Mount a few shelves for another creative way to display your fine china. Arrange your plates, teacups, and saucers in an artistic manner, using plate stands or plate hangers for secure placement. This can turn your dishes into beautiful wall art!
Plate Racks
You can use plate racks for a quick and easy way to show off your fine china plates. Hang your racks on walls or place them on countertops to ensure that your plates remain in an upright position. Be sure to shop for racks that have adjustable slots to accommodate plates of varying shapes and sizes.
Display Cabinets With Lighting
Brighten up your space with display cabinets that feature built-in lighting. This way, you can subtly draw attention to your fine china while also illuminating your space, too.
Floating Shelves
For a modern display approach, try installing floating shelves in your kitchen or dining room. Arrange your pieces of china on the shelves, mixing and matching them with other decor to highlight your creativity.
With a little creativity and organization, you can transform your fine china into a stunning and functional display that's sure to impress all your guests.
---
---
Decorate
Access design inspiration that infuses personality and culture into your spaces.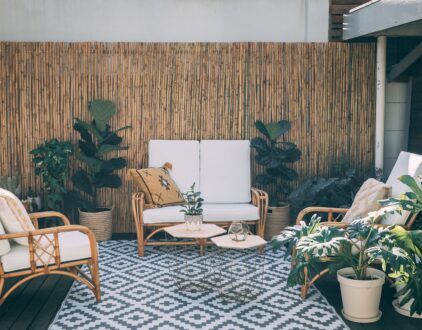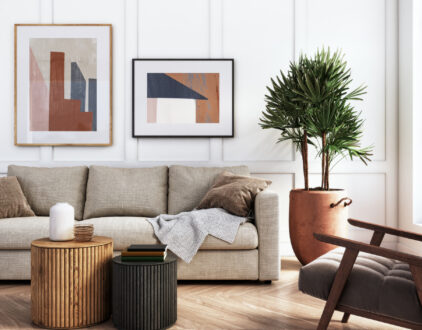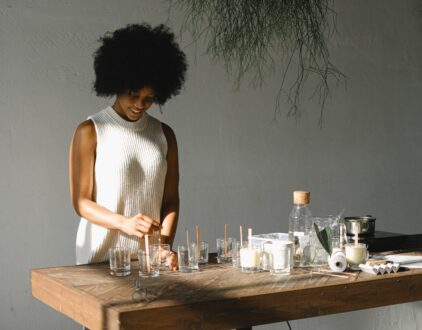 ---
Spaces
Whether it's luxury or ease, every area of your home should be as fabulous and unique as you.
FOLLOW ALONG ON INSTAGRAM
Find us on social for more home inspiration where culture, personal style, and sophisticated shopping intersect to help you create a home where you love to live.