The calendar may say something different, but Memorial Day always feels like the start of summertime to us. The holiday kicks off the first pool parties, barbecues, and soirées of the season — bringing friends and family together for a shared moment of joy and a much-welcomed break from the humdrum of Mondays.
Now that we have our own places, it's time for us to embrace our right of passage and transition from invitees to hosts. And, in true Millennial fashion, aesthetics are everything. Set the tone of your summer by swapping out traditional red, white, and blue themes for whimsical, relaxed, or beachy vibes at your event.
Keep reading for tips on how to host a holiday party, indoors or outdoors, without completely disrupting the design aesthetic of your space.
Let the Good Times Roll
Decorating for a party is a lot of work, especially as a first-time host. You've already spent time (and money) curating your space. And, if you're like us, the idea of reworking your entire living room or backyard for just a night sounds like unnecessary stress. Instead of styling around the holiday, focus on the feelings you want to illicit and command the mood. What matters most is that everyone has a good time. So, before anything, have fun with it!
Add Pops of Color
Gorgeous weather isn't the only perk of the warmer months, everything is much more vibrant, too. Think sunsets, botanical gardens, and bold cocktails. Add the beauty of nature's color wheel into your home by incorporating bright hues. You can achieve this subtly with smaller pieces like napkins, vases, or tableware, or make it intense by using placemats, tablecloths, or centerpieces. It's all about preference. Choose colorful decor that feels modern.
Make it Smell Like Summer
We all have a scent that reminds us of summer; maybe of our time at camp, a day at the beach, or a trip to the amusement park.  Whatever summer smells like to you, we're almost certain that there's a candle with a similar aroma. Put your nose to the test and hunt for your perfect summery fragrance preserved in wax. If you can't swing to the store, shop online for candles with oils like gardenia, coconut, and bergamot. Opt for candles in jars that double as decor, and, if you're planning on partying outdoors, with bug-repelling properties.
Don't Forget That Adults Play Too
Sometimes the food isn't prepared, but the guests are ready to eat — in comes distractions. Stock up on games and place them around your space for people to turn to at a moment's notice. They're great conversation starters, socializers, and segues for people to get out of their shells and bring out their fun, competitive side.
Give it the Greenhouse Touch
April showers bring May flowers. Liven up coffee tables, dining tables, and corners with flowers or plants. Spring and summer are blooming seasons, so there are lots of picks to choose from. You can even go with dried flowers or faux plants if you want something that will last. Still interested in incorporating traditional red, white, and blue? We suggest doing it here.
Choose Warm Lighting
When setting the vibe of your space, you can't overlook lighting. Go for soft, warm lights for a relaxing and inviting atmosphere. Subtle, yet colorful lights are okay, too, but reserving those for night events is best. If you're having a day party inside, try letting in some natural night. Whether you stick to one lighting style or multiple, hanging, mounted, or stationary lights are all great choices.
So, seize the opportunity to host your first Memorial Day party with confidence and enthusiasm. It's a chance to honor, celebrate, and remember, all while creating lasting memories with those closest to you. By following these tips, your first Memorial Day party is sure to be a hit.
---
---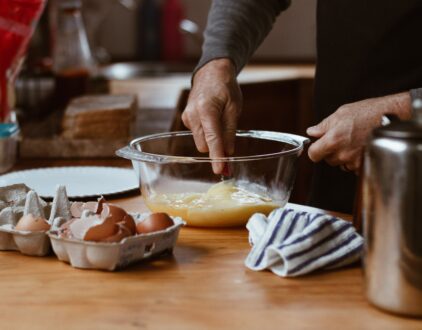 ---
Spaces
Whether it's luxury or ease, every area of your home should be as fabulous and unique as you.
FOLLOW ALONG ON INSTAGRAM
Find us on social for more home inspiration where culture, personal style, and sophisticated shopping intersect to help you create a home where you love to live.