Your home's front door is the gateway to your safe space and sanctuary. It's often the first thing people notice when approaching your abode. Decorating your front door is a chance to show off your design style while creating a welcoming and inviting entrance into your personal space. Whether you have a grand entrance or an intimate porch area, there are creative approaches you can take to enhance the appearance of your front door.
Here are some ways you can elevate your front door's aesthetic:
Wreaths
Wreaths don't have to be reserved for the holiday season. They can be changed based on the season. This classic choice is a great way to add color and style to your door. You can also get a monogrammed wreath to add a personal touch.
Doormats
Accent your front door with a doormat that complements your design style while being functional. Look for weather-resistant and durable mats that have beautiful patterns or welcoming messages. Switch your mats out to match different seasons and occasions.
Potted Plants
Add a pop of greenery to your front door area with potted plants. You can place a large potted plant on either side of the door or create a garden display with different sizes and types of plants. Remember to choose plants that thrive in your climate.
Door Hangers
Much like wreaths, door hangers can add a personal touch to your front door. This can include wooden signs with quotes, metal art pieces, or personalized family name plaques.
Window Accents
Add decorative window accents if your front door has windows or glass panels. Stained glass or a frosted window allows natural light to filter through while adding privacy.
Lighting
Stylish light fixtures are a great addition to your front door area. Choosing fixtures that match your home's architectural style and enhance the overall aesthetic is important. Fixtures like wall sconces, pendant lights, and lanterns add a warm and inviting ambiance while providing lighting for your entrance.
Add Color
Make a bold statement by painting your front door. Choose a color that reflects your personal style.
By incorporating these front door decor ideas, you have the opportunity to showcase your unique style and enhance the curb appeal of your home. The front door is the gateway to your home, and by investing a little time and effort into its decor, you can create a warm and inviting space that sets the tone for the entire house.
---
---
Decorate
Access design inspiration that infuses personality and culture into your spaces.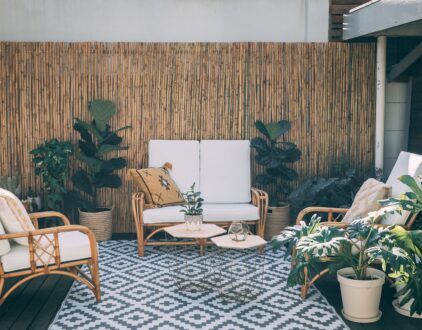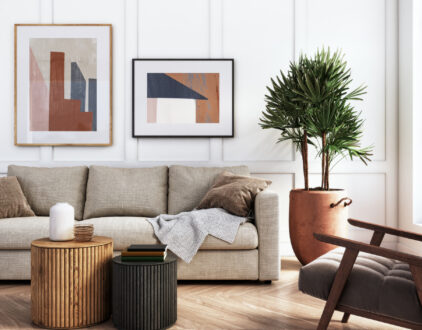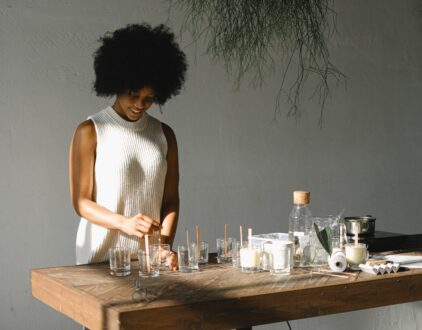 ---
Spaces
Whether it's luxury or ease, every area of your home should be as fabulous and unique as you.
FOLLOW ALONG ON INSTAGRAM
Find us on social for more home inspiration where culture, personal style, and sophisticated shopping intersect to help you create a home where you love to live.