Still figuring out what your home style should be? No matter what you decide, it's best to incorporate elements that can evolve throughout the years. While some trends come and go, there are a few design trends that are everlasting. The latest to add to your interior design vocabulary is grandpa chic, or country club chic. It's a trend that homeowners are embracing to make their homes feel cozy and welcoming.
Better Homes & Gardens lays out how homeowners should approach the trend. "What sets grandpa chic apart from the other grandparent-inspired styles (think grandmillennial and the aforementioned coastal grandmother)? Grandpa chic is a more traditionally masculine and laidback spin on some of the curated trends we've seen recently. With rich dark tones, artfully collected decor, and a love for all things vintage, this comfortable style reminiscent of old-school social clubs invites you to come on in and stay a while."
How To Implement Grandpa Chic Into Your Home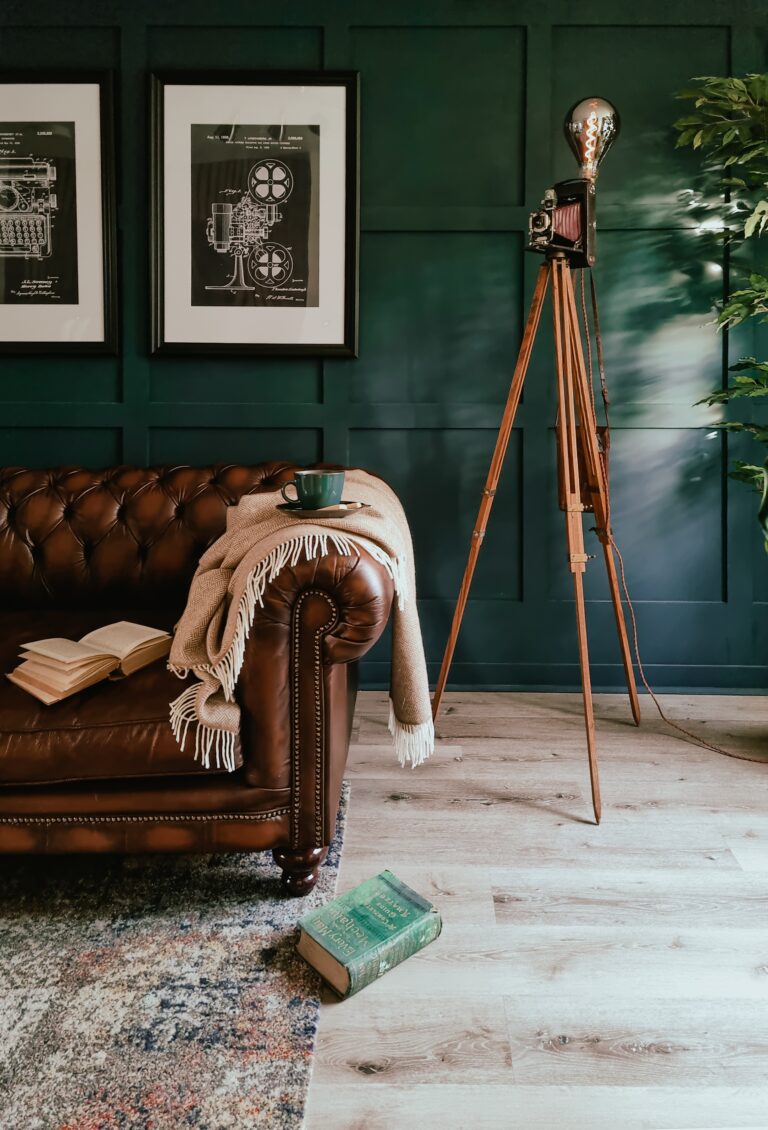 So, what exactly falls into grandpa chic? Think: high-end tufted cognac-toned leather sofas, warm and earthy colors like deep burgundy, olive green, mustard yellow, and rich brown, and cozy textiles such as knitted throws, quilted blankets, and embroidered cushions. You can also showcase personal collections or vintage finds, such as old cameras, vinyl records, vintage teacups, or antique bottles.
This trend is quickly being embraced by Millennial homeowners who want the nostalgic feeling of their grandparents' home. The trend invokes a perfect balance between masculine decor pieces and pieces with a vintage feel to them.
The ultimate goal of this rising trend is to create a liveable space that is welcoming to your guests. Think about what a home billiard room would look like. Imagine rich, wood panels, tobacco-toned tables and old-school bar carts. The aesthetic thrives when you mix high-end pieces with vintage, so you can buy new pieces while scouring thrift shops for unique finds.
You can also ditch the soft and delicate fabrics and opt for large decor pieces like pillows, wall scones and lazy chairs. With so many trends that encourage bright and vivid colors, you can create a unique ambience with something more low-key.
Remember, grandpa chic style is all about creating a comfortable, lived-in space with a sense of history and personal connection. Mix and match these elements to achieve a unique and charming aesthetic that reflects your own personal style.
---
---
Decorate
Access design inspiration that infuses personality and culture into your spaces.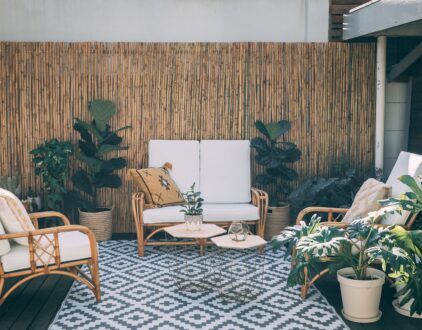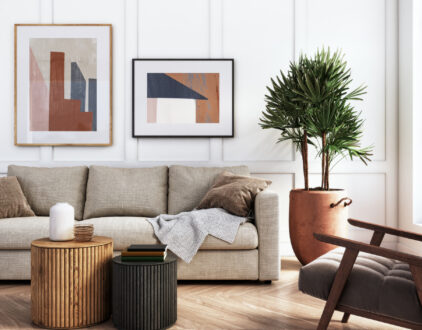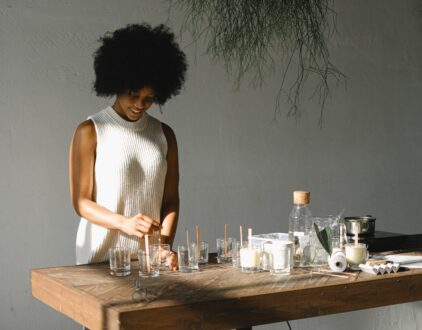 ---
Spaces
Whether it's luxury or ease, every area of your home should be as fabulous and unique as you.
FOLLOW ALONG ON INSTAGRAM
Find us on social for more home inspiration where culture, personal style, and sophisticated shopping intersect to help you create a home where you love to live.