It's officially Spooky Season! So, it's only right that Home & Texture lends a hand in making your next Halloween Party one for the books!
These tips are proudly sponsored by Gold Peak Tea!
You may be no stranger to hosting. Wine nights, dinner soirees, barbecues maybe even a birthday celebration or two. But throwing a Halloween party requires a certain finesse that goes beyond the general logistics of planning. Every thought-out detail will be worth it, since it may just be the most fun party you have all year. Let your creativity shine and take the pressure off of planning with these Halloween-hosting hacks for throwing the ultimate costume party at your home!
Hauntingly Good Decor
Like any memorable celebration, attention to detail is key. Amp up your Halloween decor by draping faux cobwebs in the corners of your living room and hallway. These inexpensive decorations instantly create an eerie atmosphere and really set the spooky tone.
Enhance the spooky ambiance by placing flickering candles on tables and mantelpieces. You may want to go for LED candles for safety reasons—open flames indoors and flowing drinks could make for an unforgettable party, just not in the way you might be hoping. But regardless, you can choose ones that mimic real candlelight. Their subtle, shifting glow will cast ghostly shadows and set the perfect mood.
Don't forget the jack-o'-lanterns! Carve pumpkins with sinister grins and place them around your home. For added flair, you could always buy or paint some in metallic or glow-in-the-dark paint for a modern twist on a classic tradition.
Costume Contest Extravaganza
A costume contest will add a competitive edge to your party, encouraging guests to unleash their inner creativity. Make it more exciting by offering prizes for various categories:
Scariest Costume: This category is perfect for those who want to send shivers down spines.
Funniest Costume: Laughter is always a winner, so reward the wackiest and most hilarious outfits.
Most Creative Costume: Acknowledge those who put in the extra effort with unique and imaginative costumes.
Let your guests vote for their favorites by writing their choices on paper and slipping into an empty cauldron, then let the fun begin!
Ghoulishly Delicious Treats
Halloween treats should be both delicious and spooky. And the ideas for both sweet and savory treats are endless! Unless your going the fancy route and doing a sit-down dinner with multi-courses, stick to small bites and handheld finger-foods. Here are some ideas to get creative with your menu.
Spooky Cookies: Bake sugar cookies in the shape of bats, ghosts, and pumpkins. Decorate them with eerie icing for a chilling effect.
Mummy Hot Dogs: Wrap mini hot dogs in crescent roll dough to create mummy-like wraps.
Witch's Finger Sandwiches: Make sandwich fingers using dark rye bread, cream cheese, and almonds as creepy fingernails.
Witches' Brew Punch: Mix up a punch bowl of green or red fruit punch and add floating "eyeballs" made from lychees stuffed with blueberries, plus your alcohol of choice.
DIY candy bar: line up a variety of candies and chocolates in cauldrons or spooky glassware with bags for your guests to pack up and take home.
Eerie Entertainment
Entertainment is the heart of any party. Elevate your Halloween bash with these spooky activities:
Horror Movie Marathon: Create a cozy home theater and curate a list of classic horror films. Consider screening cult favorites like "Psycho" or modern hits like "Get Out."
Haunted House: If you have outdoor space, design a haunted maze or house. Invite friends or hire actors to play spooky characters and create a chilling experience.
Mystic Moments: Add an element of mystique with a tarot card reader or palmist. Guests can explore the mysteries of their future in a Halloween-themed setting.
Petrifying Playlist
Create a spine-tingling playlist that includes all the classics such as:
"Thriller" by Michael Jackson: An iconic Halloween anthem.
"Monster Mash": A classic Halloween dance tune to get your dance on.
Eerie Soundtracks: Incorporate spooky soundtracks from horror movies to keep the atmosphere haunting.
Mix up the spooky ambiance with tracks to cater to all tastes.
Spine-Chilling Invitations
Set the tone for your party right from the beginning with eerie invitations. Use fonts that mimic dripping blood or ancient scrolls. Incorporate graphics of haunted houses, bats, or ghosts. Craft cryptic messages that pique curiosity and build anticipation among your potential guests. If you prefer going paperless, sites like Canva let you create stunning invitations in a snap.
---
---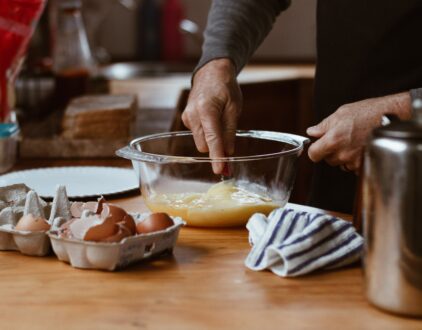 ---
Spaces
Whether it's luxury or ease, every area of your home should be as fabulous and unique as you.
FOLLOW ALONG ON INSTAGRAM
Find us on social for more home inspiration where culture, personal style, and sophisticated shopping intersect to help you create a home where you love to live.