In its latest collaboration, H&M HOME is teaming up with luxury Parisian fashion brand Rabanne to create a collection redefining the interior design landscape. The collection, set to launch on November 9 online and in select stores, seamlessly blends Rabanne's legacy with H&M HOME's contemporary design ethos.
The Rabanne H&M HOME collection—designed by Rabanne's Creative Director Julien Dossena—promises to expand the horizon of interior aesthetics. Known for his innovative leadership, Dossena ventures into the home sector, offering a luxurious homeware line that mirrors the opulent feel of Rabbane's ready-to-wear collections. "While this was my first experience designing homeware and objects, our founder Paco Rabanne designed some emblematic metallic furniture in the 1970s, so this interiors collection felt like an authentic extension for the house," Dossena shares in a press release.
From the shimmering silver lamp reminiscent of Rabanne's iconic paillette party dress to the geometrical allure of 1970s prints, the collection is an homage to the brand's celebrated past with an eye for futuristic appeal.
Designed to Stand Out
This collection isn't just about brightening up a room—it's about making a statement. With bold metallics and playful prints, these pieces are designed to stand out. Whether it's the sparkle of a sequined lampshade catching your eye or the unique design of a metallic stool, each piece will add a touch of luxury to your everyday.
Evelina Kravaev-Söderberg, Head of Design & Creative at H&M HOME, expresses the shared enthusiasm, noting the unique blend of fashion and interiors this partnership brings. "At H&M HOME, we are always looking for opportunities to offer our customers something really unique, and to showcase a world where fashion and interiors can meet," she remarks. The collection is not only a nod to the heritage of Rabanne but also an invitation to infuse a slice of haute couture into the canvas of everyday living.
As sustainability marries luxury, the Rabanne H&M HOME collection is a testament to timelessness and quality, promising to sprinkle a dash of modernism into the home.
---
---
Decorate
Access design inspiration that infuses personality and culture into your spaces.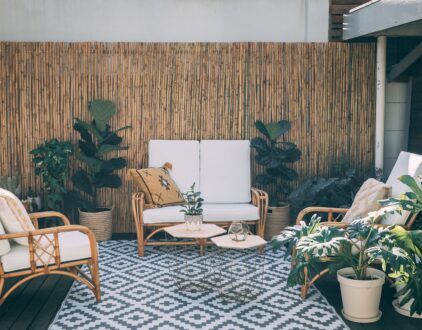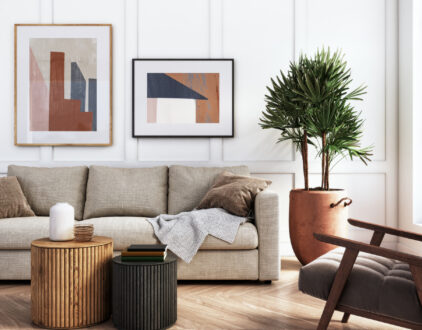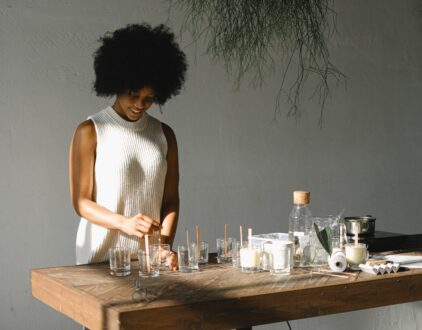 ---
Spaces
Whether it's luxury or ease, every area of your home should be as fabulous and unique as you.
FOLLOW ALONG ON INSTAGRAM
Find us on social for more home inspiration where culture, personal style, and sophisticated shopping intersect to help you create a home where you love to live.