Are you expecting guests at your home soon? The thought of hosting can be exciting, but it takes preparing your home to a whole new level. This guide has you covered with checklists for every room to make your space ready for guests in no time.
A Warm Welcome Starts at the Doorstep
The first impression counts, and it begins at your doorstep. Make sure your entryway is inviting and clutter-free. A fresh doormat, a potted plant, and well-lit surroundings can make your guests feel instantly welcome!
Add Personal Touches: Consider a custom welcome mat with your family name or a cheerful greeting. It's a small touch that can leave a lasting impression.
Coat Rack or Hooks: Install a coat rack or hooks for your guests to hang their coats, bags, or scarves. This eliminates clutter and makes them feel at home.
Exterior Lighting: Good lighting not only enhances safety but also adds warmth to your entryway. Opt for soft, warm-colored lights to create a cozy atmosphere.
Living Room: The Soul of Hospitality
Your living room is where most of the socializing happens. Here's how to make it a cozy haven for your guests:
Declutter with Finesse: Clear away unnecessary items to create more space. A neat living room is visually appealing and offers room to move.
Comfort is Key: Invest in comfortable seating. Plush cushions and throws can add a touch of luxury to your seating area.
Good Lighting: Illuminate the room with warm lighting. It sets the mood and creates a welcoming ambiance.
Entertainment Zone: Have some entertainment options ready, like books, board games, or a playlist of soothing background music.
Personalized Decor: Incorporate personal touches like family photos or artwork that reflects your interests. It sparks conversations and adds character to the room.
Flexible Seating: Arrange your furniture to encourage conversation. Create intimate seating areas where guests can chat comfortably.
Color Psychology: Choose warm, inviting colors for your living room decor. Earthy tones and soft pastels can create a relaxed and inviting atmosphere.
The Heart of Your Home: The Kitchen
The kitchen is where the magic happens—good conversation, delicious food and the most vibrant of memories. You'll want your guests to feel comfortable when they wander in.
Clean and Tidy: You'll want this space extra spotless. Dirty dishes and clutter can be off-putting.
Snack Central: Set up a small snack station with easy-to-grab munchies and beverages. It's a thoughtful touch.
Dietary Considerations: Check if your guests have any dietary restrictions and plan your meals accordingly.
Cooking Together: If you're up for it, invite your guests to cook with you. It can be a fun and bonding experience—or a little chaotic. Memorable either way!
Open Shelving: If you have open shelving, arrange your dishes and cookware neatly. It adds a touch of organization and showcases your kitchen essentials.
Label Ingredients: If you're preparing a meal, consider labeling ingredients for easy access. It helps guests navigate your kitchen without feeling intrusive.
Gourmet Touch: Surprise your guests with a simple but gourmet treat, like freshly baked cookies or a charcuterie board.
Bedrooms: A Serene Retreat
Guest bedrooms should be a home away from home. Follow these steps for a comfortable stay:
Fresh Linens: Make sure the bed is freshly made with clean, crisp linens.
Storage Space: Clear out some closet space and provide hangers for your guests to hang their clothes.
Toiletries Galore: Stock the bathroom with essential toiletries like shampoo, conditioner, soap, and clean towels.
Privacy Matters: Make sure that your guests have some private space to unwind.
Quality Bedding: Make up the guest room—or futon—with high-quality bedding and pillows for a luxurious sleep experience. It's a small detail that can make a big difference.
Extra Blankets and Pillows: Keep extra blankets and pillows in the room for added comfort.
Bathrooms: Shine Bright
Clean and well-maintained bathrooms are a must. Pay attention to these details.
Cleanliness: Scrub the bathroom thoroughly. No one wants to step into a dingy restroom.
Fresh Towels: Have a stack of fresh towels readily available.
Toilet Essentials: Don't forget toilet paper and a spare roll within easy reach.
Fragrance: Use a pleasant air freshener to keep the bathroom smelling nice.
Hotel-Like Amenities: Consider adding a bit of luxury with hotel-like amenities such as bathrobes, slippers, and scented candles.
Spa Vibes: Place a tray with bath salts, bath bombs, and a soothing playlist in the bathroom. It's a spa-like experience your guests will appreciate.
Emergency Kit: Prepare a small emergency kit with items like band-aids, pain relievers, and antacids. It shows you care about their well-being.
---
---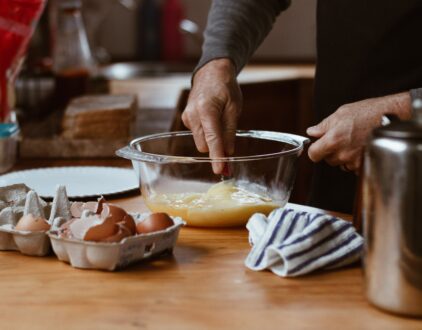 ---
Spaces
Whether it's luxury or ease, every area of your home should be as fabulous and unique as you.
FOLLOW ALONG ON INSTAGRAM
Find us on social for more home inspiration where culture, personal style, and sophisticated shopping intersect to help you create a home where you love to live.