Charcuterie boards have become a beloved hosting staple in millennial homes. Creating a charcuterie board that will have your guests coming back for more is an art form. A charcuterie board done right reflects your taste and personal style. A well-crafted board is great for not only satisfying cravings but spurring conversations.
So, how do you craft the perfect charcuterie board? Keep reading to find out.
Quality Matters
Select High-Grade Meats
When crafting a charcuterie board, opt for artisanal, cured meats. When in doubt, select meats like salami, prosciutto, and soppressata. High-quality meats are the foundation of a well-crafted charcuterie board.
Opt For Artisanal Cheeses
Cheeses are another important element of a well-crafted charcuterie board. The cheeses on your board should be diverse in flavor and texture. Aim for at least three different types of cheeses, like a creamy Brie or a robust Gouda. There should be a mix of soft, semi-soft, and hard cheeses.
Beautifully Arranged
Color and Composition
Now that you have the main elements locked in, it's time to focus on visual appeal. Use colorful fruits like strawberries, grapes, and figs to add character to your board. Be intentional about how you place each item to create an inviting mosaic of textures and hues.
Choose a Statement Board
The board you use is also a part of the aesthetic presentation. Whether you use a polished piece of wood or a chic marble slab, your board should represent the aesthetic you're aiming for.
All About The Accents
Crackers and Bread
Add a variety of crackers and bread to your board with different textures and flavors. Think a mix of multi-grain crackers, thinly sliced baguettes, and a gluten-free option.
Olives, Nuts, and More
Elevate your board with layers of complexity. You can achieve this by adding items like olives, nuts, and small bowls of jam or honey.
Engage The Senses
Scent
Add aromatic undertones to your board with fresh herbs like rosemary or thyme.
Taste Pairings
Consider how the items on your board will taste when paired together. Balance the tasting experience by pairing mild cheeses with more robust meats and vice versa.
Make Them Say "WOW"
Thematic Charcuterie Boards
Craft a board that flows with a particular theme for special occasions. For example, when putting together a Mediterranean board, you may add items like feta, Kalamata olives, dolmas, and tzatziki.
Quality Accessories
Finish your well-crafted charcuterie board with specialty cheese knives, elegant tongs, and high-quality spoons for the accompaniments. This will enhance the overall experience and give your guests the charcuterie board of their dreams.
---
---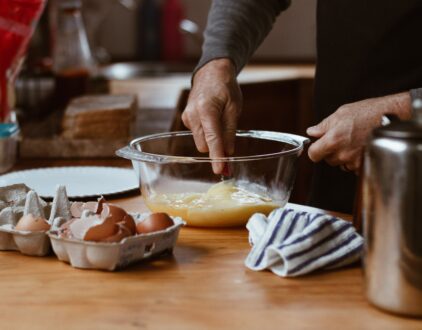 ---
Spaces
Whether it's luxury or ease, every area of your home should be as fabulous and unique as you.
FOLLOW ALONG ON INSTAGRAM
Find us on social for more home inspiration where culture, personal style, and sophisticated shopping intersect to help you create a home where you love to live.