When it comes to music, audiophiles don't just listen—they experience. If that's you, it means you yearn for the perfect audio quality and are ready to go the extra mile to make it happen. That's where the concept of a "listening room" comes into play. Listening rooms are a thing, and they are the key to an immersive audio journey! If you have extra space or want to transform a room, here's how to create the ultimate listening room.
Finding the Perfect Space
Before you begin your journey to creating the listening room of your dreams, the first step is finding the right space. This will be the sanctuary where you'll immerse yourself in the world of sound, so ideally, you'll want a room that's tucked away from high-traffic areas and external noise sources. A basement or a quiet spare room would serve as a great starting point.
Controlling Acoustics
Once you've pinpointed your dedicated listening room, it's time to address the critical aspect of acoustics. To create that pristine and immersive soundstage, consider investing in acoustic panels, diffusers, and bass traps. These tools are your allies in taming sound reflections and banishing those pesky echoes. If you're the type that really likes to turn up the volume, soundproofing might also be a good idea so it doesn't disturb other areas of your home.
Speakers: Quality Over Quantity
When selecting speakers, remember the golden rule that quality always trumps quantity. It's better to invest in a pair of high-end speakers from reputable brands like Bowers & Wilkins or Bose than to clutter your space with a bunch of mediocre options. Your speakers are the heart and soul of your setup, responsible for delivering exceptional sound clarity and fidelity. Choose wisely, and your ears will thank you!
Hi-Res Audio
To cater to your audiophile sensibilities, consider the source of your audio. High-resolution audio sources, such as vinyl records and lossless digital files, are your gateway to sonic perfection. A top-tier turntable for your vinyl collection, a high-quality DAC (Digital-to-Analog Converter), and a music streamer for digital files should be part of your arsenal.
Amplification Excellence
Your listening room deserves nothing less than an exceptional amplifier. Choose one that matches the impedance of your speakers and delivers clean, distortion-free sound. This is the powerhouse that breathes life into your music, making every note resonate with precision and power.
Comfort Meets Acoustics
Your listening chair is more than just a place to sit; it's your throne of sound. Choose a chair — or sofa or loveseat! — that provides comfort and enhances the acoustics of the room. Look for one with good lumbar support so long listening sessions are a pleasure, not a pain.
Quality Cables
Cables may seem like a minor detail, but they play a significant role in preserving audio integrity. Make sure you get high-quality cables with ample shielding to minimize signal loss and interference.
Room Calibration
To fine-tune your listening experience, consider using room calibration software such as Audyssey or Dirac Live. These tools analyze your room's acoustics and make precise adjustments to ensure that your audio setup performs at its peak. It's like having a personal audio engineer optimizing your sound for you.
Mood Lighting
Enhance the ambiance of your listening room with carefully chosen lighting. Dimmer switches and smart lighting systems allow you to create a cozy atmosphere that complements your music. After all, the right lighting can set the mood for an unforgettable listening session.
Organization
Don't underestimate the satisfaction of a well-organized music collection. Whether you're a vinyl enthusiast, a CD collector, or a digital music connoisseur, keeping your collection neat and accessible enhances your overall enjoyment. Make sure you go the extra mile to get proper storage solutions to showcase your music treasures and protect them from dust, dirt and sunlight.
---
---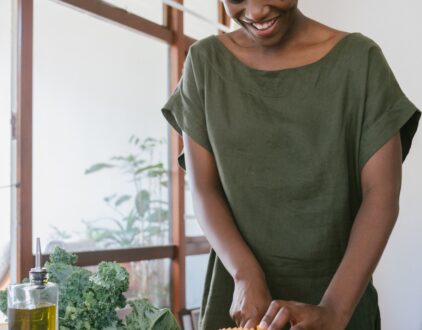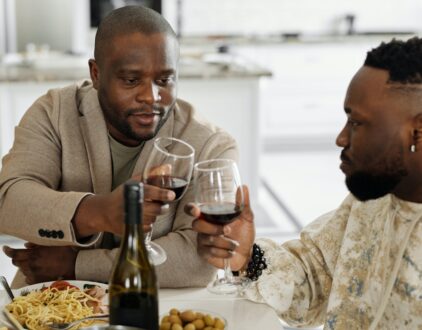 ---
Spaces
Whether it's luxury or ease, every area of your home should be as fabulous and unique as you.
FOLLOW ALONG ON INSTAGRAM
Find us on social for more home inspiration where culture, personal style, and sophisticated shopping intersect to help you create a home where you love to live.