Milan: the city of fashion, art, and the epitome of Italian design. It's here that Stories of Italy, a luxury homeware brand and design studio, crafts its magic. Dario Buratto, the Creative Director and co-owner, is at the helm, steering the brand into becoming a household name synonymous with Italian craftsmanship. Stories of Italy is not just a brand; it's a narrative woven from Italy's rich archaeological, historical, and cultural heritage, encapsulated in its signature glossy speckled glass. Their collections, which can be found in stores like Nordstrom, Design Within Reach, and Elyse Walker, show how contemporary Italian glass is shaping the global design scene.
"Prototyping is my world," says Buratto, describing his day-to-day activities. His passion lies in working hands-on with artisans, shaping new pieces that embody Italian design's maximalist aesthetic. Buratto emphasizes the role of color in Italian homes, where bold statements and vibrant palettes reign supreme. He suggests starting with small pops of color for those hesitant about embracing this lively style.
Infusing Italian Design Into Spaces
For homeowners aspiring to infuse Italian flair into their spaces, Buratto advises, "Begin with color." He recommends incorporating vivid elements like a vase, tablecloth, or bright napkins, especially in shades of yellow and blue, to subtly yet effectively bring Italy into your home.
When it comes to must-haves from Stories of Italy, Buratto highly recommends their scented candles. "The Murano glass base is a piece of art itself," he notes, advocating for items that are both functional and aesthetically pleasing.
In Italian design, mixing patterns is not just accepted but celebrated. Buratto recalls his mother and grandmother fearlessly combining patterns, embodying the true spirit of Italian design.
Italian Tablescaping
When it comes to tablescaping, Buratto's approach is simple yet profound: "Play and have fun." He encourages mixing old and new, highlighting that perfection isn't the goal but rather creating a welcoming atmosphere for loved ones. However, he firmly advises against using plastic, championing sustainability and authenticity in design.
As seasons change, so should your tablescape. Buratto suggests warm, earthy tones for fall and winter, creating a cozy ambiance. He also points out that Stories of Italy's large bowls, vases, and ceramic plates, with their varied colors and shapes, make for effortless yet striking table settings.
Looking ahead, Buratto reveals the brand's focus on expanding its ceramic collections, promising more innovative designs that stay true to the essence of Italian craftsmanship.
You can keep up with Stories of Italy on their website and Instagram.
---
---
Decorate
Access design inspiration that infuses personality and culture into your spaces.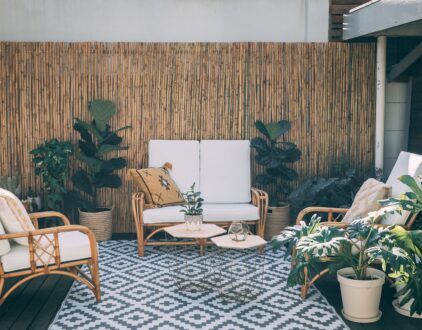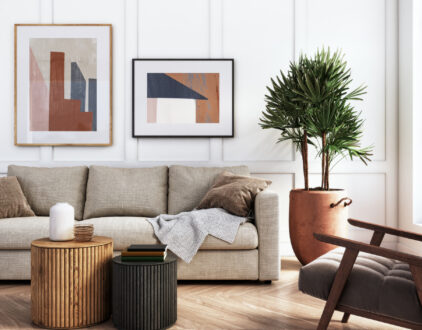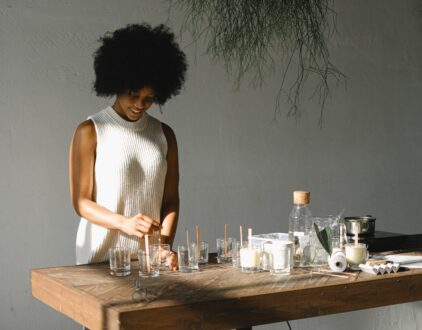 ---
Spaces
Whether it's luxury or ease, every area of your home should be as fabulous and unique as you.
FOLLOW ALONG ON INSTAGRAM
Find us on social for more home inspiration where culture, personal style, and sophisticated shopping intersect to help you create a home where you love to live.