Designing an inviting tablescape isn't always easy. Not only do you have to come up with a great concept, but you also have to ensure your seating, decor, and even the meal itself match as well. But fortunately with a few helpful tips, building a beautiful tablescape is totally doable.
For inspiration, DIY expert Lauren Comer gave us the scoop on how she transformed her dining table into a gorgeous fall-inspired tablescape. To learn how to dress up a boring, bland tablescape, take a look at how Lauren Comer upgrades hers and how you can achieve the look for yourself.
Start with the basics.
When decorating your tablescape, the first thing to consider is its color palette. According to Lauren, "a neutral base plus two or three accent colors" is ideal. This way, you can easily mix and match varying shades without them clashing with each other.
Lauren picked ivory, terracotta, sea foam, and black, but you can select a color scheme that speaks to you.
Prep your table.
Before you start decorating your table, be sure to prep it by smoothing out any creasing or wrinkles. Next, add your seating. To accompany her tablescape, Lauren lined her table with basic black folding chairs because they're functional, affordable, and can complement any color palette. But if you're feeling particularly adventurous, you can spice it up with bench seating for a rustic, farmhouse aesthetic or even bar stools for a more laidback vibe.
Add texture.
Now that you've prepped your table, it's time to decorate. The best part about decorating your table is that you can truly make it your own, so try to tap into your creative side for best results. As a starting point, opt for a table runner with texture. Lauren selected a ruffled table runner in a calming sea foam color, but you can add texture in other ways as well — i.e. woven placemats or beaded napkin rings.
Place candles.
If you want to promote a welcoming ambiance for your fall dinner party, candles are your best bet. Not only do they help illuminate your tablescape, but you can find them in a variety of colors, shapes, and sizes, so they're super easy to decorate with.
For added drama, try juxtaposing tapered candles with tea lights for visual appeal. Also, be sure to keep safety at the forefront when working with candles. Lauren recommends using a mix of regular and electric candles to play it safe while adding personality to your table.
Incorporate seasonal decor elements.
You can't have a fall tablescape without fall decor. And the best way to incorporate the season is by adding a few seasonal decor elements. Try decorating your table with mini pumpkins in various colors like Lauren did. Or, you can strategically arrange apples, pears, or pomegranates for a similar effect.
Set the table.
A proper fall tablescape requires quality tableware to match, So set your table with dinner plates, napkins, salad plates, cutlery, and glassware that match the rest of your decor for a cohesive look.
If you're expecting several guests, handwritten place cards can make seating arrangements a whole lot easier. And don't forget the menu! You can create a stunning fall menu filled with seasonal favorites such as pumpkin bisque, roasted root veggies, or spiced apple pie shooters.
Add your finishing touches.
Now that your tablescape is nearly finished, add a few personal touches to really drive home your motif. You can try incorporating fresh fall foliage such as autumn leaves, pinecones, or even ornamental kale for a natural touch.
Finally, place a few pitchers or several bottles of water out for your guests, and voila! — you have a gorgeous, inspired tablescape that's perfect for any dinner party.
You can follow Lauren Comer at @pinchplateparty on Instagram for more DIY insights, tips, and inspiration.
---
---
---
Spaces
Whether it's luxury or ease, every area of your home should be as fabulous and unique as you.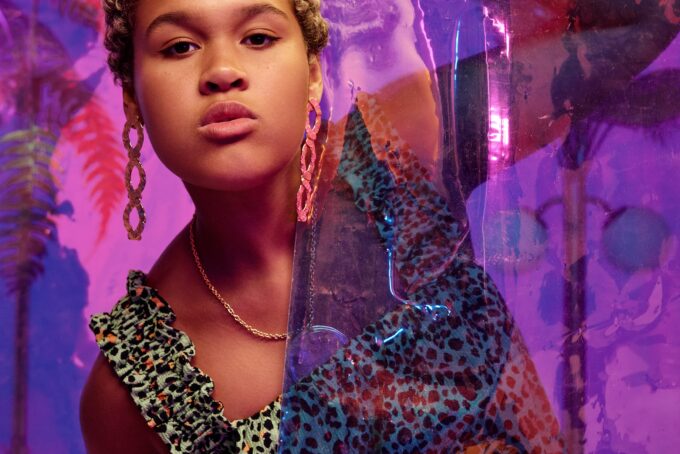 FOLLOW ALONG ON INSTAGRAM
Find us on social for more home inspiration where culture, personal style, and sophisticated shopping intersect to help you create a home where you love to live.