It's that time of the year again: hurricane season. When it comes to hurricane season, it's better to be safe than sorry. Even the most sturdy, well-made homes can experience extensive damage when Mother Nature strikes. Fortunately, preparing your home for hurricane season doesn't have to be exorbitantly expensive or overly complicated.
Here's how to prepare your home to weather the storm during hurricane season.
The Exterior: The First Line of Defense
Roof Inspection
The best thing you can do for the exterior of your home is to have a professional come out to evaluate your roof for loose shingles, corrosion, or other vulnerabilities that could result in leaks or structural issues.
High-Impact Windows
If you live in an area that is prone to hurricanes, invest in impact-resistant windows. Window films are also great for reducing the likelihood of shattering.
Gutters and Drainage
Ensure your home has proper drainage by clearing gutters and downspouts of debris.
Secure Loose Objects
If a hurricane is coming, make sure to secure loose items like potted plants, outdoor decor, and lawn furniture. Store these items indoors, as they can turn into hazardous projectiles.
The Interior: Keep Your Sanctuary Safe
Backup Power
Make sure you never run out of power by investing in a high-quality generator. A power outage can affect everything in your home, from food storage to climate control.
Emergency Kit
Prepare your home for a hurricane by having an emergency kit stocked with non-perishable foods, first aid supplies, bottled water, flashlights, and essential documents sealed in waterproof bags.
Know Evacuation Routes
Get to know the local evacuation routes and emergency shelters in your area. Keep an "evacuation bag" packed and ready with essentials like medicine and food.
Check Your Insurance Policy
Make sure to specifically check your homeowner's insurance policy for flood and wind coverage. Many people assume they're fully covered, then find themselves out of pocket when Mother Nature strikes. Depending on your policy, you may need to purchase additional policies.
Smart Home Technology
Smart home systems are great for alerting you to potential issues like extreme temperature changes or leaks. You can control these systems remotely, granting you peace of mind if you have to evacuate your home.
---
---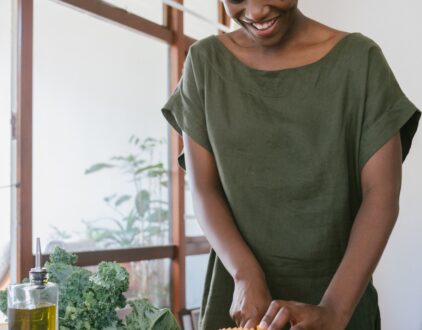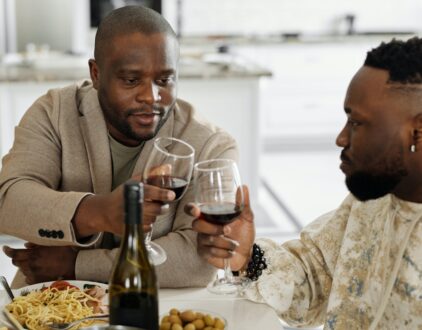 ---
Spaces
Whether it's luxury or ease, every area of your home should be as fabulous and unique as you.
FOLLOW ALONG ON INSTAGRAM
Find us on social for more home inspiration where culture, personal style, and sophisticated shopping intersect to help you create a home where you love to live.