As a millennial homeowner, navigating the complexities of home insurance can be a daunting task. It is a crucial aspect of safeguarding your most significant investment, but the intricacies of policies, coverage options, and insurance jargon can be overwhelming. But it doesn't have to be that way! You can learn the different types of homeowner's insurance and a few things to keep in mind when shopping for a policy.
Assessing Coverage Needs
The first step toward securing the ideal home insurance is to determine the right coverage amount, and that happens by accurately assessing what needs to be covered. You'll need to know the value of your property, including its structure and contents. Additionally, take into account the value of your belongings, such as furniture, electronics, and personal items, and choose a policy that adequately protects these assets.
Exploring the Types of Home Owners Insurance Coverage
Homeowners insurance comes in various forms, each designed to cater to specific needs and circumstances. Understanding the different types of policies available can help you make informed decisions about the coverage right for you.
HO-1: Basic and Limited Policy
The HO-1 policy is the most basic and limited form of homeowners insurance. However, it is almost non-existent nowadays, as it offers minimal coverage and protection. This type of policy typically covers specific perils such as fire, lightning, hail, and theft, leaving many risks and potential damages uninsured.
HO-2: Upgraded Coverage from HO-1
HO-2 is a more commonly used policy and provides a slight upgrade from the HO-1. This type of insurance expands the coverage to include additional perils beyond the basic ones. While it offers a broader scope of protection, it is still relatively limited compared to other policy types.
HO-3: Most Common Home Owners Insurance Policy
The HO-3 policy is the most prevalent and widely chosen type of homeowners insurance. It provides broader coverage than the HO-2 and is often referred to as a "special form" policy. Under an HO-3 policy, the structure of your home is covered for all perils except those specifically excluded in the policy. This "open-perils" or "all-risk" coverage is more comprehensive and offers better protection against various risks and damages.
HO-4: Policy for Renters (Renters Insurance)
HO-4 is designed specifically for renters and is commonly known as renters insurance. While this may not apply to you as a homeowner, it's still good information to keep in your back pocket. Unlike other policies that cover the structure of your home, HO-4 focuses solely on the renter's personal belongings and liability. It provides coverage for personal property in case of theft, fire, or other covered perils, as well as liability protection if someone is injured in the rented property.
HO-5: Comprehensive Home Owners Insurance
Considered the most comprehensive form of homeowners insurance, HO-5 policies offer extensive coverage for both the home and personal belongings. Similar to the HO-3, the HO-5 policy provides open-peril coverage for the home, ensuring a high level of protection against various risks. This type of policy is the second most common for single-family homes.
HO-6: Coverage for Condo Owners
HO-6 is tailored for condo owners, as it focuses on the unique insurance needs of condominium units. Condo owners typically have a master insurance policy provided by the condo association that covers the building's structure, but HO-6 offers coverage for the unit owner's personal property and liability. It also provides coverage for any alterations or improvements made within the unit.
HO-7: Insurance for Mobile or Manufactured Homes
If you own a mobile or manufactured home, the HO-7 policy is the type of coverage you need. This policy is specifically designed to address the insurance requirements of mobile homes, offering protection for the structure, personal belongings, and liability.
HO-8: Special Insurance for Older Homes
HO-8 is a unique form of homeowners insurance intended for older homes that may not meet the insurer's standards for other policy forms. Older homes often have unique architectural features and may be more challenging to repair or rebuild using modern materials. The HO-8 policy takes these factors into account and provides specialized coverage to make sure your home is adequately protected.
Finding the Right Policy
Home insurance seems to get more complicated each year, and with the multitude of insurance providers available, it's essential to do thorough research and compare different policies.
Look for reputable companies with positive customer reviews and competitive rates. Websites and tools that allow you to compare quotes from multiple insurers can be valuable resources. When choosing your policy, you'll also want to make sure that it covers the cost of rebuilding or repairing your home in the event of a disaster.
If you have other assets, like cars or motorcycles, you could save each year by bundling your home insurance with other policies like auto or life insurance from the same provider. Bundling often results in discounts, making it a cost-effective option.
And of course, pay attention to the deductibles associated with the policy. A deductible is the amount you must pay out of pocket before your insurance coverage kicks in. Higher deductibles usually lead to lower premiums, but be sure you can afford to pay the deductible if needed.
Making Your Home Insurance Work for You
Life circumstances can change, and so can your insurance needs. Regularly review your policy with your insurance provider to see that it still aligns with your requirements. For example, if you have made significant renovations or acquired expensive items, you might need to adjust your coverage limits.
Insurance policies and regulations can also change over time. Keep yourself informed about any policy updates or changes that may affect your coverage or premiums.
---
---
homeownership
Home is a safe place where relationships flourish and the cornerstone of neighborhoods. We believe it's the setting that surrounds your phenomenal story.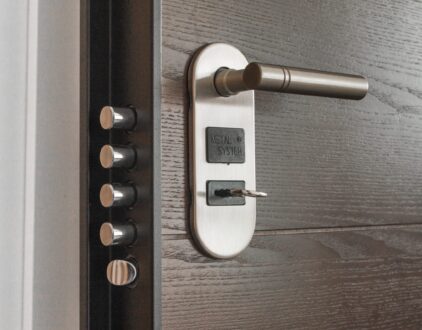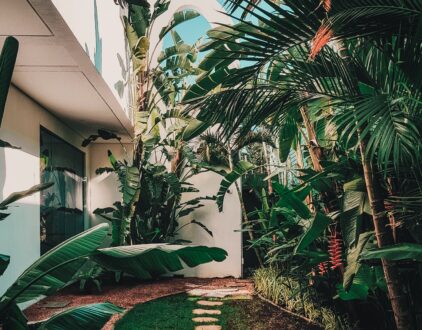 ---
Spaces
Whether it's luxury or ease, every area of your home should be as fabulous and unique as you.
FOLLOW ALONG ON INSTAGRAM
Find us on social for more home inspiration where culture, personal style, and sophisticated shopping intersect to help you create a home where you love to live.