The world of home decor is alluring and diverse, influenced by cultures, traditions, and innovations from around the world. As technology interconnects us and we're exposed to new travel experiences, our homes become a reflection of our global encounters. Bringing international luxury trends into your home adds a touch of sophistication and is a great conversation starter.
From the understated luxury of Japanese interiors, the timeless elegance of French decor, or the vibrant richness of Middle Eastern designs, international trends offer a variety of ways to elevate our living spaces.
Japanese Wabi-Sabi
The Japanese philosophy of Wabi-Sabi is all about finding beauty in imperfections. You can achieve Wabi-Sabi in your home decor by opting for handcrafted items, natural wood, and imperfect ceramics. This design choice values simplicity, authenticity, and uncluttered spaces. It's perfect when curating a luxurious and serene home.
French Chic
French interiors are all about timeless elegance. You can achieve this with gilded mirrors, vintage chandeliers, and plush velvet furnishings. French design blends the old with the new. Pair a modern art piece with an antique armoire to achieve that French je ne sais quoi.
Middle Eastern Opulence
Opulent is the perfect way to describe Middle Eastern decor. Vibrant colors and intricate patterns are characteristics of Middle Eastern decor. Achieve this look by incorporating ornate rugs, metalwork accessories, and lanterns. Instantly elevate your living room's aesthetic with velvety cushions in jewel tones like emerald green and ruby red.
Scandinavian Simplicity
Nordic designs are known for their minimalism combined with functionality. This consists of soft neutral tones, sleek lines, and cozy textiles. Add a luxe touch with a statement art piece, ensuring that the space remains airy and welcoming.
Italian Renaissance
Capture the essence of Italy's rich history with ornate furniture pieces, a fresco-inspired wall mural, and marble statues.
Global Textiles
Add fabrics from around the world to add texture and depth to your home while telling a story. Think Indian silks, African mud cloth, and Turkish kilims.
---
---
Decorate
Access design inspiration that infuses personality and culture into your spaces.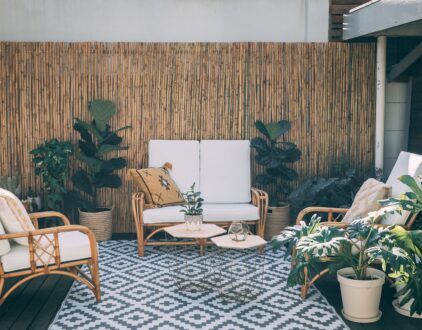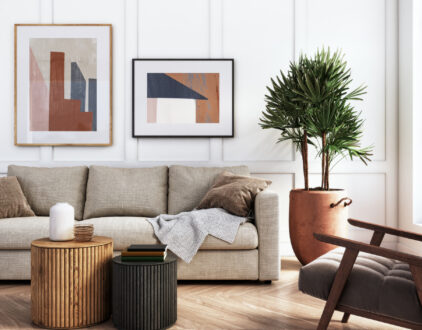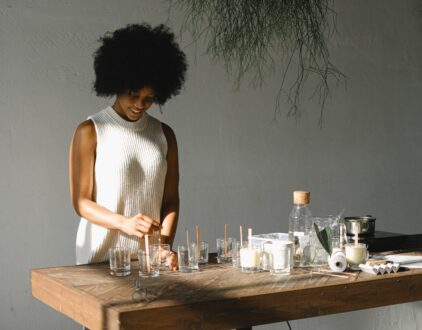 ---
Spaces
Whether it's luxury or ease, every area of your home should be as fabulous and unique as you.
FOLLOW ALONG ON INSTAGRAM
Find us on social for more home inspiration where culture, personal style, and sophisticated shopping intersect to help you create a home where you love to live.