Kitchen countertop clutter is easy to accumulate and can soon become an eyesore over time. Knowing the right elements to add to your countertops can make a huge difference and take the heart of your home from a mess to a tidy space, all while being easy on the eye.
Small decorative touches like flower arrangements, candles, soap dispenser sets, and sleek appliances make a statement and are the perfect way to express your personality. Using different textures, styles, and colors is also a great way to add creativity to a space that is often the most visited. Keep the vision you have for your kitchen space concise, though, as it takes no time before your mail and groceries pile up.
It's time to make room for aesthetically pleasing pieces that provide purpose, function, and fashion. Though it can be nerve-wracking to find the right statement pieces to create a huge impact, use these ideas and tips to bring your kitchen counters back to life:
Flowers
You can never have too much greenery and flower arrangements in a space. Flower arrangements are a great way to add that pop of color you may need. Consider different heights and styles for your plants and have a well-thought-out plan on where you'd like to place them.
Statement Pieces
Do you like to cook? If so, make that known by placing a cookbook on display. It adds personality and shows how you love to be in the kitchen. Another statement piece to add on display are objects like your china plates. You'll be adding a touch of vintage to existing modern pieces for the perfect mix of traditional yet up-to-date decor.
If you need more inspiration on how to make your kitchen countertop pop, here are a few items to get you started on decorating.
MaisoNovo Glass Soap Dispenser
The MaisoNovo Glass Soap Dispensers come in a pack of two and are great if you hate the look of the brand-named soap bottles. It includes glass soap dispensers and stick-and-peel waterproof labels for both your kitchen and bathroom. In addition to the white glass dispenser with gold pumps, you can also choose from a white glass bottle with black pumps or silver pumps, and a glass brown bottle with a black pump. Depending on your style, you have a few options to choose from to help elevate your kitchen countertop.
The Twillery Co. Moraga Kitchen Canister Set
Made of natural materials, this 4-piece set of storage jars includes an air-tight bamboo lid to keep your dry goods fresh. They make organization and clutter-free space a breeze. With the cylindrical silhouettes feature and clear surface, you can keep track of what's inside and know when you need to refill. Each piece is a different size to make your storage options flexible, and the care is minimal and easy with just one swipe with a damp cloth to remove any grime.
Crate & Barrel Acacia Edge-Grain Cutting Boards
The quality of these wooden cutting boards is undeniable and worth every penny. The design of these boards is intentional to keep your eye on the beauty of the wood that will create a dynamic look and homey, traditional finish for your kitchen countertop. With carved grooves, all cutting boards will collect crumbs and juices as you cut. The boards are also reversible! Once you're done cutting, flip them over to serve—it's a 2-in-1 masterpiece. Cutting boards don't require too much maintenance for care, but hand washing and towel drying will do the job.
West Elm's Kaloh Metal & Wood Baskets
Metal and wood baskets are great for storing fruits and vegetables on your countertop. West Elm's Kaloh Metal and Wood set of baskets appeals to the eye with its wooden and rustic design by Aaron Probyn. They are sold in a set of two, including a small and large basket. They're also made from sleek and durable iron and can be used to help maximize your kitchen space. The baskets come in two color options: white, for an easy and clean look that will blend well with your other kitchen decor, or celadon green, if you're wanting to add a subtle pop of color.
Home Hero Kitchen Knife Set
It's time to chop it up in style with this 20-piece set of kitchen gadgets. This set includes knives for all cutting and chopping purposes such as a carving knife, utility knife, pizza knife, cheese knife, bread knife, paring knife, chef knife, and steak knife. In addition to the 13-piece stainless steel knife set, you can also expect kitchen scissors, a peeler, a premium knife sharpener, and a knife stand. Anyone at any cooking level can enjoy cooking in style with this quality, durable cutlery organization tool. It's also ideal for kitchen countertop decor, providing a modern, sleek look. You can't go wrong with this item, as it will make your cooking experience faster and easier while adding a nice touch to your kitchen countertop.
Our editors love finding you the best products and offers! If you purchase something by clicking on one of the affiliate links on our website, we may earn a commission at no extra cost to you.
---
---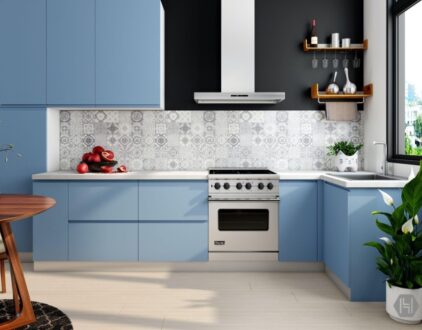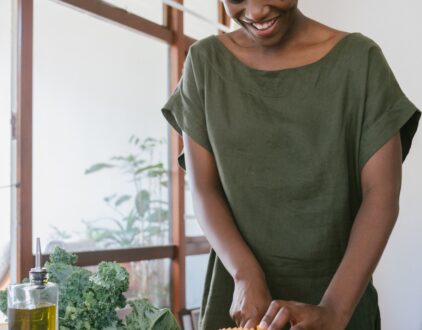 ---
Spaces
Whether it's luxury or ease, every area of your home should be as fabulous and unique as you.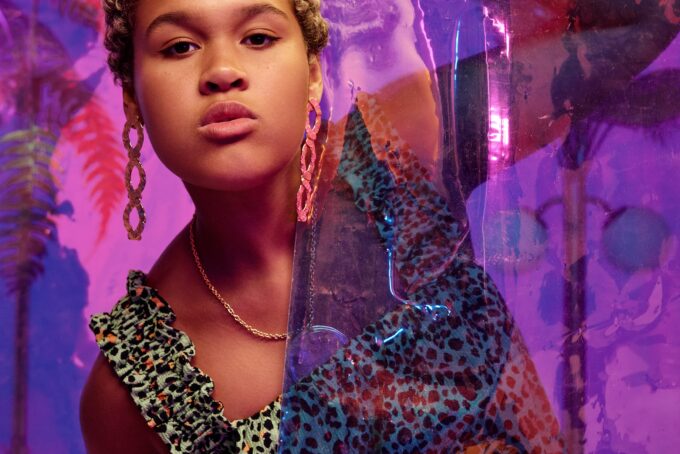 FOLLOW ALONG ON INSTAGRAM
Find us on social for more home inspiration where culture, personal style, and sophisticated shopping intersect to help you create a home where you love to live.