A well-designed man cave can change the mood for anyone who needs a break from work and time to themselves. Watching sports, playing games, and spending time with your best bros (or girls) is a whole lot better when you have an area specifically for those activities. If you're using a man cave as an escape, then decorating it is the first step in curating a space that truly feels like your own.
Man Cave Design Ideas
Use these ideas to decorate your man cave and create an environment you'll never want to leave.
Private Bar
Let's be honest—no man cave is complete without a private bar area. Invite your friends and family over to enjoy Sunday football accompanied by your favorite drink and a comfy seat. Depending on the size of your man cave, consider a corner bar with just the right amount of space to store beverages and glasses. Having a designated area to make your own drinks will take your man cave to the next level.
Television or Projectors
You can't watch sports without a quality flat-screen TV. Consider the size of your wall space and man cave before selecting your television. Make sure it's the correct size and nicely proportionate to your wall. A TV too big feels cluttered, and one too small is overlooked by the vast wall space.
If you really want to save space, ditch the TV and invest in a projector. Hang it up on the ceiling of your room to allow more space or project it on a blank wall. Projectors allow the flexibility to move them wherever you'd like, versus a TV being more stationary. Both options are ideal for a man cave.
Trophy Case
If you're one who collects souvenirs or sports team memorabilia, consider purchasing a trophy case. With this staple piece, you're able to showcase your favorite players' jerseys, helmets, signed footballs, and more. Trophy cases are also perfect for storage and organization. Collect your favorite items all in one place to achieve a nice, clean look. For a luxury look, add lighting to each shelf of your trophy case to highlight each prized possession.
Pool Table
Pool tables are a classic staple piece in any space, especially for your modern man cave. They've been around for hundreds of years and are the perfect central element for a little competition among friends.
Posters
Adding posters is a great way to show your personality in your man cave. Choose some of your favorite movies, shows, sports memorabilia, or whatever else you think would make great wall art. This is a nice touch to your empty walls. For a finished look, frame each poster.
Sofa
There's no better way to enjoy your private abode than by relaxing on comfy, plush seating.  Having a comfortable sofa for lounging days is an essential factor for your man cave. Bean bags, recliners, theater-styled chairs, sectional sofas, and others are great options to ensure a cozy seat.
Game Machines
Keep the competitions going with game machines. Pull out the old Pac-Man games and entertain your inner child! Game machines will give your manctuary an arcade feel. Don't forget to add chairs or barstools to keep your guests comfortable and relaxed while they're in game mode.
---
---
Decorate
Access design inspiration that infuses personality and culture into your spaces.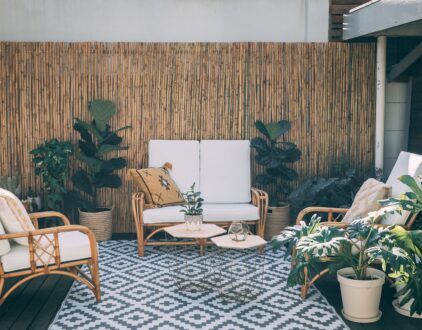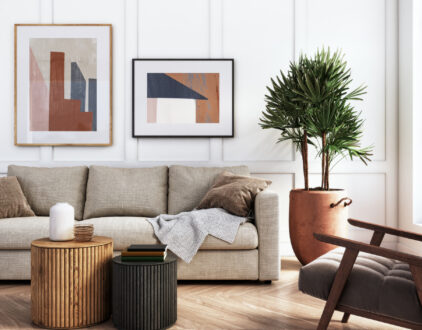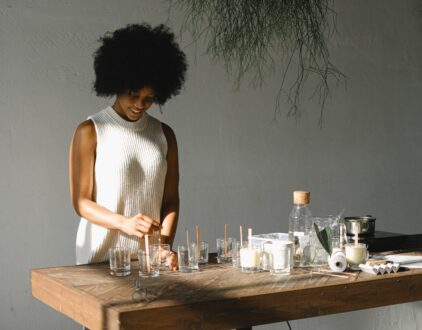 ---
Spaces
Whether it's luxury or ease, every area of your home should be as fabulous and unique as you.
FOLLOW ALONG ON INSTAGRAM
Find us on social for more home inspiration where culture, personal style, and sophisticated shopping intersect to help you create a home where you love to live.