IKEA just gave us a new reason to spend the day strolling through its aisles. The store, known for its sleek Scandinavian design and do-it-yourself approach, is celebrating traditional craftsmanship with its new collection. The MÄVINN collection pays homage to the traditional artisan techniques used across Asia. Most of the materials sourced in this collection are local to Bangladesh, India, Thailand, and Vietnam.
In a press release, Paulin Machado, designer at IKEA of Sweden, says, "Our initial idea was to emphasize craftsmanship and bring the person who made the product to the forefront. This led us to think about the experience of visiting a local craft market: the interesting objects you might find there are the people selling their crafts."
View this post on Instagram
The collection features home goods like rugs, baskets, cushion covers, an apron, a lampshade, a wall organizer, and more. Leftover denim, handwoven textiles, and natural fibers were used to create the items in this collection.
"Every item has a distinctive look and rustic feel of a handpicked item, blending colorful splashes with natural materials through embroidery and woven designs where their handmade nature gives its uniqueness," says Machado.
Creating Job Opportunities for Locals
There is also an element of sustainability to this collection. Over-run materials from denim production as well as paper made from the bark of mulberry trees, banana fiber, and jute are used to create the pieces. Natural fiber materials were selected because of their durability, renewability, and ability to create job opportunities in production and sourcing. Skilled weavers and craftspeople in local communities worked on the pieces in this collection to bring them to life.
Maria Vinka, freelance designer at IKEA of Sweden, also shares, "As a designer, it has been a joy to work closely with local artisans, infusing their skill and creativity into every piece. Not only does it celebrate traditional craftsmanship, but it also creates meaningful job opportunities for those in need. With MÄVINN, we can support artisans and their communities while making handcrafted items accessible to people all over the world."
The MÄVINN collection is the first annual recurring collection for the brand. The word MÄVINN is an expression of dialect from Småland, a province in southern Sweden where IKEA was born. It means "having the wind at your back."
You can find the MÄVINN collection in IKEA stores globally in June 2023.
---
---
Decorate
Access design inspiration that infuses personality and culture into your spaces.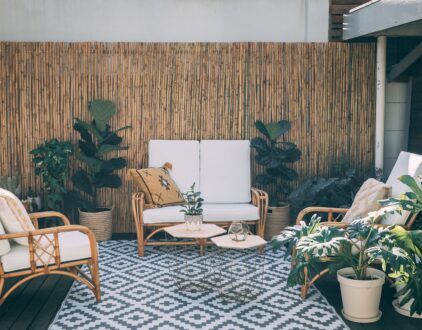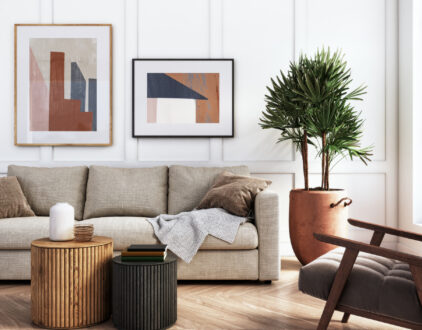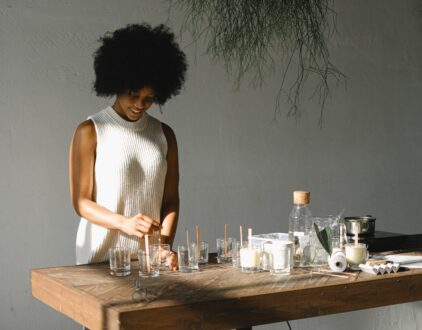 ---
Spaces
Whether it's luxury or ease, every area of your home should be as fabulous and unique as you.
FOLLOW ALONG ON INSTAGRAM
Find us on social for more home inspiration where culture, personal style, and sophisticated shopping intersect to help you create a home where you love to live.