Poolside bungalows are the best addition to summer fun. They provide an idyllic retreat when you want to take a breather from water activities. And when it comes to hosting a summer party, they can really make your space stand out. That being said, there are some essentials you want to have on hand that will transform your poolside space into the perfect summer retreat.
Perks of Having a Poolside Bungalow
Whether you have a large pool to splash in, an above-ground pool for the kids, or a private pool for wading or sitting, a poolside bungalow can serve as the focal point.
They also have a spacious layout that provides ample room for you and your guests to mingle. Its open-air setting encourages lively conversations and is also a great way to enjoy the stars come nightfall.
Plus, its seating, such as comfortable lounge chairs or shaded cabanas, provides comfortable spots for guests to gather, sip frosty beverages, and indulge in seasonal summer treats.
Ways To Enhance Your Bungalow
With a poolside bungalow at your disposal, you have endless opportunities to create an unforgettable party experience. You can arrange poolside games like volleyball or water polo to really get the party started. And inflatable slides or water trampolines can add to the fun for kids and adults alike.
To truly maximize the potential of your poolside bungalow and create an idyllic summer retreat, consider investing in comfortable and stylish outdoor furniture, such as lounge chairs, hammocks, or even a cozy outdoor sofa, where you can unwind and soak up the sun's rays. Enhancing the aesthetics of your bungalow with vibrant and durable outdoor rugs, decorative throw pillows, and eye-catching lanterns or string lights can instantly elevate the atmosphere and infuse a touch of summer charm.
Lastly, don't forget to equip your poolside space with convenient amenities like a mini fridge for cold drinks, a portable speaker for lively tunes, and storage solutions for towels and pool accessories. By implementing these enhancements, you can transform your poolside bungalow into a haven of relaxation and entertainment, making it the ultimate summer must-have.
Poolside Bungalow Must-Haves
A poolside bungalow provides a great way to kick off the summer season in style. Whether you plan to host a large summer gathering, lounge with a handful of your closest friends, or read a book under the summer sun, poolside bungalows have you covered. Here are five must-have items to enhance your bungalow experience that you can shop for your next summer bash:
1
Aquatic Outdoor Pillows
Get ready to crank up the fun with this set of set aquatic outdoor pillow coverings. Each covering is made from quality polyester material, so not only is it pretty to look at, but it is soft and comfortable as well. It is screen printed, and its design is made to endure up to 500 hours of sunlight. Even better, each pillow is resistant to water, spills, and stains, making it a durable option for your next summer party.
2
Vintage Glass Drinkware
Get your drink on with this set of two vintage glasses, perfect for sipping frozen margaritas. Each glass is handblown to provide an attractive way to turn up the fun this summer. And because they are handmade, they are crafted with plenty of love. Whip up a refreshing cocktail or a virgin frozen lemonade. No matter how you enjoy them, this set of vintage glass is an ideal addition to your summer pool party.
3
Wooden Deck Lounge Chair
Lounge around the pool in style with this set of lounge chairs made of premium teak wood. This beautiful set of chairs includes a winding, ergonomic design, making them both attractive and comfortable. You can set them up inside your poolside bungalow or even an at-home spa for a luxurious retreat from the comfort of your home. They are resistant to insects, so they last quite a long time without pests ruining the fun. Even better, they contain no wood chemical preservatives, making them a safer option to enjoy this summer.
4
Turkish Beach Towel
Need something to dry off with after enjoying your time in the pool? Try this organic turkish beach towel from Kalkedon Towels. Made from premium cotton fabric, this plush towel is soft and warm. And because it is so thick, it can easily absorb water, keeping you nice and dry. It is also available in multiple colors and patterns so you can mix and match according to the rest of your decor. Wrap it around your waist or use it to dry off. Whatever you decide, this super absorbable beach towel is a must when partaking in water activities.
5
Table Top Portable Wood Fireplace
Introducing the small but mighty Table Top Portable Wood Fireplace. Made from chestnut wood, this little fireplace is built to last. Designed for small gatherings, this fireplace can make spending time with your spouse, best friends, or family members even more enjoyable. It also includes a beautiful two-sided glass detail that is temperature resistant to keep you and your loved ones safe from harm. And because of its mini size, you can easily transport it anywhere at any time.
Our editors love finding you the best products and offers! If you purchase something by clicking on one of the affiliate links on our website, we may earn a commission at no extra cost to you.
---
---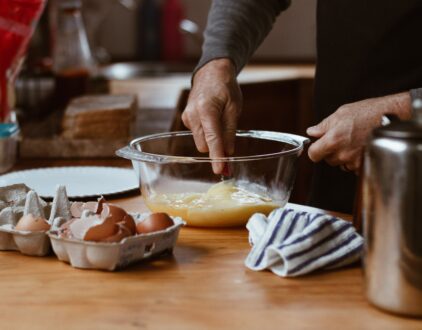 ---
Spaces
Whether it's luxury or ease, every area of your home should be as fabulous and unique as you.
FOLLOW ALONG ON INSTAGRAM
Find us on social for more home inspiration where culture, personal style, and sophisticated shopping intersect to help you create a home where you love to live.