Move over, Spring cleaning! Summer is actually the perfect time to rejuvenate your living space and embark on organizing projects. Why? Longer, warmer days mean you can enjoy the outdoors and sunshine while still having plenty of daylight to take on household projects in the comfort of your air conditioning. From decluttering and sorting to planning and donating, these summer organization projects and helpful product suggestions will help you create a refreshing and functional living environment.
Declutter and Organize Your Space
The first step toward an organized home is decluttering. Start by tackling one room at a time, going through your belongings and deciding what to keep, donate, or discard.
Create separate piles for items you no longer need but can still be useful to others. Once you've decluttered, organize your remaining belongings by category and find storage for each.
Sort and Organize Documents
Go through your files, shred unnecessary documents, and organize important papers into categories such as financial records, medical documents, and personal files. Invest in folders, binders, or digital storage options to ensure easy access and efficient management of your documents.
Clean and Maintain Outdoor Areas
Sweep the patio, clean outdoor furniture, and remove any debris or cobwebs. Prune overgrown plants and shrubs, and consider planting flowers or herbs to add vibrancy to your garden.
Refresh and Reorganize Closets
Closets often become a breeding ground for clutter and disorganization. Empty each closet, sort through your clothing and accessories, and consider donating or selling items you know you won't use. Functional yet stylish storage like linen bins, dividers, and hangers can help maximize space.
Revamp Your Storage
Efficient storage plays a vital role in maintaining an organized home. Evaluate your current storage options and identify areas that need improvement. Install shelving units, hooks, or additional cabinets to maximize storage capacity. Consider under-bed storage, vertical wall space, or hidden storage compartments to keep your belongings organized and out of sight.
Jump to Products
---
1
Bagnizer Large Collapsible Stackable Storage Bins
Created from durable and breathable linen fabric, this large storage box features high-quality cardboard on the sides and bottom for structural integrity. With its unique foldable and stackable design, it saves space while keeping your belongings organized. The flip-top lid prevents dust accumulation, making it easy to maintain cleanliness. The velcro closure adds convenience to the storage process. This versatile storage solution is perfect for out-of-season clothing, shoes, baby products, pet supplies, office supplies, and more. Its linen design adds a soft, luxurious look to living rooms, bedrooms, nurseries, closets, and other spaces.
2
​​BALEINE Storage Bins with Lids
Experience the convenience and durability of this cube organizer. The boxes fit effortlessly on most shelves or in closets. With its sturdy design and aluminum handles, carrying and transporting items is made simple. The inner cardboard adds stability, while the two cloth handles and aluminum handles make moving the box effortless. The front tag pocket allows for easy item identification and organization. When not in use, simply fold and collapse the storage baskets for easy storage. The box can be neatly placed inside the lid, keeping your home tidy and organized. Store clothes, towels, toys, files, documents, and other items with ease.
3
ROMOON Fabric Dresser Storage Tower
You'll love the large capacity of this dresser. Each of the four separate drawers can hold approximately 12 to 15 rolled-up T-shirts or six pairs of jeans, providing ample storage space. Despite its lightweight design, this dresser offers excellent stability and can withstand weights of up to 50 pounds. The fabric drawers and strong steel frame, along with the cross support bar, create a sturdy structure. The durable wooden handles attached to the forward MDF board are designed for easy pulling, even when the drawers are fully loaded.
4
Neprock Clothing Rack with Shelves
This is the multifunctional clothing rack you didn't know your bedroom or closet needed. With one hanging rod, it's ideal for your tops, coats, baby clothes, and more. The four storage shelves provide plenty of space for folded items, handbags, hats, and storage boxes. The top can hold suitcases and large storage bins, while the bottom offers shoe storage. The adjustable wide feet base keeps the rack stable, even on uneven ground. Each shelf has a strong load capacity of up to 50 pounds. Unlike other portable closets with weak plastic connectors, this closet system utilizes screws for a more secure and stable connection.
5
ECOMEX Room Divider with Shelves
Bring privacy and versatility into your space with this six-panel room divider with shelves. The unique design with two-way hinges allows for easy folding, making it convenient to assemble and move. Made of high-quality paulownia wood, this room divider is handcrafted by professional carpenters. With four panels of the same size, you can easily adjust the shape of the screen or block off a specific area according to your needs. Enjoy the added functionality of shelves on both sides of the room divider. These shelves provide extra storage space, so you can both store and showcase books, photo frames, potted plants, toys, and other small items.
6
SPACEKEEPER Under Sink Organizer
Unlike traditional storage organizers, this model is designed to be pulled out, offering greater ease and flexibility in limited spaces. Installation is also easy, with no tools required. With durable plastic construction and four support tubes, It's both sturdy and durable. Whether it's for cleaning supplies in the kitchen or toiletries in the bathroom, this item optimizes storage space and keeps bottles and jars neatly organized. With its wide range of applications, this pull-out organizer makes organization seamless for closets, kitchens, bathrooms, pantry, laundry rooms, offices, bedrooms, and other small spaces in your home.
7
Keter Kentwood 90 Gallon Resin Deck Box
Enhance your outdoor space with this resin deck box. It provides an aesthetic and functional solution for patio storage, keeping your outdoor essentials neatly organized and protected. Use it to store outdoor patio furniture cushions, pool accessories, beach towels, or outdoor toys — this versatile storage box has you covered. Constructed from durable polypropylene resin plastic, this deck box is designed to withstand the elements. Its weather-resistant properties keeps it rust-free, peel-free, fade-free, and dent-free, allowing for long-lasting use and minimal maintenance. Not only does it offer practical storage but also serves as a great addition to your outdoor gatherings. With a weight capacity of 573 pounds, it also offers comfortable and convenient seating for guests.
Our editors love finding you the best products and offers! If you purchase something by clicking on one of the affiliate links on our website, we may earn a commission at no extra cost to you.
---
---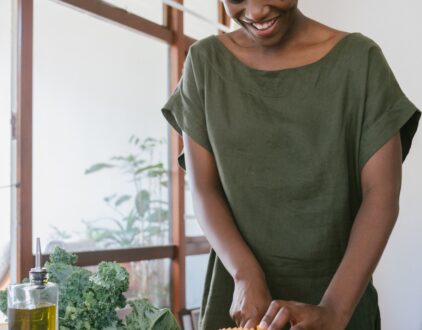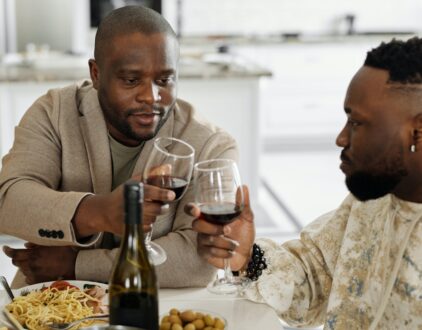 ---
Spaces
Whether it's luxury or ease, every area of your home should be as fabulous and unique as you.
FOLLOW ALONG ON INSTAGRAM
Find us on social for more home inspiration where culture, personal style, and sophisticated shopping intersect to help you create a home where you love to live.