Trader Joe's makes treating yourself to flowers each week an easy task with its budget-friendly array of fresh blooms. Instead of spending hundreds of dollars on flower arrangements from a florist, you can elevate your home with DIY arrangements using flowers from Trader Joe's. While TJ's flower options are already beautiful, we have tips to make them look like a million bucks for a fraction of the price.
Select the Right Flowers
Opt for flowers that have a luxurious and sophisticated feel. Roses, hydrangeas, peonies, orchids, and lilies are great options for flowers that have an expensive look. Select blooms in rich, vibrant colors or elegant white for a luxe aesthetic.
Remember the Right Vase Is Key
Choosing a chic and stylish vase for your flowers makes a world of difference. Look for vases made from high-quality materials like ceramic, glass, or metallic. Based on your design style, choose vases with unique details and interesting shapes that add visual interest to your home.
Create an Artful Arrangement
Elevate your flower arrangement by being intentional. Instead of just putting them in a vase with water, artfully arrange them. Cut the stems at varying lengths to create a cascading effect. You can also create a tight, compact arrangement for a more formal appearance. Play with different artful combinations to achieve a visually appealing composition.
Add Greenery and Foliage
Add depth and texture to your arrangement by incorporating greenery and foliage. Trader Joe's has great options like eucalyptus, ferns, and baby's breath. These elements help to create a lush and elevated appearance, enhancing the overall aesthetic of the flowers.
Pay Attention to Detail
Details make a huge difference. Remove leaves and petals that may fall below the waterline to keep your arrangement looking polished. Add decorative elements like faux pearls, stones, and ribbons to add finishing touches to your arrangement.
Remember Placement Is Everything
The area in which you place your flower arrangement is extremely important. Elevate the look of your Trader Joe's flowers by pairing them with complimentary decor items. This can include a sleek marble countertop, polished wooden table, or elegant sideboard. Enhance them by placing candles, books, or other decorative objects nearby to create a cohesive look.
Maintain Them Properly
Be sure to change the water in your vase every few days. This helps to keep your flowers looking fresh and vibrant. Fresh water also extends the life of flowers. Trim the stems every few days and remove wilting leaves or blooms.
---
---
Decorate
Access design inspiration that infuses personality and culture into your spaces.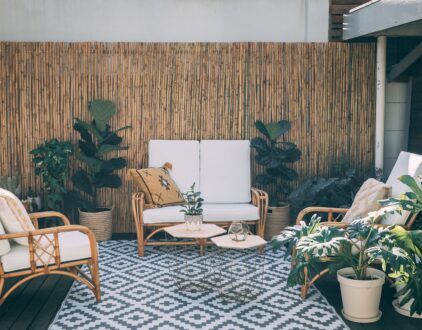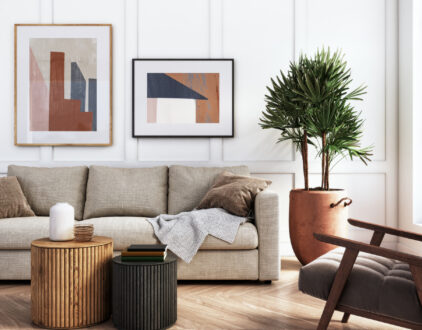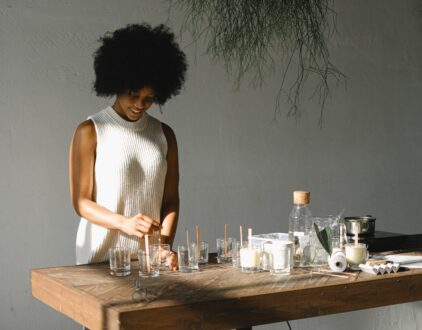 ---
Spaces
Whether it's luxury or ease, every area of your home should be as fabulous and unique as you.
FOLLOW ALONG ON INSTAGRAM
Find us on social for more home inspiration where culture, personal style, and sophisticated shopping intersect to help you create a home where you love to live.