Mother's Day shopping season is among us, and if you haven't started yet, you have less than a month to find the perfect present for the mama in your life. If your mom's design style can be described as luxe legacy, shopping for her can be intimidating. What do you get a woman with impeccable taste and a love for luxury for Mother's Day? The key is to look at what she already has and get an item to complement her decor.
Unconventional, useful, and luxe items are the key to finding the perfect Mother's Day gift for the luxe legacy mama. Whether your mom is an avid traveler who loves going to luxurious destinations, a lover of hosting and fine dining, or an entrepreneur who enjoys working from home — there are gift options that will make her feel loved and honored.
Choosing a luxe legacy home decor item adds to your mom's home's aesthetic appeal while giving it a personalized touch. From luxurious faux fur throw blankets to opulent serving sets and wine decanters, finding a unique piece to complement your mom's existing decor makes a grand statement. It will impress the luxe lady whom you love.
Remember that part of the shopping process is to move with intention and choose a piece that is not only beautiful but shows that you pay attention to your mom's interests and tastes. Mother's Day is about honoring the moms in your life and showering them with love.
If you need the inspiration to start your shopping journey, keep scrolling.
Jump to Products
---
Gift Ideas For The Luxe Legacy Mama
2-Piece Gold Cake Serving Set
If your mom enjoys baking sweet treats like cakes and pies and enjoys hosting people in her home, this is the perfect present. Elevate her serving skills with this elegant 2-piece gold cake serving set. Made with heavy stainless steel completed with a shiny gold finish, this set will go perfectly in a luxe legacy-designed home. This CB2 exclusive has slim lines and beautiful curves and will go with all color palettes. The set is hand wash only and adds a special touch to any tablescape. Your mom will wow her friends with her new luxe 2-piece cake serving set.
Onyx Table Top Clock
What's more luxurious than a clock made from marble? Upgrade your mom's time-telling game with this solid onyx marble clock by CB2. With two gold-covered metal hands and a sleek marble background, this clock looks incredible in any setting. Whether your mom works from home and needs a luxurious addition to her office or an upgrade to her bedroom, this clock is a beautiful gift that will be cherished for years. Each onyx marble tabletop clock will be unique due to the veining and activity of the material. The design is simple yet extremely chic and luxe and a beautiful piece for the luxe legacy mama in your life.
Peugeot Electric Wine Opener
If wine is a necessity in your mom's house, get her a cutting-edge and luxe opener. This electric corkscrew is great for silently and easily removing corks with a quick touch of a button. The electric wine opener comes with a foil cutter in a recharging base, a powerful motor, and an LED charging light. It can remove up to 40 corks before needing to be charged. There are 4 AA batteries included with the opener to get started. This gift is sleek and can easily fit in with luxe kitchen decor. It's an easy and quick way to open bottles of wine when your mom is having a self-care evening at home or hosting her girls for a night in.
Dial Hand Cut Decanter
A classy touch to a wine night at home is pouring it into a decanter. Serving wine in a decanter is a great way to allow the drink to breathe. It also helps to filter the wine and remove unwanted residue like crumbled cork. This beautiful decanter has a long narrow neck, a broad base, and a round stopper top. Its sleek design makes it a beautiful addition to any luxe legacy home. Handmade with clear glass, there is fine detailing on the bottom of the decanter as well as on the round stopper top. This piece is hand wash only.
Caramel Brown Faux Fur Blanket
No matter the season, having a cozy throw blanket serves up luxurious vibes 24/7. Get your mom a blanket she's going to go to fall in love with. This faux fur throw blanket is perfect for a luxe legacy mama. The quality is so great that it feels like the real thing. With a generous size, this caramel brown throw is fluffy and warm. To care for this caramel brown faux fur blanket by machine washing and tumbling dry. Make sure that you do not iron or dry clean the blanket. This blanket would look ideal with gold accents to bring together the luxe legacy aesthetic.
Our editors love finding you the best products and offers! If you purchase something by clicking on one of the affiliate links on our website, we may earn a commission at no extra cost to you.
---
---
Decorate
Access design inspiration that infuses personality and culture into your spaces.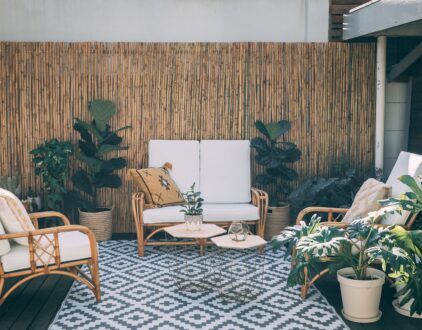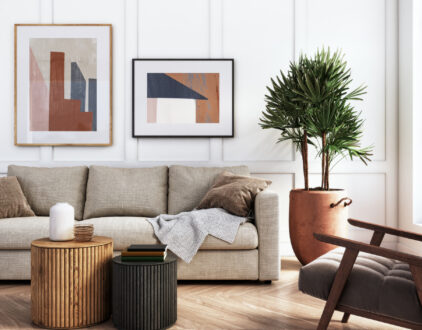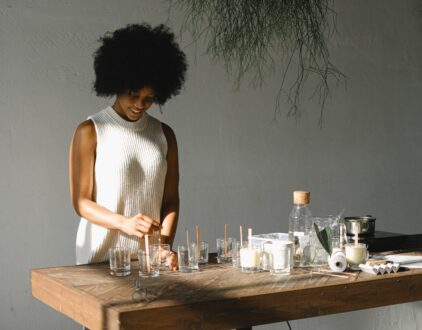 ---
Spaces
Whether it's luxury or ease, every area of your home should be as fabulous and unique as you.
FOLLOW ALONG ON INSTAGRAM
Find us on social for more home inspiration where culture, personal style, and sophisticated shopping intersect to help you create a home where you love to live.