While original art pieces sell for hundreds to thousands of dollars, wall prints are an alternative for incorporating these works into your home. Prints are available in multiple sizes, and you can mix and match them to create a custom gallery wall full of diverse pieces. Smaller artists particularly benefit from print sales, and what better way to support your community than highlighting the work of a new class of creatives? Emerging Black artists are ushering in a wave of visual expression that balances playfulness with experimentation. Their work invites exploration, honoring styles of the past and imagining a different future.
When designing a cultured home with character, discovering fresh perspectives in art is essential to elevate your decor. Check out these five Black artists whose prints and creations make us gasp every time.
Sylvine Mlk
Known as SmardArt, Sylvine Mlk's digital realism prints celebrate Black culture. Each hand sketched and colored on an iPad, we love the vibrant shades and everyday depictions in these works. From Black love to intricate braids to hands holding coffee, Mlk's visuals display the multifacetedness of Blackness. She does custom art, too, so if you're looking to buy someone an unforgettable gift, here's an idea.
Caleb Parker
Caleb Parker's original abstract works sell for over $2,000, but you can get his prints for $35. Some vibrant, others dark and contrasting, the artist creates each piece by hand using multiple techniques such as brushstrokes and pigment sticks. The beauty in Parker's art is his ability to develop cohesion through distinctive shape and form. Such a statement, we would put this piece somewhere that allows it to hold space.
Uma Leoni
Uma Leoni's abstract art is so multidimensional you might not believe she never attended art school. A traditional painter, there's no telling what her brushes and palette might create. She's had partnerships with Google, Adobe, and more. Like Caleb Parker, Leoni's works experiment with bold linework and geometric elements. Full of flowers, faces, and bodies in shades of blues, pinks, and greens, her prints are perfect for a room with lots of light.
Pea the Feary
Pea the Feary's art empowers and challenges the viewer to see the world from the perspective of endless possibility. Her groovy retro graphics and affirmations encourage you to realize you have power over your reality. And, either you shape it, or it shapes you. Sometimes, her work's riddled with direct, contemplative statements that might make you feel confronted. But isn't that the point of art? To make us feel something, take us somewhere new. Since these prints are inevitably thought-provoking, we love them for a home office or bathroom.
O. D. Adedeji
O. D. Adedeji's works know no bounds. She uses techniques like stenciling and prominent empty space to create a distinct art form like nothing we've seen before. You might find a print with detailed texture and linework and another that's less realistic. While some bases are nearly completely stenciled, others are one solid color without stenciling. These differences make for a one-of-a-kind feel with every piece. She switches between styles effortlessly yet never fails to leave her mark. Bold and eccentric, these prints deserve to grace a living room or entryway.
---
---
Decorate
Access design inspiration that infuses personality and culture into your spaces.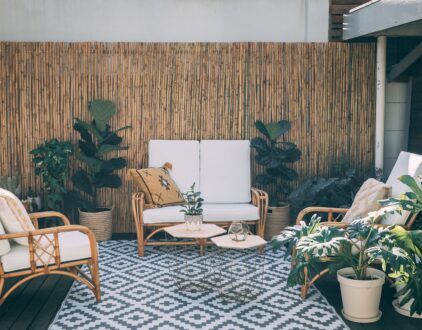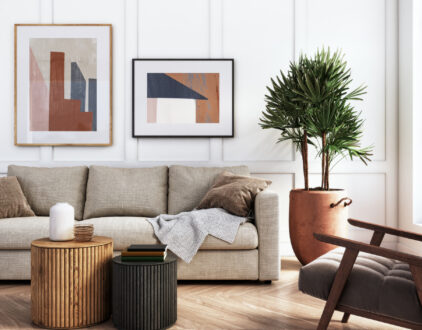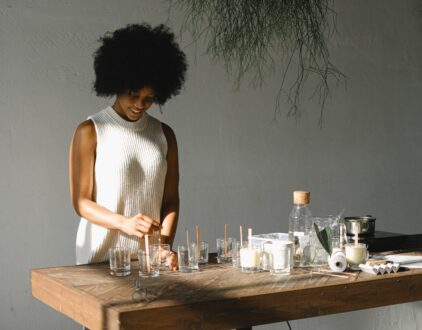 ---
Spaces
Whether it's luxury or ease, every area of your home should be as fabulous and unique as you.
FOLLOW ALONG ON INSTAGRAM
Find us on social for more home inspiration where culture, personal style, and sophisticated shopping intersect to help you create a home where you love to live.