The second episode of Home & Texture's House Tours is out, and if you haven't caught up yet, you're in for a treat. This week we had a chance to step inside Memphis-based artist, Genn Franks', maximalist abode. From the hanging disco balls to the mixture of color and textures, Franks achieved a maximalist design that is a culmination of her personality, work as an artist, and her admiration for Black art, culture, and history.
View this post on Instagram
Almost every wall in her home is filled with art, whether it's painted murals, spray-painted words, or framed artwork. "I would be up until 5 in the morning painting my walls or doing a mural, or finding something that I wanted to go on my walls," said Franks. She describes curating the work on her walls as therapeutic. The end result of her art therapy is a maximalist gallery wall that we're adding to our design inspiration mood boards.
Achieving a maximalist gallery wall like Franks' is achievable. Curating a gallery wall can be fun and a great outlet if you're dealing with anxiety or stress.
"There's really not much method to my madness. It's really just I see it, and I try it," Franks says about curating her space. When designing a gallery wall like Franks' it's important to remember that creativity should be at the root of everything. There are no rules — you have the freedom to play with textures, sizes, colors, and various mediums of art.
To help you on your journey to curating your maximalist gallery wall, shop the pieces below.
Jump to Products
---
Pieces For Your Maximalist Gallery Wall
Oversized Acrylic Wall Art
When filling your wall space, it's vital to consider the design style and vibe you're going for. If you want to achieve an artsy curated wall like Genn, go for pieces that stand out, are bursting with color, and are conversation starters. This oversized multicolor wall art checks off all the boxes and is a must for a maximalist's home. With vibrant shades of purple, teal, orange and yellow, this bold piece will elevate your space. The mirrored acrylic adds depth to the abstract sculptural piece. It's truly a work of art that will transform your space, adding personality and creative flair. This piece can be mounted vertically or horizontally.
Brass Round Wall Mirror
If you want to mix up the art pieces on your wall, try adding a mirror. I mean, what's more artful than catching your reflection when walking past a wall filled with art? This brass round wall mirror fits perfectly among square and rectangular art pieces to give your wall an eclectic and maximalist aesthetic. Since the mirror is handmade, each one will vary in tone and look. The distressed brass finish gives the piece a unique yet elegant finish. The mounting hardware is included, making hanging it on your gallery wall a breeze. To clean the mirror, stay away from chemicals and harsh abrasives. Wipe with a soft cloth and glass cleaner.
Antiqued Brass Large Floating Shelves
Switch it up and add large floating shelves to your curated gallery wall for dimension and texture. You can place the pieces in this set far apart, but overlapping them will achieve a more maximalist look. These shelves open up the possibilities of what can be placed on your wall. Play with various sizes of sculptures, books, wine glasses, and objects. You can place endless combinations of items on these shelves that highlight your personality, experiences, and maximalist design style. This handmade piece is made with steel and has an antique brass finish. Each piece varies in color and finish. This set's hardware is included, making it easy to mount. To clean, simply wipe with a soft cloth.
Fluted Green Marble Wall Sconce Light
If there's a light on your gallery wall that is cramping your style, dress it up with a beautiful sconce. Being a maximalist means you're not afraid of mixing different colors and textures, and that's why this fluted green marble wall sconce light is the perfect addition to your gallery wall. It will fit right in with your other pieces of art. This piece is carved from a single piece of marble to create a stunning sculptural sconce with a rippled silhouette. Each piece will be unique as there will be a variation in veining in the marble. To clean this piece, dust it with a soft cloth.
"Reservation" Framed Wall Art Prints (Set of 2)
Abstract art is an excellent addition to a maximalist's gallery wall. With color, shape, and texture in mind, an abstract piece can transform a space and spark creativity and conversation. These two prints are printed on raw canvas and feature vivid shades of blue, orange, and earth tones. The black frame highlights the vibrant colors and ties in the work perfectly. Stretching across two prints, this work can be placed together on your gallery wall or separated by other pieces. This abstract work of art is remarkable when placed in a room with various textures and a mixture of earth tones and vivid colors.
Domonique Brown Black Hair No. 7 Framed Wall Art
We love work by Black artists, and so does Genn. Her maximalist home is a curation of Black artists, creatives, and influential people that have impacted her. Add Black art by Black artists on your gallery wall for a maximalist look that is representative of your culture. This work by Domonique Brown is a celebration of Black hair. Her work features women and men of color in vibrant and minimalist color palettes. Brown creates her illustrations to empower people of color. This piece comes framed and is available in various sizes. Since this piece has an earth-tone color palette, mixing it with other pieces with vibrant colors will make this piece shine.
Sara Wong Women Empowering Women Framed Wall Canvas
The art in your home should be representative of your beliefs, personality, and style. Honor your feminity and embrace your power as a woman with this framed wall canvas by Sara Wong, an Asian American woman artist. This framed wall art is eco-friendly, with the bamboo frame being 100% sustainable. There are different sizes to choose from to add to a gallery wall that is maximalist, curated, and personalized to your interests and taste. The vibrant color palette will bring your space alive and will complement the other art pieces on your wall. This piece comes ready-to-hang and is finished with light-filtering acrylic, protecting the work from fading.
LED Picture Light, Full Metal Artwork Lamp
After intentionally curating a maximalist gallery wall that is representative of you, you will want to highlight the beautiful work. The best way to ensure that the work on your wall stands out is by lighting it with an artwork lamp. This wall-mounted artwork lamp has a swivel light head, allowing you to adjust the light to your preference. You can also adjust the lighting to achieve the perfect lighting without it being too bright or too dim. These lights are safe to be used with fine art pieces. It's the perfect light to amplify your work at dusk or dawn.
Our editors love finding you the best products and offers! If you purchase something by clicking on one of the affiliate links on our website, we may earn a commission at no extra cost to you.
---
---
Decorate
Access design inspiration that infuses personality and culture into your spaces.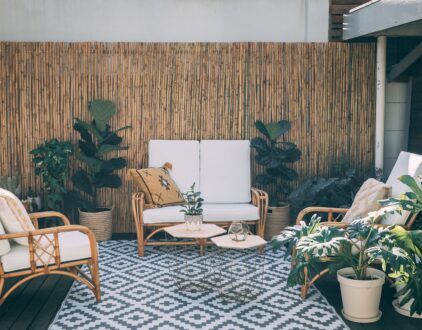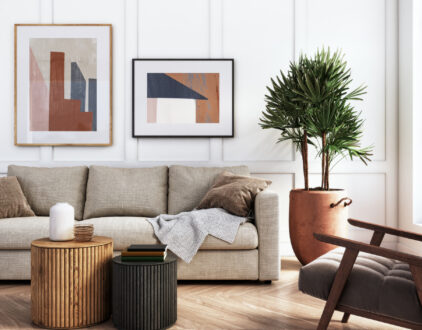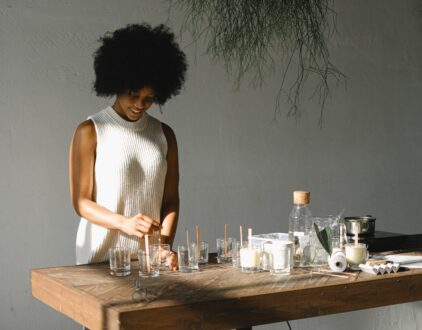 ---
Spaces
Whether it's luxury or ease, every area of your home should be as fabulous and unique as you.
FOLLOW ALONG ON INSTAGRAM
Find us on social for more home inspiration where culture, personal style, and sophisticated shopping intersect to help you create a home where you love to live.