As the holiday season approaches, many homeowners find themselves in a familiar decor rut, wondering how to refresh their festive arrangements in a way that feels both modern and meaningful. In this moment of creative curiosity, Etsy's latest trend report comes to serve as inspiration. Revealing a rich palette of holiday decorating trends for 2023, the report highlights a significant shift towards handcrafted, personalized gifts and home decor. On Etsy, there's been a surge in searches for handmade items—a clear indicator of a growing preference for unique, artisanal touches in holiday decorating. Whether you're decking the halls of a cozy space or a large family home, these trends offer fresh ideas to enliven your space with warmth, personality, and a dash of holiday magic.
The 'Gingerbread Girl' Aesthetic
This trend encapsulates a nostalgic return to rustic, wholesome living. Think of it as Cottagecore but with warmer tones, cozier textures, and vintage charm. Popular items in this category include ruffled and gingham bedding, personalized recipe boxes, holiday cookie cutters, and wreath sashes. This aesthetic reflects a deep yearning for tradition and simplicity.
Mantelscaping
Another emerging trend is all about transforming mantels into captivating displays. It's an opportunity for personal expression, with options ranging from winter wonderland to forest-themed arrangements. This trend extends beyond the mantel to other areas like sideboards and shelving, encouraging creative use of space. The key to mantelscaping is to mix heights, shapes, textures, and sentimental or heirloom pieces.
The 'Grandpa Chic' Aesthetic
Another emerging aesthetic trend, referred to as 'Grandpa Chic,' adds a masculine flair to holiday decor. Rich tones and traditional materials like dark wood and leather characterize this aesthetic. Grandpa Chic has led to a spike in searches for items like leather poufs and wood and marble coasters on Etsy, emphasizing a preference for decor that exudes comfort.
Elevated Entertaining
There is a resurgence in hosting, with a focus on high-quality, versatile entertaining essentials. There's a notable increase in searches for unique items like zodiac tea towels and handmade barware, indicating a shift toward sustainable and lasting decor choices.
Candycore
This sweet trend introduces a playful, fantastical element with its pastel-infused take on the color pink. Candycore is all about iridescent materials, playful patterns, and vibrant colors, with popular items including cotton candy cakes and stained glass ornaments.
Meaningful Memories
The Meaningful Memories trend emphasizes the importance of travel and experiences, reflecting the demand for personalized travel essentials like birth flower travel cases and unique luggage tags.
---
---
Decorate
Access design inspiration that infuses personality and culture into your spaces.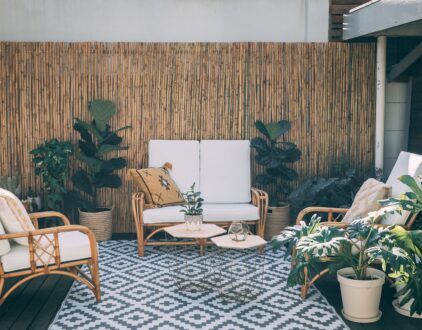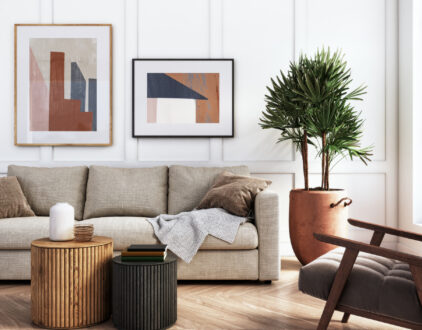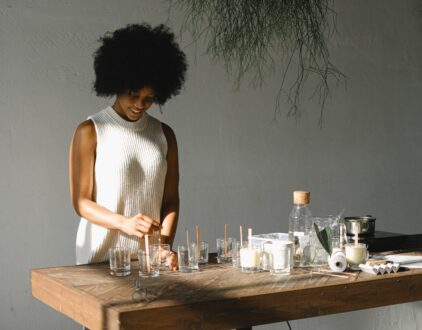 ---
Spaces
Whether it's luxury or ease, every area of your home should be as fabulous and unique as you.
FOLLOW ALONG ON INSTAGRAM
Find us on social for more home inspiration where culture, personal style, and sophisticated shopping intersect to help you create a home where you love to live.