90s decor is all the rage on social media — and for good reason. The 90s was a radical decade that holds a special place in the hearts of many. Whether you're a millennial or simply enjoy 90s vibes, you can celebrate this iconic era by infusing your living space with a dose of nostalgic decor.
But First, What Is 90s Decor?
90s decor is characterized by its use of bold, vivid colors. This includes neon greens, hot pinks, electric blues, and sunny yellows. To incorporate a touch of 90s charm into your home, try decorating with colorful accent pieces — i.e. throw pillows, rugs, or wall art — in the same colors for a playful and energetic vibe.
If you were around during the 90s, you might remember seeing a lot of geometric or abstract shapes and patterns. From squiggles and zigzags to checkerboard prints and polka dots, you can incorporate the same style into your home through wallpaper, upholstery fabrics, or even artwork.
When it comes to furniture, the 90s was all about merging modern and retro influences. You can do the same by decorating with modular sofas, low-profile coffee tables, or sleek, minimalist chairs. To achieve a futuristic vibe that was also popular during the 90s, browse furniture made from materials such as chrome, plastic, or transparent acrylic.
And don't forget to accessorize. For a true 90s vibe, consider decorating with anything from nostalgic boy band posters to lava lamps to vintage cassette tapes to decorate your space.
90's Decor for a Dose of Nostalgia
The 90s was a fun and innovative decade that people of all ages can appreciate. And fortunately, you can relive the action with the help of a few decorative pieces. To pay homage to this incredible era, here are five decor items inspired by the 90s:
1
Retro Bean Bag Cover
For a punch of color, try this retro bean bag cover! Featuring nostalgic, geometric shapes, this cover is perfect for adding a splash of style to any room. The cover is made from polyester material, making it soft yet durable. You can fill it with anything you want, from dried beans or rice. Plus, you can choose between two sizes to fit your needs.
3
Arcade Rug
Take it all the way back with this super retro arcade rug. This throwback rug features an assortment of colorful shapes and patterns reminiscent of the carpeting often seen in 90s arcade rooms. Each rug is handmade using a premium antibacterial blend of cotton and polyester. And cleanup is as simple and easy as it gets — just toss them in the washing machine for a squeaky clean rug that doesn't fade or wear.
3
Pop Art Removable Vinyl Mural
Step back in time with this bright and colorful vinyl mural. This mural captures the nostalgic energy of the 90s with its wacky art comprised of a brick phone, pizza slice, computer mouse, slice of watermelon, and more. Perfect for decorating your gaming room, this mural is sure to make you feel like you're living in the 90s all over again.
4
90s Sun Vibes Art Print
This colorful art print is a great way to introduce tranquility into your space. It features a nostalgic pattern of geometric shapes and patterns inspired by the beauty of the sun. Hang it on the wall as an eye-catching focal point or place it on your coffee table for a vintage conversation starter. However you display it, this digital art print is sure to take you down memory lane.
5
90s R&B Printed Wall Art
Music lovers, this throwback wall art is for you! Introducing the 90s R&B Printed Wall Art, featuring the queens of R&B themselves. Whether you prefer Sade, TLC, Whitney Houston, Toni Braxton, or Janet Jackson, this fun pop art decor is the best way to "remember the time" that you know and love. Each printed artwork comes in multiple sizes so you can find creative ways to use it as wall art or even as a centerpiece for your dining room table. Even better, you can request to have your artwork framed for quick and easy gifting.
Our editors love finding you the best products and offers! If you purchase something by clicking on one of the affiliate links on our website, we may earn a commission at no extra cost to you.
---
---
Decorate
Access design inspiration that infuses personality and culture into your spaces.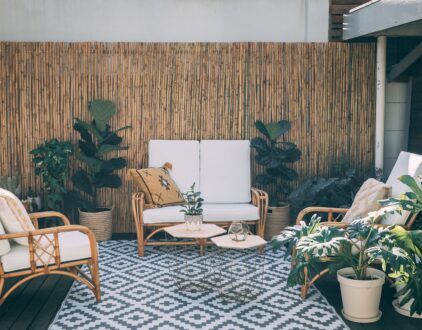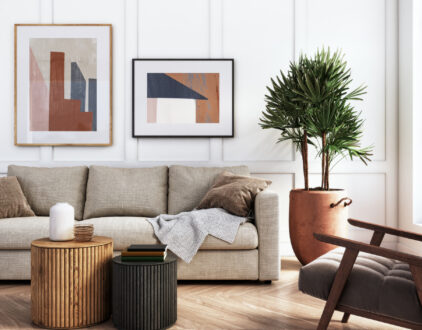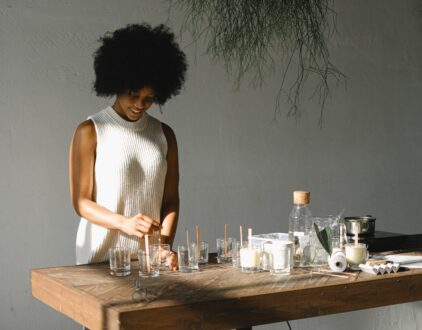 ---
Spaces
Whether it's luxury or ease, every area of your home should be as fabulous and unique as you.
FOLLOW ALONG ON INSTAGRAM
Find us on social for more home inspiration where culture, personal style, and sophisticated shopping intersect to help you create a home where you love to live.