When it comes to creating a bohemian living room that truly elevates your home, there's one color that reigns supreme: aquamarine. This vibrant hue is like a soothing balm for the soul, instantly transporting you to a place of serenity and calm. It's the perfect embodiment of the free-spirited, unconventional vibe that defines the bohemian aesthetic, and it adds just the right touch of whimsy to any space. If you're looking to create a living room that's just the right amount of bold and beautiful, aquamarine is the answer you've been searching for.
Why Aquamarine Is the Perfect Color for Bohemian Design Styles
Bohemian design style is all about creating a space that is carefree and eclectic. Aquamarine merges the calming properties of blue with the refreshing energy of green, resulting in a harmonious atmosphere. It also nods to the tranquility of the ocean and the sky, which is perfect for adding feelings of enchantment and calm to your living room.
Bohemian style is also a unique combination of elements, including bold patterns, earth tones, and natural materials. So when it comes to adding a bohemian touch to your furniture, aquamarine can do just the trick.
There are many ways to expertly achieve this look, such as an aquamarine ottoman as an accent to a neutral space. You could also pair the color with furniture made from natural materials like rattan, wood, or jute to accentuate the organic elements and textures of bohemian design.
The great thing about aquamarine is that it pairs well with other colors, especially ones that also complement the bohemian aesthetic. Think earthy shades, jewel tones, and even contrasting neutrals. Thanks to its versatility, aquamarine provides a wide range of creative combinations to explore. And because of that, you can customize your bohemian living room exactly how you like it.
Aquamarine Furniture Finds for Your Boho Living Room
By decorating with furniture in this serene shade, you can create a space that truly reflects the bohemian lifestyle — free, eclectic, and in harmony with the natural world. To get started, here are five aquamarine furniture finds to shop right now:
1
Footstool Ottoman
For a pop of color, try this beautiful footstool ottoman made from a Turkish rug. Featuring a vibrant aquamarine color, this ottoman is the best way to incorporate a bit of culture and charm into your living room space. It measures 20 inches overall, but you can remove the wooden frame to make it a bit shorter. Each ottoman arrives professionally cleaned and disinfected so you can decorate your room without fear of germs or allergens.
2
Acapulco Lounge Chair
This lovely lounge chair is a modern take on a vintage Acapulco design. Made with a wrought iron base, this chair is very sturdy so you can expect to use it for many years. And its beautiful aquamarine color makes it the perfect addition to any bohemian room. Whether you need a place to sit and read or have a snack, this chair is sure to stand out.
3
Helya End Table
The Helya End Table is a beautiful addition to your boho living room. It merges aquamarine with neutral shades of brown to create an extraordinarily attractive balance of color. Place this end table next to your couch for holding books and magazines or use it as an accent piece to stand out. Whatever you decide, adding it to your space is an excellent way to create the bohemian design style you desire.
4
Raynette Plant Stand
The Raynette Plant Stand is a great way to display your favorite potted plants. It's decorated with colorful flowers to create a homey, welcoming feel — perfect for bringing a bit of nature indoors. Made from solid wood, this pretty, little stand is durable enough to hold eight pounds of weight. Plus, it's handmade so you can be sure that it was crafted with care and attention to detail.
5
Wilmore Vegan Leather Swivel Barrel Chair
The Wilmore Vegan Leather Swivel Barrel Chair is perfect for homeowners who appreciate a minimalistic design style. Its modern and sleek silhouette makes it an ideal piece for any living room or office. Its deep barrel design is perfect for curling up and getting cozy, while its swivel base allows for easy movement and access to different areas of the room.
Our editors love finding you the best products and offers! If you purchase something by clicking on one of the affiliate links on our website, we may earn a commission at no extra cost to you.
---
---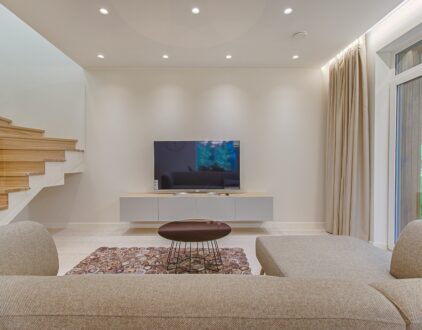 ---
Spaces
Whether it's luxury or ease, every area of your home should be as fabulous and unique as you.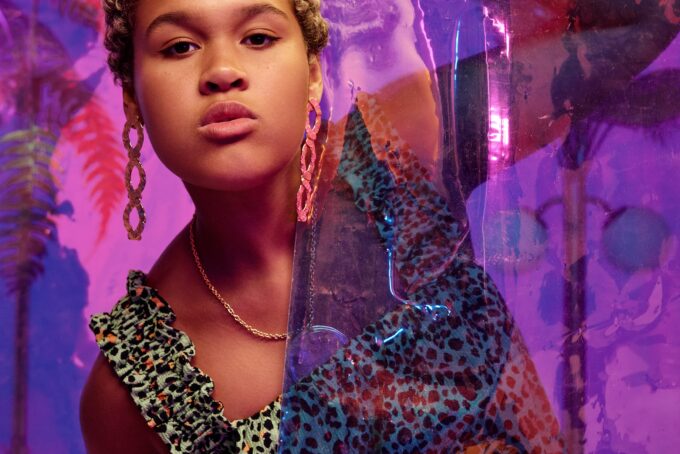 FOLLOW ALONG ON INSTAGRAM
Find us on social for more home inspiration where culture, personal style, and sophisticated shopping intersect to help you create a home where you love to live.