Art and photographs can transform your living space into a warm and inviting home and add sentimental value. Whether it be a painting, photograph, or sculpture, artistic expressions provide a sense of personality to a living space. And by adding art and photographs to your space, you can create an attractive environment that reflects your tastes and experiences.
How Incorporating Art and Photographs Can Transform Your Home
There are many ways in which showcasing works of art can enhance your home. For example, colorful art and photographs can brighten up a space by creating visual interest. Adding color to a room can also help to create a more lively atmosphere. Art can also be used to add texture and depth to a room, making it more inviting.
And depending on where its placed, a painting or picture can also serve as the focal point of a room. This can be a great conversation starter, helping you better connect with your guests.
Incorporating art into your home decor is not only beneficial to guests but to homeowners as well. Art can create a sense of feng shui, an ancient Chinese philosophy that focuses on bringing harmony to our environment.
Art has the ability to evoke certain emotions within a home. For example, if you hang a serene landscape painting, it can provide a sense of calm and peacefulness to a bedroom or living area. On the other hand, if you put up an abstract piece of art, it can generate curiosity and start conversations in a social setting. Learning how to incorporate feng shui into your home decor strategy can help to cultivate a more balanced and harmonious atmosphere.
Creative Ways To Display Your Art and Photographs
Incorporating art and photographs in your home decor is a great way to add more personality to your home. To learn how to create a more attractive and inviting space, here are five creative ways to display your art:
Lean Art Against the Walls
Large paintings and other forms of art are great conversation starters. You might be tempted to put them on full display by hanging them high where everyone can see them, but leaning larger artwork against the wall can also be a great way to show off your artwork in style.
To do this, choose an area of your home with a lot of space surrounding it, such as a fireplace mantel or console table. This can help to avoid overcrowding your space and provide the visual appeal that you desire.
Mix It Up
For an eclectic approach to home decor, try mixing different art forms and styles. This is an ideal option for homeowners who can appreciate a maximalist approach to decor. You can create an attractive display by combining paintings, prints, photographs, textiles, and even 3D artworks.
Hang them on the walls or place them on shelves and tables for a visually appealing arrangement. To make sure your art collection appears cohesive, stick to a single color scheme or choose pieces with similar subject matters, such as Black history or your travel experiences.
Make a Statement
Instead of arranging five or six art pieces in a single area, why not select a single painting or picture to act as a statement piece? Statement pieces are a fun way to show off your personality and bring life to a space. Plus, it takes less time to arrange than multiple pieces.
When selecting artwork for a statement wall, aim for something large enough to make an impact on the space, but not so large that it overwhelms the area. And remember that the art should be hung at eye level. It also looks best if it is the same color palette as the other items in the room.
Install Floating Shelves
Floating shelves are shelves that give the illusion that they are floating against a wall without the use of visible supports. They are a great storage option, but an even better way to add more personality to your space. Display paintings, sculptures, and figurines on a floating shelf to really make your art stand out.
Create a Gallery Wall
Creating a gallery wall can provide a beautiful display that captivates your guests. To do this, all you have to do is mix and match paintings and pictures of different sizes, frames, and styles. Then arrange the pieces close together, about 3 to 6 inches apart.
---
---
Decorate
Access design inspiration that infuses personality and culture into your spaces.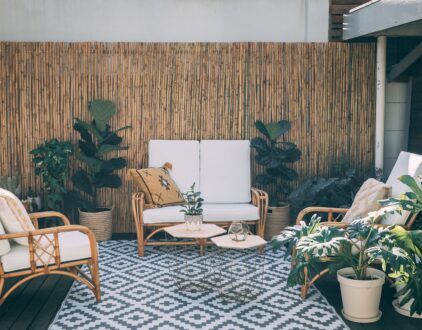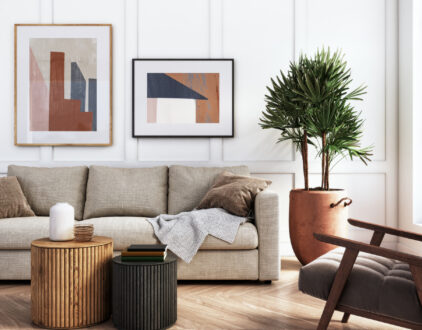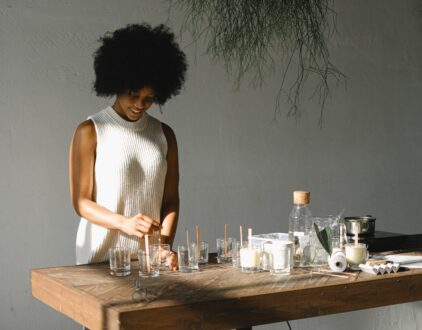 ---
Spaces
Whether it's luxury or ease, every area of your home should be as fabulous and unique as you.
FOLLOW ALONG ON INSTAGRAM
Find us on social for more home inspiration where culture, personal style, and sophisticated shopping intersect to help you create a home where you love to live.