Enlisting help from a real estate agent is wise when considering buying a home. Real estate agencies can introduce prospective buyers to sellers, making the home-buying process much simpler. And for Black Americans, Black-owned real estate agencies can do that and much more! Not only do they add more representation to the industry, but Black-owned real estate agencies also can also address the distinct challenges that Black prospective homeowners experience because they face them as well.
Why Black Americans Should Consider Enlisting Help From Black-owned Real Estate Agencies
A lot of Black real estate agents live in or around the communities they serve. This is helpful because they can share firsthand knowledge that can be insightful for homebuyers.
Having a shared background also encourages trust between you and your real estate agent. This can help Black homeowners feel more confident in openly discussing their needs and preferences. Plus, they have the knowledge that their needs are genuinely understood and prioritized.
Another benefit to working with Black-owned real estate agencies is that they tend to be big advocates for fair housing and equitable practices. Good real estate agencies work with policymakers and leaders of the community to find solutions to housing disparities, promoting a more level playing field for Black homeowners.
They also help the Black community by teaching their clients about the homebuying process. This includes explaining financing options and preparing them for how to fight back against discriminatory practices.
Black-owned Real Estate Agencies To Consider on Your West Coast Home Buying Journey
For Black prospective homeowners, using a Black-owned real estate agency can make a huge difference in your home buying process. And if you reside in a state where the market is especially competitive, having a real estate agent on your side is invaluable. For an easier and more efficient home-buying journey, here are five Black-owned real estate agencies to consider:
MacFarlane Partners
Located in San Francisco, California, MacFarlane Partners is a Black-owned and operated real estate company on a mission to create and preserve wealth for its clients. From ground-up development to property repositioning, this dynamic team of professionals is ready and willing to make the process an easy one.
The Peebles Corporation
Touted as the largest Black-owned real estate company, The Peebles Corporation is dedicated to creating a more prosperous future for all. The company was founded in 1983 and has quickly become a powerhouse in the industry, boasting a whopping $8 billion in active and completed developments since its start.
Elite Realty Partners, Inc.
Elite Realty Partners, Inc is a heavy hitter in the real estate space. Its founder, Tenisha Williams, started the company in 2018. And today it stands as the largest Black woman-owned real estate company in the Ft. Lauderdale area. Elite Realty Partners has an impressive portfolio of successful high-end residential investments. However, they also specialize in distressed property management, short sales, BPO, and REO services.
Resthaven Properties
Need a vacation? Check out Resthaven Properties, a Black-owned real estate agency with a focus on luxury vacation properties. At Resthaven, you can enjoy impeccable views, prime locations, and peace of mind knowing your money is helping to support a Black business.
Emmitt Smith Advisors
CB Emmanuel Realty is an extraordinary real estate development firm headquartered in Houston, Texas. The company puts an emphasis on creating more affordable and quality housing opportunities. The team is made up of a network of experts specializing in everything from urban planning to property management consulting. As a result, CB Emmanuel Realty has helped transform neighborhoods to create premium housing at a reasonable price.
---
---
homeownership
Home is a safe place where relationships flourish and the cornerstone of neighborhoods. We believe it's the setting that surrounds your phenomenal story.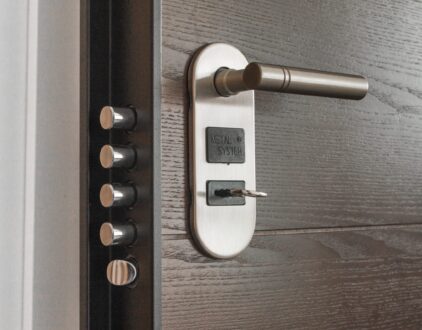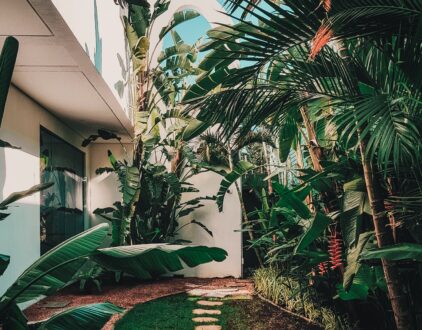 ---
Spaces
Whether it's luxury or ease, every area of your home should be as fabulous and unique as you.
FOLLOW ALONG ON INSTAGRAM
Find us on social for more home inspiration where culture, personal style, and sophisticated shopping intersect to help you create a home where you love to live.