During the Covid-19 pandemic, Black homeowners saw a greater increase in wealth than that of non-Black households. According to CNBC, a Wells Fargo research study using data from the Federal Reserve Board found the average net worth of Black households increased by 32% from the end of 2019 to the third quarter of 2022, reaching more than $340,000. This marks an 11% gain from non-Black households who saw an average increase of 21%.
In an interview, chief Wells Fargo economist Jay Bryson explains the trend. "There's been progress directionally, but there's still a huge gap," he said. "This is a step in the right direction, but there's still a lot of progress that needs to be made here."
Reasons Behind the Increase in Wealth
Decreasing the racial wealth gap is a complicated problem that requires multiple approaches. However, the existing increase in wealth among Black households can be attributed to a number of factors:
Less Diversified Assets
A contributing factor to the shrinking racial wealth gap is due to Black Americans having a less diversified asset portfolio. According to the research study, 70% of Black household assets were made of real estate and pension entitlements — a stark contrast from non-Black households who distributed their assets more evenly across six major categories.
And because of this, when the S&P saw its worst annual loss since 2008, Black Americans were able to stave off significant changes in the value of their stock investments.
A Shift in the Real Estate Market
Due to the pandemic, many people stuck at home started looking for new places to live. And as a result, home prices went up, partly because of low interest rates. The Wells Fargo study found that because of this, the value of real estate owned by Black Americans increased by 72% since the end of 2019. In addition to this, the increase in home prices was even greater for cheaper homes, which translated into more gains for Black households.
"What happened was home prices in general went up more among lower price points than they did upon higher price points," Bryson explains. "Given the income gap, Black families probably are going to be over-represented in lower price points."
Black Americans saw a greater homeownership rate increase compared to other racial and ethnic groups. The numbers shifted upward from 42.7% to 44% in the third quarter of 2021. But as the saying goes, "What goes up, must come down." And due to the significant increase in mortgage rates from previous historic lows, the housing market started to show signs of slowing down.
Community Organizations
There are also a growing number of organizations working to close the racial wealth gap for Black Americans. Southern Communities Initiative is comprised of a consortium of companies that are dedicated to the cause. The Initiative works to address the disparity in homeownership along with the many other problems that contribute to it.
For example, the organization tackles racial inequity by providing members of the community with access to capital. This helps to increase the number of Black-owned businesses and homeownership opportunities.
Speaking of businesses, the organization is also committed to increasing Minority Business Enterprises (MBEs), which helps to create job opportunities, improve education and workforce development, and promote economic growth in the community.
The Initiative also works to expand digital access in order to bridge the inequities and move closer to closing the racial wealth gap.
How Black Americans Can Make Greater Strides
Black Americans can do their part in closing the racial wealth gap by making a concerted effort to improve literacy, pursue entrepreneurship, invest in real estate and stocks, and advocate for equitable policies and systemic changes. Employing such efforts can help create generational wealth, provide more educational opportunities, and increase economic power.
---
---
homeownership
Home is a safe place where relationships flourish and the cornerstone of neighborhoods. We believe it's the setting that surrounds your phenomenal story.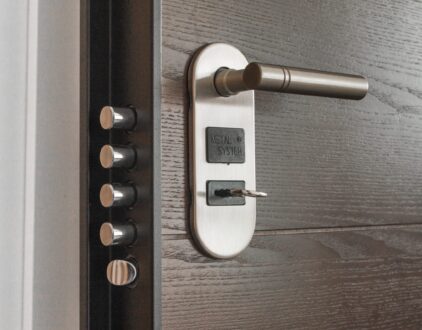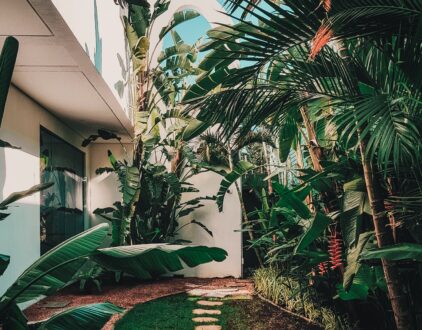 ---
Spaces
Whether it's luxury or ease, every area of your home should be as fabulous and unique as you.
FOLLOW ALONG ON INSTAGRAM
Find us on social for more home inspiration where culture, personal style, and sophisticated shopping intersect to help you create a home where you love to live.