Content creators are a dime a dozen, especially in the home design space. And with so many influencers offering advice, it can be difficult to know who to trust. Plus, each creator has their own personal style and aesthetic, so what works for them might not work for you. For example, if you enjoy a space free from clutter, following an influencer who appreciates a more maximalist design type might not be ideal. Or, if you enjoy a modern aesthetic, subscribing to influencers who focus on antiques and vintage decor is likely to become frustrating. For this reason, it's important to find content creators whose taste you can relate to. And fortunately, there are plenty to choose from.
Black YouTubers in the Home Design and Decor Space
There are tons and tons of Black content creators sharing tips and tricks in the home design and decor space, especially on YouTube. And with over 2 billion active users on the popular platform, there is more than enough content to go around. Still, not every influencer is created the same. It's all about choosing the right channel that aligns with your unique needs and interests.
5 Black YouTubers To Follow for Home Design and Decor Inspo
Interior design is certainly not for the faint of heart. From developing a budget to creating an aesthetic, there are a number of factors to consider. For this reason, it can be challenging for homeowners to know where to begin. Luckily, there are loads of Black YouTubers who are experts at home decor and design. And even better, they're sharing their tips and tricks with fans for free! If you want to learn how to declutter, organize, revamp, or decorate your space, check out these five Black YouTubers who share practical advice to get you started:
Summer Blair
Summer Blair is a dynamic internet personality with a knack for home design and decor. She posts informative content about all things related to home, lifestyle, and fashion — from DIY tutorials to shopping hauls. And no matter if you have a home or apartment, Summer Blair is a helpful resource for learning how to decorate it.
She regularly posts shopping hauls from popular and affordable stores such as Home Goods, Target, Amazon, and Hobby Lobby. She also takes her viewers shopping with her, sharing buying tips and tricks and offering product recommendations to save fans time, money, and energy.
ISTYLEMYSTYLE
When it comes to styling your home or apartment, expenses can quickly add up. Fortunately, Sheryl is the brains behind the YouTube channel ISTYLEMYSTYLE, a great resource for anyone looking to decorate their living space on a budget. She posts helpful videos on how to spend your money wisely when shopping for furniture and decor.
At ISTYLEMYSTYLE, you can find practical tips and tricks on thrifting to save you time and money. And for the savvy shopper, she shares her favorite high-end dupes so you can enjoy the high life without breaking the bank. From cleaning and decluttering tutorials to product recommendations, ISTYLEMYSTYLE has everything you need and more to transform your space without hurting your pockets.
DIY with KB
DIY with KB a.k.a Kiva is a "scientist turned interior stylist" focused on helping others create the living space of their dreams without overspending. Her videos are a goldmine for budgeting homeowners and span a wide range of topics.
Learn how to make your kitchen appear expensive without going over budget. Or find out which affordable design hacks can help elevate your home. No matter what your interest is, chances are, DIY with KB has you covered.
Plus, she also creates helpful videos teaching viewers the basics of home design and decor, from providing tips on how to decorate for fall to answering the top 10 FAQs related to interior design.
Judi the Organizer
Judi Igwe Enih is a popular content creator focused on improving lives through organization and decluttering. Her valuable insights have led her to be recognized by television networks including Fox, ABC, and NBC.
She employs strategies taught in Feng Shui to foster not only a peaceful living space but peace of mind as well. This is especially helpful for individuals diagnosed with certain mental health disorders such as ADHD, OCD, or anxiety.
As the founder of the award-winning company Rescue My Space, Judi shares TONS of useful tips to help you revamp and restore a messy room or even an entire home.
StyledBy Casanova
StyledBy Casanova is the channel belonging to an incredible interior designer and Mom of 2, Nadia. With each video, she takes viewers on an adventure as she tours, renovates, and designs a number of spaces. Not to mention, her videos are always full of energy and fun.
StyledBy Casanova knows how to make the most out of any space – no matter the size. And her valuable insights help her viewers bring fresh life to their homes. From video tutorials showing fans how to clean challenging spaces to detailing a professional light installation process, Nadia is a godsend for anyone needing help making the interior design process easier.
---
---
Decorate
Access design inspiration that infuses personality and culture into your spaces.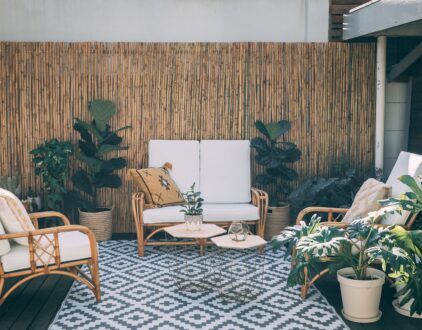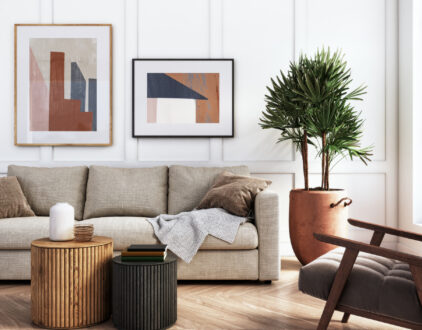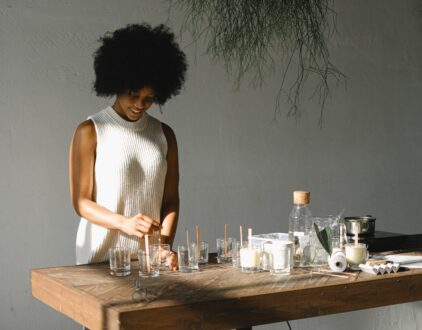 ---
Spaces
Whether it's luxury or ease, every area of your home should be as fabulous and unique as you.
FOLLOW ALONG ON INSTAGRAM
Find us on social for more home inspiration where culture, personal style, and sophisticated shopping intersect to help you create a home where you love to live.