The crisp weather and beautiful warm colors of fall are on the horizon. Autumn is the perfect season for infusing a home with coziness. As evenings grow cooler and days become shorter, there's no better sanctuary than a well-curated living room.
Here are tips for creating a living space perfect for snug autumn nights.
Warm and Rich Color Palette
Pull inspiration from the crisp autumn leaves. Hues of deep burgundies, rich browns, and burnt oranges can be introduced subtly through decorative cushions, throws, or artwork. If you're looking to redecorate, try an accent wall in a warm, earthy shade.
Luxe Layering
Layering isn't just reserved for fashion — it can be used in home decor, especially during autumn. Layer your living room space by adding textured throws on sofas, draping plush blankets on armchairs, and adding an abundance of cushions. Have fun mixing and matching fabrics like velvet, wool, and chenille for a texture haven.
Lighting Matters
The right indoor lighting is crucial as natural light disappears earlier in the day. Warm-toned LED bulbs are perfect for mimicking the cozy glow of sunset. Add dimmers to customize brightness levels. For added ambiance, fairy lights and flickering candles are great for setting the vibe.
Nature-Inspired Decor
Bring nature indoors with wooden elements. Whether in furniture or decorative pieces, you can instantly make a space feel warm and grounded. Add potted plants, or for a more autumnal touch, decorate with pinecones, pumpkins, and gourds.
Invest in a Statement Fireplace
If you don't have one, a fireplace is a game-changer. Opt for a traditional wood-burning fireplace or a modern electric one — both provide the allure of flickering flames.
Create a Reading Nook
Set a corner in your living space with a plush armchair, soft blanket, and reading lamp. Stack your favorite books and magazines to ensure you have a cozy spot to cuddle up with a good read on a chilly evening.
Set the Mood with Scents
Scents are a powerful tool when creating a cozy vibe. Opt for diffusers or candles with autumnal scents like apple spice, cinnamon, or pumpkin. The aroma will transport you to a world of autumnal bliss.
Cozy Flooring
Switch out summery rugs for thicker, plusher options. Rugs that are made with warm materials like wool are the perfect addition to a cozy atmosphere.
---
---
Decorate
Access design inspiration that infuses personality and culture into your spaces.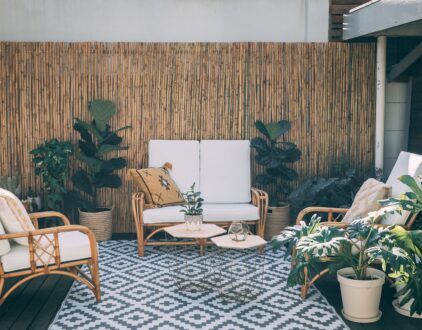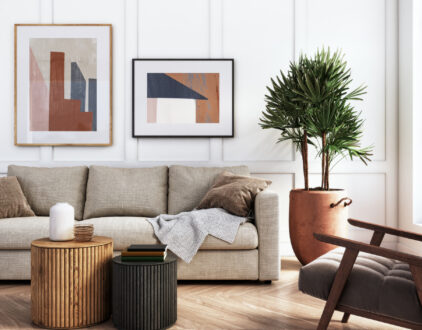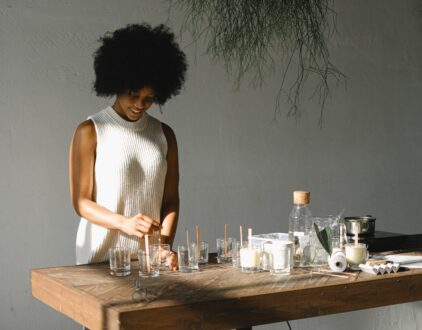 ---
Spaces
Whether it's luxury or ease, every area of your home should be as fabulous and unique as you.
FOLLOW ALONG ON INSTAGRAM
Find us on social for more home inspiration where culture, personal style, and sophisticated shopping intersect to help you create a home where you love to live.