Do you know how many homes Rihanna has?
The self-made Bajan billionaire — who has just announced that she's pregnant with her second child — has invested in a wide variety of businesses over the years. But, as every savvy investor knows, real estate is one of the best wealth builders. So even though she's had a string of magnificent business investments, the so-called "Rihanna homes" are still one of the cornerstones of her $1.7 billion net worth. 
Let's take a look at some of the homes Rihanna has invested in over the years. Some of them just might knock you off your feet!
Not all homes Rihanna bought were good investments
Novice real estate investors don't always make sound decisions, especially at the beginning of their careers. Rihanna, of course, is no exception. In 2009, Rihanna bought a property in the Los Angeles suburb of Beverly Crest, CA. Though the suburb is known for its high property values and posh residents, the Fenty Beauty mogul was plagued with house issues from Day One. According to Curbed, the realtor who sold her the $6.9 million pad claimed the house was "fully renovated." But time, and reality, proved otherwise. Though originally built in 1966, the home reportedly underwent extensive renovations in 2007 and 2008. But the renovations clearly weren't up to par, because the home became "waterlogged" after a moderate rainstorm.
Ultimately, Rihanna had to sell the property on a short sale and sued the developer and other parties in 2012 for "negligence, breach of fiduciary duty, fraud, [and] breach of contract," per Curbed. Though she paid nearly $7 million for the property, she listed it for $4.5 million just two years later, and ultimately received $5 million in a short sale. (That's a nearly $2 million loss.)
In 2014, the "Pon de Replay" singer settled the lawsuit. According to Patch, no terms were disclosed. However, it's clear that this was one of the homes Rihanna was all-too-happy to offload. But in an interesting turn of events, John Legend and his wife, Chrissy Teigen, bought the property in 2016 for $14.1 million.
It's greater later
In 2015, after Rihanna wrapped the lawsuit against her former developer, she got into the business of property flipping. The Dirt reported that the pop star bought and sold a West Hollywood property in just three months. She initially invested $2.75 million in the modern Spanish villa, then sold it three months later for $2.85 million, netting herself a $100,000 profit.
In 2017, The Hollywood Reporter revealed that one of the homes Rihanna lived in wasn't a home at all. In fact, it was a condo in the Los Angeles suburb of Century City, CA, which she purchased for an undisclosed sum. The outlet reported that Rihanna moved into the condo after stalkers were discovered on her Century City, CA, property. Rihanna's neighbors at the property included Paula Abdul, Chef Nobu Matsuhisa, and Candy Spelling.
And in 2021, The New York Post reported that the self-made billionaire bought two properties next to each other. The homes Rihanna purchased were in Beverly Hills, CA, and she combined the two properties into one. She plunked down $13.8 million on the first property, and dropped another $10 million on the property next door just two months later.
But perhaps most inspiring of all is that the homes Rihanna buys aren't just in the United States. In 2013, The Daily Mail reported that Rihanna dropped $22 million on a splashy waterfront villa in her home country of Barbados. The villa, which is located on One Sandy Lane, isn't far from where the pop star was originally born and raised.
Regardless of which of the many homes Rihanna chooses to live in full-time, we know that she — and her growing family — will be thriving!
---
---
homeownership
Home is a safe place where relationships flourish and the cornerstone of neighborhoods. We believe it's the setting that surrounds your phenomenal story.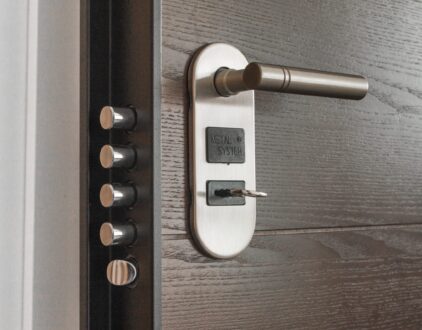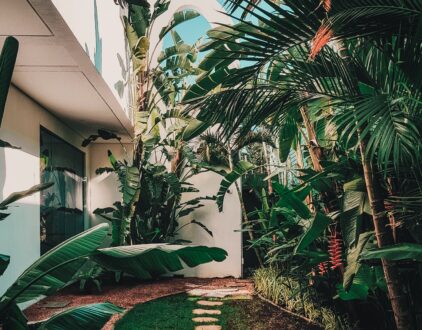 ---
Spaces
Whether it's luxury or ease, every area of your home should be as fabulous and unique as you.
FOLLOW ALONG ON INSTAGRAM
Find us on social for more home inspiration where culture, personal style, and sophisticated shopping intersect to help you create a home where you love to live.