When you think of an extrovert, you probably think of a person who likes to talk. But extroverts are much more than just social butterflies. They also have a penchant for self-expression, which manifests not only during social hour but in their living spaces as well. For the extroverted personality, home decor can act as another canvas for showcasing their bold nature. From flamboyant colors to unusual textures, extroverts use interior design to curate a space that ignites their zest for life.
What is an extroverted personality?
If you have an extroverted personality, you likely enjoy mingling and socializing with other people. This is because extroverted personalities are very outgoing. In fact, they thrive on social interaction, as opposed to introverted personalities, who prefer to recharge away from others. Plus, being a social butterfly works in their favor because they have an easier time connecting with others, so they build strong bonds more quickly.
Beyond socializing, extroverts are also attracted to exploring the world around them. They have a great appreciation for adventure, which makes them more comfortable to try new things, from foods to experiences.
People who have extroverted personalities can be very confident. They tend to know what they want and go after it, whether that be a job promotion or a date. This is an especially beneficial trait in the business world, where ambition and assertiveness are key to success.
But it also helps when it comes to home decor. Extroverts are great at self-expression, which also translates into how they decorate their spaces. From bright and colorful couches to bold, printed vases, extroverts can definitely appreciate a living space that truly reflects their unique personalities.
Shop Bold Interior Decor Products
People who have extroverted personalities are masters at communication, whether for business networking or a school presentation. But they can also freely express themselves in their home decor. If you have an extroverted personality, you can decorate your home to better reflect your bold individuality. To create a space that truly feels like home, here are seven interior decor products for the extroverted personality:
1
Basquiat Canvas Art
If you enjoy art, try this mini Basquiat collection featuring his most popular works. Made from tempered acrylic glass, this striking trio creates the perfect focal point for your living room or study.
2
Modern Wavy Vase
Stun your family and friends with this modern vase with a distinct wavy shape. Made using 3D printing technology, this vase makes displaying your prettiest floral arrangement effortless.
3
Chinese Planter Take-Out Box
This Chinese Planter is an adorable way to showcase your houseplants. It even comes with a pair of chopsticks for an even more realistic touch!
4
Plastic Stylish Stool Chair
For a stylish seating arrangement, try this Plastic Stylish Stool Chair from BARAKIdesign. Place one near your coffee table, or arrange a pair by your home bar — no matter how you decide to decorate it, this bold, distinct stool is a stylish companion for your home.
5
MrGuapo Dining Chair
For decor that stands out, this fire engine red dining chair is the perfect addition to your space. Plus, it features an adorable heart shaped seat and back for a creative touch.
6
Natural Crystal Stone Dispenser Bottle
Made from natural crystal, this soap dispenser is strong, durable, and built to last. Plus, you can use it to store a variety of liquids, from essential oils to shampoo.
7
Balloon Dog Sculpture
Made from quality resin, this Balloon Dog sculpture is a pretty little addition to your coffee table or bathroom countertop. Plus, it comes in multiple colors so you can match it with the rest of your decor.
---
---
Decorate
Access design inspiration that infuses personality and culture into your spaces.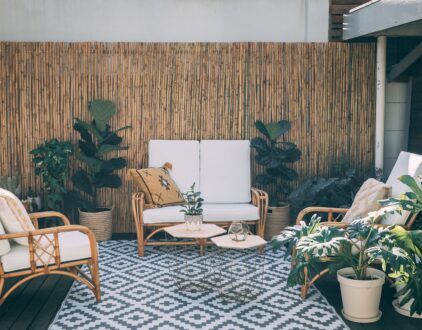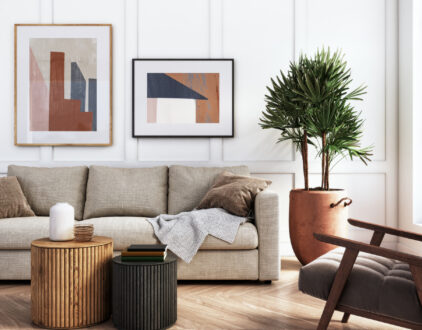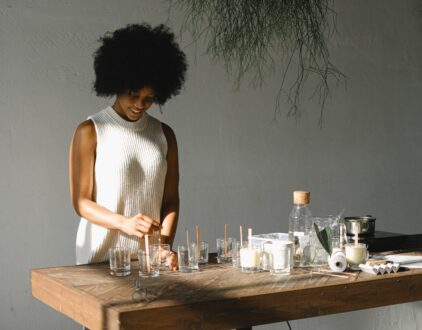 ---
Spaces
Whether it's luxury or ease, every area of your home should be as fabulous and unique as you.
FOLLOW ALONG ON INSTAGRAM
Find us on social for more home inspiration where culture, personal style, and sophisticated shopping intersect to help you create a home where you love to live.