If you're not familiar with creator Lauren Comer, also known as @pinchplateparty, you're in for a treat. This DIYer is all about elevating your home and life. Her content spans her latest DIY projects, food, home inspiration, and everything in between. One of our favorite home projects Comer is working on is her wet bar. Located in her basement, this bar will be a space to experiment with cocktail recipes, host guests, and enjoy entertainment at home.
Comer invited us along on her journey as she DIYed her basement's wet bar tile. Using the Rosemary Subway tile by Fireclay Tile, Comer's wet bar is a serene oasis.
Here's how Comer brought her wet bar to life by installing these beautiful green tiles.
Start With a Leveled First Row
"I used a chalk reel to get it just right," Comer shares in her video with Home & Texture. She kept the chalk line visible by back-buttering the first row and using small spacers against the countertop. Since the tiles she used varied in size, Comer drew vertical lines to ensure consistent spacing.
Install Tiles
To install the tiles, Comer applied adhesive, inserted spacers, and then slid in the subway tiles. For tile cuts, which come in handy when fitting around outlets, Comer used a wet saw. "I make less mistakes when using one of these," she shared.
Finishing Touches
After all the tiles were installed, it was time for grout. Comer applied grout to the tiles with a float at a 45-degree angle. After the grout is applied, they should be wiped clean. To ensure that the tiles look their best, Comer removed any additional tile haze and calked gaps along the counter, shelf, or ceiling.
The finished result is a stunning wet bar with marble countertops, sage green tiles, and all the vibes.
Follow Comer at @pinchplateparty for more DIY insights, tips, and inspiration.
---
---
---
Spaces
Whether it's luxury or ease, every area of your home should be as fabulous and unique as you.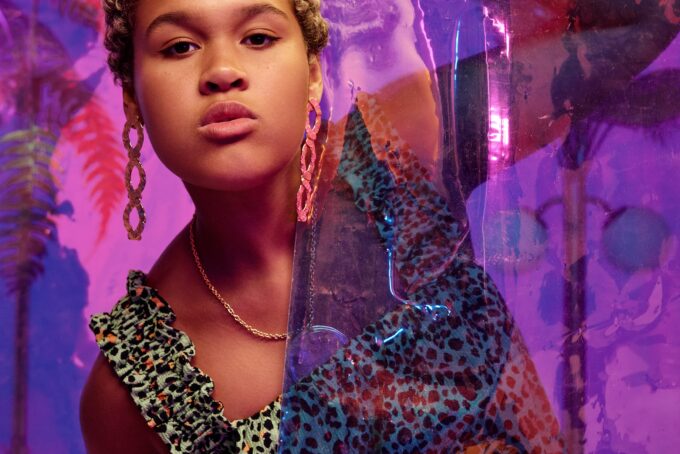 FOLLOW ALONG ON INSTAGRAM
Find us on social for more home inspiration where culture, personal style, and sophisticated shopping intersect to help you create a home where you love to live.