To function properly, every kitchen needs the right setup, tools, and appliances. From blenders and microwaves to sinks and storage cabinets, having the right design can make cooking a lot easier and more convenient. Selecting the best countertop material for your kitchen is also an important factor to consider when designing your space. Whether you decide on quartz or tile, your countertops not only add to your room but provide functionality as well.
For example, countertops provide a safe and clean surface for you to prepare your meals. This makes chopping, dicing, and mixing ingredients a lot easier. You can also use the additional space your countertops provide by setting smaller appliances and equipment — i.e. cutting boards, cooking and serving utensils, etc. — atop them so they're more accessible to you.
And as an added bonus, you can place your hot pots and pans on them without risk of damage.
How To Choose the Best Countertop Material
Selecting the right materials for your countertop is surprisingly important. Without doing so, you can have a kitchen that looks nice but is a nightmare to maintain, costing you hundreds of dollars to repair or replace. To enhance your space and save money in the long run, here are nine factors to consider when selecting the best countertop material for your kitchen:
1. Durability
When it comes to finding the best countertop material, consider durability. Try looking for quality materials — such as quartz or granite — that are resistant to scratches and staining. This way, you can avoid spending a lot of money on replacing old, worn countertops over time.
2. Maintenance
Part of what makes a countertop material of good quality is how easy it is to maintain it. To prevent having to tediously care for your countertops, choose materials like quartz or solid surface that are easy and more convenient to clean and maintain.
3. Aesthetics
Of course, when deciding on a material, you should factor in your existing design and style. Your countertops should match the rest of your kitchen so select a material that complements your space, considering its color, pattern, and finish.
4. Budget
Depending on the type you select, countertop materials can cost quite a pretty penny. Fortunately, there are many materials on the market that are not only affordable but of great quality as well. You should first calculate your budget before making a decision, then select a material that fits within your determined price range.
5. Functionality
Your kitchen is a place for cooking, eating, and socializing. Because of this, you should consider your specific cooking needs and habits. For example, if you enjoy baking, try granite or quartz for their ability to resist heat. Or for experienced chefs, stainless steel could be the right fit to cover all your cooking needs.
6. Longevity
Countertops are a worthwhile investment since many can last up to 30 years depending on the type of material. To ensure your countertops last a long time, shop for quartz, tile, or granite materials that have a higher lifespan than say, solid surface or cultured marble, which contain a higher percentage of plastic.
7. Local Availability
Planning to hire a professional to install your countertops? Make sure the material you choose is one that local professionals specialize in so you can avoid having to search for help performing necessary repairs or replacements.
8. Sample and Test
You can try out your countertop materials before you buy them. Request samples from your local supplier so you can see how they look and feel prior to installation.
9. Seek Professional Advice
If you need expert help, speak with a design professional who can guide you on what the best materials are to suit your unique needs and preferences.
---
---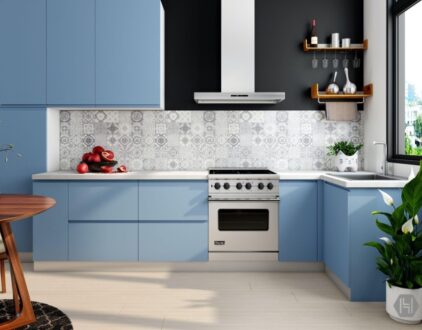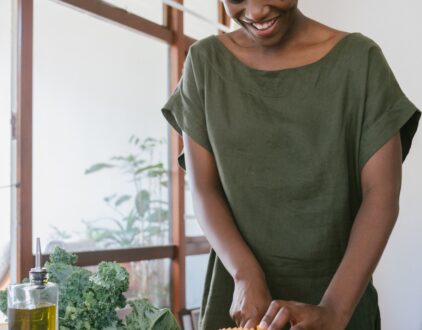 ---
Spaces
Whether it's luxury or ease, every area of your home should be as fabulous and unique as you.
FOLLOW ALONG ON INSTAGRAM
Find us on social for more home inspiration where culture, personal style, and sophisticated shopping intersect to help you create a home where you love to live.