The future of Black homeownership still looks like a rocky road to most Black Millennials despite some making more money than their older family members. With June being National Homeownership Month, Black Millennials are still holding out hope that the market will favor them just enough to secure the American dream.
Dr. Marcus Casey, associate professor at the University of Illinois Chicago and non-resident economist fellow at The Brookings Institute, recently shared with Home & Texture some insight on the future of Black homeownership in America. He shares why he believes Black Millennials should consider overlooked markets for homeownership, how to avoid common first-time homebuyer mistakes and the hidden costs of homeownership.
Black Homeownership According to an Economist Expert
Home & Texture: There have been recent reports that appear to give hope to Millennials who want to become homeowners. As an economist, what do you believe is in store for Black Millennials when it comes to making homeownership a reality for them in the future? 
Marcus Casey: If you think about the housing market right now, rates are hot and they are not going to go down fast. I think it's going to still remain pretty difficult. I think [the Black Millennials who] would benefit under the current conditions are people who can remotely work and actually move to places that aren't high demand or very competitive. In the near term, I still think it's going to be pretty challenging, especially for Black people, because they often don't have some of the flexibilities that other groups have, like having people give them down payments and things of that nature.
H&T: Speaking of down payments, what do you think of housing programs like NACA and those types of programs to help working and middle-class people, especially Black people and other marginalized communities, secure homes? Do you think they're helpful?
MC: Giving people $50,000 down payments helps, but again, that's not a long-term solution to a big problem. Let's be honest, it's very difficult to buy homes even with assistance. Why? Because they need to have income sufficient to carry those mortgages. [Personal] incomes have been rising, [but] you still have a lot of people who aren't making that much money. Then when you add in student debt payments [and other bills, the] the credit regime that we [operate in] is not going to get that many lenders. It's just hard to get a mortgage unless you have stellar credentials now.
Given that most of the Black middle and middle-upper class tend to [be educated and a large number of them] didn't have somebody pay for their college or graduate education, even high-income Black Americans [may] carry high student loan debt. That's going to cause a big issue when you go in and try to apply for a mortgage. They want your housing costs to be somewhere around 28% to 33% of your income.
H&T: What would you advise active Black buyers to do first before they hit the market? 
MC: Make sure that you can afford it. There are a lot of hidden costs when you buy a house. Even if you're buying a tip-top brand-new home, you still got to furnish it. There's all this insurance and all these other aspects of buying a home that are often missed. People [focus] on the purchase. If you use your life savings [as a down payment], and something goes wrong, you're gonna be in trouble.
The second thing I would say is to make sure you understand that this is not a short-term choice. People should [also] be thinking about what the expectations are in the near future. The third thing is if you got your financials together. [Lastly,] try to spend as much time researching the location and the amenities of the place that you're considering. [Understand] housing prices do go down. If there's some sort of bad thing discovered or new information about the area in which you're trying to move, housing prices can go down. So you want to be as informed as possible about the places where you want to live.
H&T: Are there any black or multi-ethnic economy books or literature that you could recommend for people to read that is pretty clear-cut and easy to understand?
MC: Daryl Fairweather, the chief economist at Redfin is currently writing a book on housing called "Hate The Game" [scheduled to debut in 2024].
This article has been edited and condensed for length and clarity.
---
---
homeownership
Home is a safe place where relationships flourish and the cornerstone of neighborhoods. We believe it's the setting that surrounds your phenomenal story.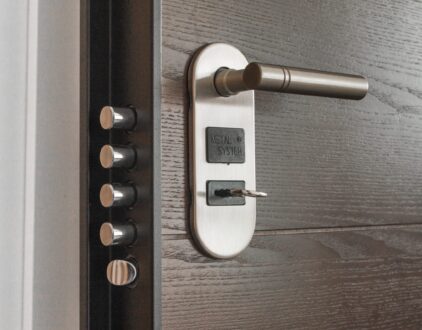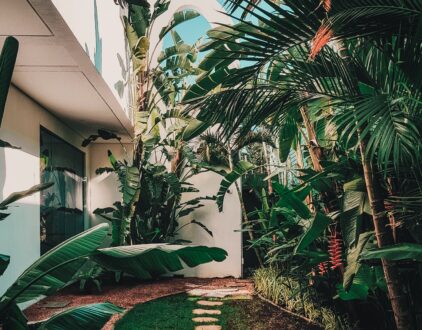 ---
Spaces
Whether it's luxury or ease, every area of your home should be as fabulous and unique as you.
FOLLOW ALONG ON INSTAGRAM
Find us on social for more home inspiration where culture, personal style, and sophisticated shopping intersect to help you create a home where you love to live.