Zillow and StreetEasy's newest housing super app delivers big promises for marginalized first-time homebuyers. Zillow is one of the most-used applications and real estate websites, according to the media monitoring site, Similiar Web. StreetEasy was acquired by Zillow in 2013, and it primarily focuses on real estate for the New York City area. Both of the services want to deliver a one-stop shop for renters and home buyers alike.
Zillow published a report that highlights the housing disparity between Black mortgage applicants and non-Black applicants. The data shows that Black applicants were denied 84 percent more times than their non-Black counterparts. The Zillow and StreetEasy services want to help users overcome these barriers with their housing super app.
How The App Works
View this post on Instagram
Buying a home is stressful and this new housing super app wants to eliminate the extra chaos. With the housing super app, users can search for homes, secure agents and find payment assistance from the comfort of their phone. The upgraded application allows users to search for homes by anticipated mortgage costs. This will encourage users to find homes that are safely within their budgets.
The co-founder and CEO of Zillow, Rich Barton stated that the company wants "to create a single digital experience to help customers across all their real estate needs." The app will help people with buying, selling, financing and renting home. Barton described the application as one ecosystem of connected solutions for all things related to moving.
"Buying a home is not like buying any other asset; it's deeply personal and it's emotional," said Amanda Pendleton, Zillow's home trends expert. "When you make an offer on a home, you have likely envisioned your life there. If you lose out on that home to a stronger offer, it can feel like losing a future you have already started planning. These survey results find, even when they are ultimately successful, a large share of buyers in today's competitive market experience heartache and stress."
The Super App Meets AI Tech
Zillow and StreetEasy have recently incorporated advanced artificial intelligence technology into their housing super app. One of its latest features is a "natural language search." This allows users to speak naturally into the Zillow app to find homes that fit their needs.
"Beyond easy-to-filter criteria like bedrooms and bathrooms, buyers are considering many other specific features that match their unique lifestyle," said Jenny Arden, who serves as Zillow's chief design officer. "This new tool is a game changer for home shopping because it helps shorten the sometimes long and stressful house-hunting process by creating an easy, more modern way to search, and it delivers relevant search results in a simple, uncluttered way."
Zillow also offers its own prequalified home loans called Zillow Home Loans. Users are not limited to the app's home loans. However, it is encouraged if users wish to opt out of the traditional lending route for home buying. Other new features include side-by-side comparisons, veteran loans and hiding previous homes they've ruled out. Renters also can access interactive floor plan maps and save money by searching for apartments based on their current lease.
For first-time homebuyers, the Zillow and StreetEasy housing super app promises to deliver a variety of programs for financial assistance for qualified buyers. This application and Zillow's efforts can be the catalyst to push the real estate industry in the direction of change. It can potentially help decrease the hurdles that potential Black homeowners face.
---
---
homeownership
Home is a safe place where relationships flourish and the cornerstone of neighborhoods. We believe it's the setting that surrounds your phenomenal story.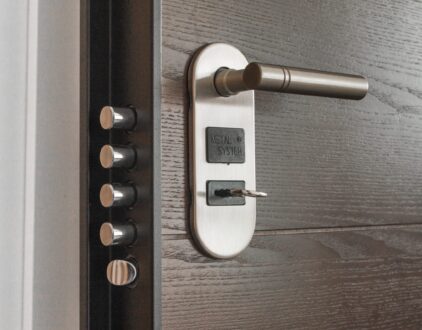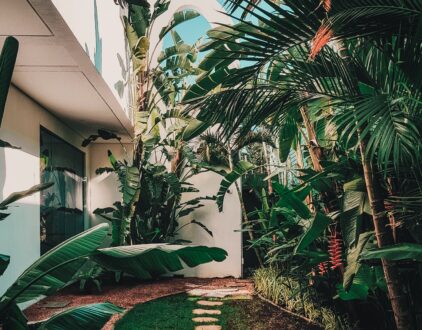 ---
Spaces
Whether it's luxury or ease, every area of your home should be as fabulous and unique as you.
FOLLOW ALONG ON INSTAGRAM
Find us on social for more home inspiration where culture, personal style, and sophisticated shopping intersect to help you create a home where you love to live.