When the golden leaves of fall start to replace the lush green foliage of summer, many find joy in transforming their living spaces to align with the enchanting spirit of autumn. This transformation is marked by infusing fall-inspired decor that brings warmth, charm, and a touch of whimsy.
As trends keep evolving, it can be a challenge to strike a balance between being stylish and not having to get new decorations each year. This is why it's essential to choose decor that is both trendy and timeless. It's about creating a space that feels inviting and homely. Selecting timeless fall pieces allows you to keep your spaces feeling fresh and seasonal without having to update your decor collection constantly. For inspiration, here are five decor ideas to add to your home this fall.
Classic Autumn Wreaths
Autumn wreaths made from dried flowers, faux berries, and leaves can welcome guests with a warm, festive flair. Choose earthy tones for a wreath that will never lose its charm.
Pumpkins of All Sizes
Pumpkins are synonymous with fall, making them a timeless addition to your decor. Opt for a mix of real and faux pumpkins. Feel free to play with sizes and colors to create versatile displays that can be rearranged each year.
Warm and Textured Fabrics
Layer your living space with warm, textured fabrics like knitted throws, wool blankets, and velvet cushions. These fabrics in neutral tones are perfect for blending with changing trends.
Candle Holders and Lanterns
Antique or rustic candle holders and lanterns cast a beautiful, cozy glow in your home. They're functional and elevate any room's aesthetics with their timeless appeal.
Natural Elements
Incorporate natural elements like pinecones, acorns, and dried foliage into your home. Natural elements bring the essence of fall into your space, allowing you to create arrangements and displays that never go out of style.
---
---
Decorate
Access design inspiration that infuses personality and culture into your spaces.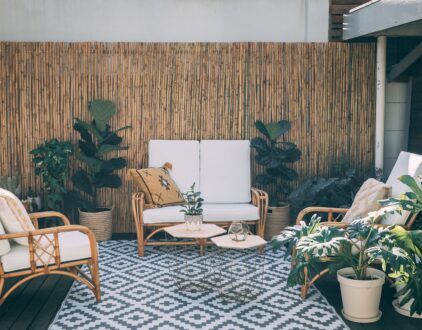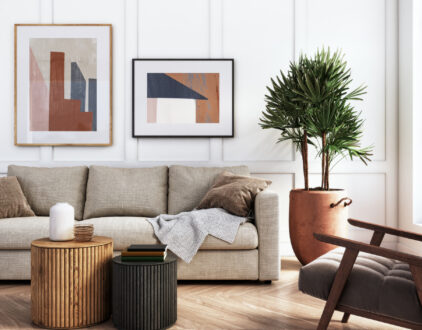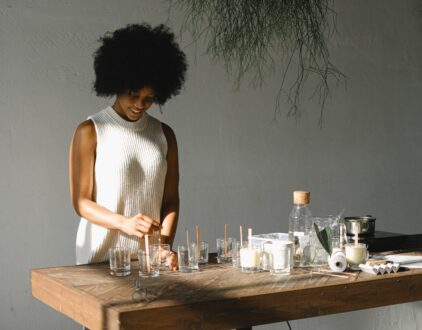 ---
Spaces
Whether it's luxury or ease, every area of your home should be as fabulous and unique as you.
FOLLOW ALONG ON INSTAGRAM
Find us on social for more home inspiration where culture, personal style, and sophisticated shopping intersect to help you create a home where you love to live.