Garage man caves are all over our timelines. And for good reason! Not only do they provide the perfect escape, but they can also provide hours of entertainment.
What Is a Garage Man Cave?
A garage man cave is a designated space for a man to relax and unwind without distraction. Of course, relaxation can have different meanings for different men. For example, many men consider fixing cars to be an enjoyable hobby. In this case, they might transform their garage into a makeshift mechanic shop, filled with automotive tools and equipment to work on cars or other projects. Others might prefer their space to be an area for gaming. If so, adding a pool table or retro pinball machine can create the perfect environment to have a good time.
Garage man caves provide a sense of privacy and independence, as they are located outside of the home. This can be especially beneficial for reducing the stress that comes with the hustle and bustle of everyday life.
How To Create Your Own
When it comes to creating a garage man cave, design and decor possibilities are endless. Garage man caves are furnished and decorated to match the interests and hobbies of their owner, which means you can decorate them however you like.
Man caves tend to have decor that adds a masculine touch to the space — i.e. wood accents, leather furnishings, or dark colors. But you can also incorporate your own personal style, whether that means hanging a blinking neon welcome sign or adding a purple accent wall to your space.
The important thing to remember is that a garage man cave should be both functional and attractive. It should reflect your individuality, tastes, and interests. For inspiration on how to design your space, here are five ideas for creating the perfect garage man cave:
Hobbies
View this post on Instagram
For design inspiration, look no further than your own hobbies and interests. Whether it be sports, music, books, or movies, your man cave can reflect these hobbies in a variety of ways. Take this garage man cave inspired by beer, for instance. Decorated with multiple signs to show off the owners' favorite beer brands, the look comes together with a couple of bar stools and even a dog cage so that man's best friend can sit back and relax, too.
Sports
View this post on Instagram
If you're a sports fan why not decorate your space to show appreciation for your favorite sport or sports team? You could hang team posters and banners or even buy an authentic jersey to frame. You could even install a large-screen TV so you can keep up with the latest games and matches.
Gaming
View this post on Instagram
Are you an avid gamer? Whether you like World of Warcraft or NBA Live, the world is your oyster when it comes to decorating your gaming space.
Try to think of your garage man cave as a personal sanctuary. Use the walls to display cool artwork or posters of your favorite games and characters. You can also hang shelves to store your accessories and collectibles. Add comfortable seating, such as bean bags or couches, so you have a place to relax and get immersed in the game.
Tropical Retreat
View this post on Instagram
If you need an escape, consider a trip to paradise with a man cave inspired by the tropics. Instead of spending money on buying a plane ticket to the Caribbean, decorate your space with bright colors and natural elements to add a hint of island majesty. Hang a surfboard on the wall, lay out a few fronds, and crack open a beer to enjoy your new home away from home.
Automobile
View this post on Instagram
This man cave inspired by a love of Ferraris is a great way to upgrade your garage and transform it into a stylish sanctuary. Or if you like working with cars, tap into your inner petrolhead and create a functional, organized space with all the tools you need.
---
---
Decorate
Access design inspiration that infuses personality and culture into your spaces.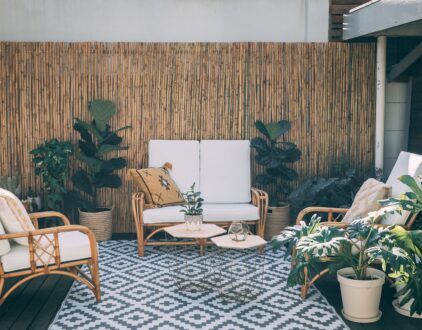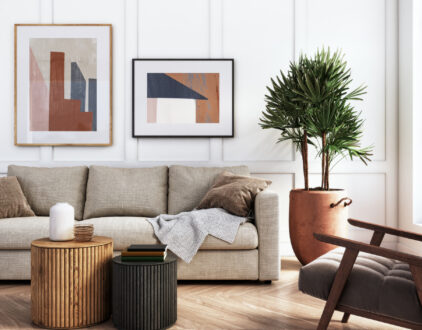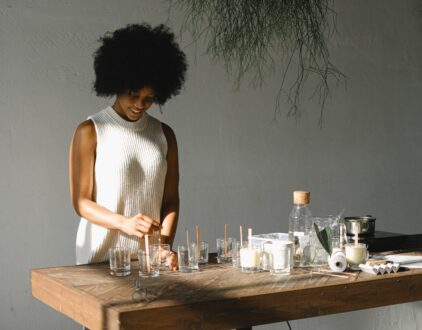 ---
Spaces
Whether it's luxury or ease, every area of your home should be as fabulous and unique as you.
FOLLOW ALONG ON INSTAGRAM
Find us on social for more home inspiration where culture, personal style, and sophisticated shopping intersect to help you create a home where you love to live.