'Tis the season, and that means it's time to eat, drink, and deck the halls with boughs of holly—or eco-friendly alternatives. While the classics never go out of style, this year's holiday trends offer a fresh take on festive decor. Embrace these holiday trends to give your home a festive atmosphere.
Sustainable Decor – 'Tis the Season To Be Green
Embrace eco-friendly options this year by choosing ornaments and decorations made from recycled materials, or DIY your own! Look for pieces that can be reused year after year to minimize waste. And if you're feeling particularly Earth-conscious, consider a potted Christmas tree that you can plant once the holidays are over.
Neutral Elegance – Softening the Holiday Palette
While we all love the traditional reds and greens of the season, this year, we're seeing a shift toward a more neutral and sophisticated color palette. Think soft whites, muted metallics, and calming neutrals like sage and blush. These elegant hues create a serene and inviting atmosphere in your home, making it the perfect backdrop for holiday gatherings and cozy nights by the fire.
Rustic Charm – Bringing the Outdoors In
There's something timeless and comforting about rustic holiday decor. This year, embrace the charm of wooden ornaments, burlap stockings, and plaid blankets. These elements add a cozy, cabin-in-the-woods vibe to your home, making it the ideal setting for sipping hot cocoa and sharing stories with loved ones around the fireplace.
Gnomes Galore – Adding Whimsy to Your Space
Move over, Santa's elves; gnomes are stealing the spotlight this holiday season. These bearded little fellows have popped up everywhere, from tabletops to tree toppers. Their whimsical appearance adds playfulness to your decor, and you'll find it hard not to smile when you spot them peeking out from unexpected corners of your home.
Vintage Revival – Nostalgia in Ornaments
Nostalgia is in the air, and vintage holiday decor is making a glorious comeback. Take a trip down memory lane by dusting off those heirloom ornaments from your family's attic. Maybe they're eclectic, maybe they're out of place, but it's a thoughtful way to bridge generations into your holiday tradition.
Cozy Hygge – Embracing Comfort
Have you heard of "hygge"? It's the Danish concept of coziness and contentment, and it's perfect for the holidays. Create a snug and inviting atmosphere in your home by adding soft throws, plush pillows, and scented candles to your decor. It's all about setting the stage for relaxation and togetherness, where everyone can unwind and enjoy the holiday spirit in the coziest way possible.
Outdoor Extravaganza – Decking the Exterior
While we often focus on the interior of our homes, this year, it's all about bringing the holiday spirit outside. Think big and bold with oversized wreaths, grand light displays, and perhaps even a life-sized inflatable Santa. Your home will become a beacon of holiday cheer, and your neighbors might just need sunglasses to appreciate your festive spirit.
Minimalistic Magic – Less Is More
In the spirit of decluttering and simplifying, consider a minimalistic approach to holiday decor. Opt for sleek and simple decorations that exude elegance and class. A minimalist aesthetic allows your home's natural beauty to shine through, all while capturing the essence of the season. Sometimes, less truly is more.
Illuminating Ideas – Creative Lighting
Of course, no holiday decor is complete without twinkling lights. But this year, it's time to get creative with your lighting. Think fairy lights in mason jars, LED candles in windows, and even neon holiday signs. These unique additions will add a modern and playful twist to your decor, making your home a festive wonderland that's both dazzling and delightful.
---
---
Decorate
Access design inspiration that infuses personality and culture into your spaces.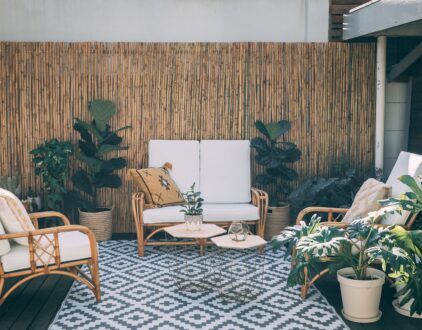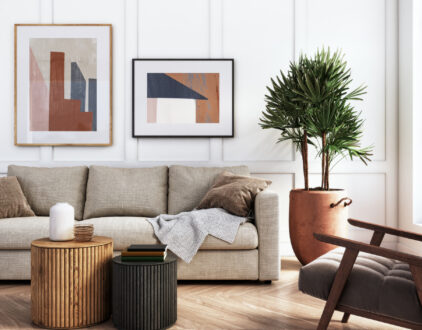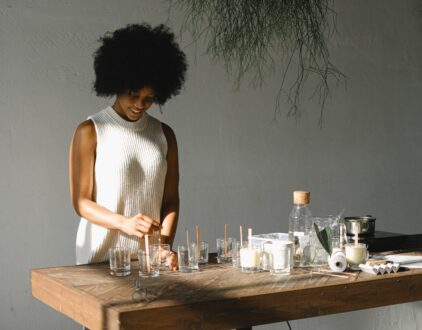 ---
Spaces
Whether it's luxury or ease, every area of your home should be as fabulous and unique as you.
FOLLOW ALONG ON INSTAGRAM
Find us on social for more home inspiration where culture, personal style, and sophisticated shopping intersect to help you create a home where you love to live.