As a homeowner, keeping up with the household is a lot of work. Managing repairs, maintenance, and organization is an important part of being a responsible homeowner, but it can quickly become overwhelming. As a result, many homeowners end up neglecting their responsibilities altogether, which can truly take a toll on your finances if left unchecked.
Owning a home is a great accomplishment, but it can also be really taxing. From keeping up with repairs to managing your budget, homeownership is not for the faint of heart. But whether you're a new homeowner or have multiple properties, there are plenty of apps that can help you better manage your home. The best part? They're free to use! To make maintaining your home easier, here are five home maintenance apps that can help:
HomeZada
Maintain your sanity with HomeZada, a multi-functional app that helps you stay on top of your household responsibilities. With HomeZada, users can do everything from cataloging their home inventory to managing insurance policies and claims.
A lot goes into managing a home, but the app makes the process a whole lot easier. When you create your profile, you have instant access to a number of cool features such as recording appraisal values, logging repairs, creating and maintaining a budget for renovations, reviewing neighborhood prices, uploading receipts for expenses, and so much more.
Houzz
If you enjoy interior design, The Houzz app is the perfect tool for you. With Houzz, you can easily plan the interior of your home. You can use it to test out room layouts, browse design ideas, and even shop for furniture to create your dream home.
Using its integrated 3D virtual room, you can view, save, revise, and share your designs so you have a better picture of your future space. And if you need further help, Houzz connects users to local professionals — i.e. interior designers, architects, and contractors — who can help make your dreams a reality.
GreenPal
Touted as the "Uber for lawn care", GreenPal is a convenient app that helps you book and pay for on-demand yard maintenance quickly and easily. All you have to do is take a picture of your lawn, describing what needs to be done. Then, the app provides quotes from professionals in your area who can service your yard within 24 hours.
Even better, after you find a provider, you can schedule AND pay using the app. This means you can be away from home during service, freeing up time for you to enjoy elsewhere.
Centriq
Need help repairing or maintaining your appliances and other devices? Centriq is the app for you. This inventive app provides everything you need and more, from spare parts to DIY repair videos. Plus, you can even use the app to set reminders about upcoming maintenance so you never miss a beat.
Even better, using Centriq is easy to do. Just upload a picture of your appliance label to access everything you need to fix and maintain the appliances and other devices in your home.
Cozi
For the busy homeowner, Cozi is an innovative app that helps you manage your hectic schedule. With Cozi, you can oversee your activities, appointments, school events, and more using in a single, centralized calendar.
And if you live with others, the app lets you create shared grocery lists, chore charts, and other lists to help you manage your household. Say goodbye to missed appointments or piled up chores. Cozi keeps tracks of everything so you can focus on what matters the most: enjoying your home.
---
---
homeownership
Home is a safe place where relationships flourish and the cornerstone of neighborhoods. We believe it's the setting that surrounds your phenomenal story.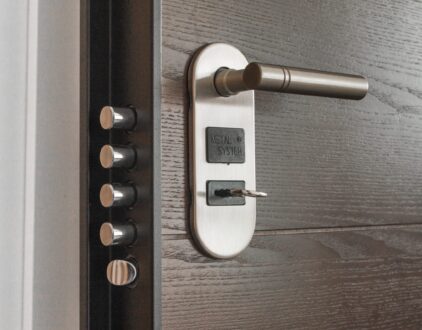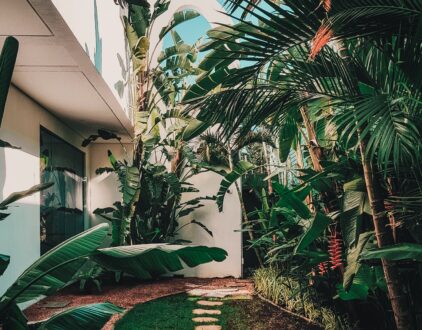 ---
Spaces
Whether it's luxury or ease, every area of your home should be as fabulous and unique as you.
FOLLOW ALONG ON INSTAGRAM
Find us on social for more home inspiration where culture, personal style, and sophisticated shopping intersect to help you create a home where you love to live.