Owning a home comes with the responsibility of upkeep, a task that even the most experienced homeowners find challenging. Unpredictable issues, from leaky roofs to faulty electrical systems, can occur without warning. This is where home warranties become invaluable. They offer homeowners the assurance of protection for their home and possessions. However, the benefits of home warranties remain underutilized, as many homeowners are unfamiliar with their existence or their purpose.
What is a Home Warranty?
A home warranty is a contract that covers the cost of repairing or replacing the systems and appliances in your home. Many people confuse home warranties with homeowners insurance, which is understandable. Even though they share a few similarities, they serve different purposes.
Home warranties are useful for covering expenses related to normal wear and tear of your household systems and appliances. On the other hand, homeowners insurance provides protection against unfortunate events such as fire or theft.
Why Homeowners Should Consider a Home Warranty
As time progresses, your major household systems and appliances start to age. When this happens, they can unexpectedly malfunction or stop working altogether. To make matters worse, repairing or replacing them can cost quite the pretty penny. So to avoid this, a home warranty acts as a way for homeowners to safeguard their belongings to prevent financial burden.
What Every Homeowner Needs To Know About Home Warranties
Home warranties are a useful service to homeowners. They help protection against unexpected repair and replacement costs to lighten the load on your wallet. But before you decide to invest in a home warranty, you should first understand more about what it is and the process of obtaining one. To help you get started, here are 10 key points every homeowner needs to know about home warranties:
Coverage May Vary
Not every home warranty plan is the same. In fact, they can vary greatly when it comes to coverage and cost. For example, certain policies only cover heating and cooling systems. Others provide a more comprehensive coverage for multiple appliances and systems.
Pre-Existing Conditions Don't Count
Home warranties are unlikely to cover anything that occurred prior to when your coverage began. This is why new homeowners are encouraged to invest in a home warranty upon moving in.
Account For a Service Fee
If your system or appliance needs to be repaired or replaced, expect to pay a service fee or deductible for every service call made.
Consider Your Contract Length
Home warranty contracts tend to last for a short period — one or two years — at a time. So make sure to renew your contract so your home remains protected at all times.
Review Renewal Terms
Speaking of renewing, if you decide to renew your home warranty, you might notice that the terms and conditions have changed, which is common practice. When this happens, be sure to carefully review the renewal terms including coverage and pricing so you can make an informed decision about which plan is right for you.
Understand the Claim Process
If your system or appliance is still not working even after being serviced, you can call for back up by contacting your warranty provider who can send a professional technician to your door for service.
Prepare For a Home Inspection
Before you can obtain a home warranty, your provider might request that you complete a home inspection so they can evaluate the condition of your home, systems, and appliances to ensure that everything is in working condition.
Don't Forget Insurance
As previously mentioned, home warranties and homeowners insurance provide protection in different ways. For a more comprehensive coverage, consider investing in both helpful services to ensure that your home is protected in every way.
---
---
homeownership
Home is a safe place where relationships flourish and the cornerstone of neighborhoods. We believe it's the setting that surrounds your phenomenal story.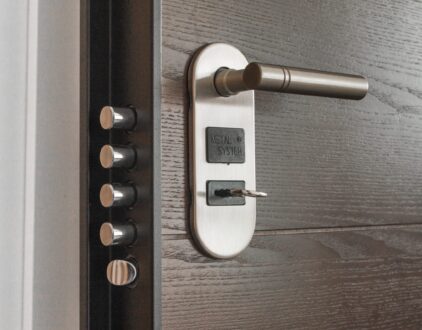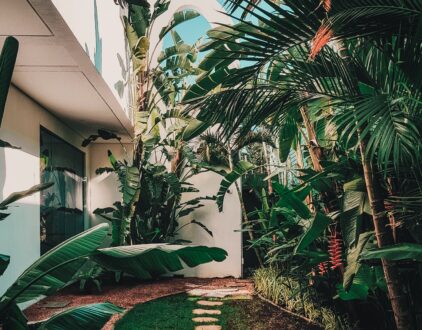 ---
Spaces
Whether it's luxury or ease, every area of your home should be as fabulous and unique as you.
FOLLOW ALONG ON INSTAGRAM
Find us on social for more home inspiration where culture, personal style, and sophisticated shopping intersect to help you create a home where you love to live.