Mental health is a topic that has grown in popularity in recent years. Because of the conversations happening, mental health is now recognized as an important factor in your overall health and wellness.
Fortunately, as our understanding of mental health deepens, so does our recognition of the various factors that can positively impact it. One such factor is homeownership. While owning a home may initially seem unrelated to mental health, research has indicated a strong correlation between the two.
How Homeownership Affects Mental Health
Studies suggest that homeownership can have a profound positive impact on mental well-being, contributing to improved overall happiness, stability, and a sense of belonging. Here are five ways homeownership can have a positive impact on mental health:
It Can Provide a Sense of Security
When you own a home, you feel secure because you have a place to let go and be yourself. Unlike renting, owning a home requires a long-term commitment, but it also gives you the freedom to customize and create a space that represents who you are and makes you feel safe. According to Head to Health, when we feel safe, we can be more productive in other areas of our lives because that safety allows us to relax and focus on relationships, work or study.
Having a place to call home can also bring about feelings of calm, knowing that you have a place of retreat during the unpredictable moments of life. Whether you choose to spend time on the sofa or enjoy the tranquility of your backyard, having a secure space to escape fosters a sense of happiness and provides a sanctuary from the demands and tensions of the outside world.
It Can Provide a Sense of Ownership
As one could guess, owning a home provides a sense of ownership. Having the ability to decide on various aspects of your home, such as its decoration and layout, allows you to create a space that truly reflects who you are. Health e-University reveals that having a healthy amount of control over certain aspects of your life is beneficial to maintaining balance. Alternatively, feeling that you have no sense of control can lead to mental health problems, such as anxiety and depression.
You can personalize your living space according to your preferences as a way to develop a sense of pride and identity. For example, you can customize the walls with colors that you associate with positive memories and feelings, or add pieces of furniture and decorations that reflect your style.
This sense of control cultivates a positive emotional attachment to your home, which ultimately enhances your comfort, contentment, and overall mental well-being.
It Can Provide a Sense of Pride
According to a 1999 research study, people who were able to achieve their personal goals were better adjusted in life. Fortunately, owning a home can also provide a sense of pride and confidence, reflecting the achievement of financial responsibility and stability. For many, homeownership is seen as a significant milestone in life, representing hard work and the ability to establish roots. This accomplishment can boost your self-esteem by affirming your capacity to make long-term investments.
Homeownership is tangible proof of your capabilities. For example, those who have gone through the process of purchasing a house understand the commitment and responsibility involved. It is an indication that you are able to use your resources and money wisely, handling a large-scale investment.
It Can Foster a Sense of Community
Having your own home provides a solid base for developing and fostering relationships. It allows for ample opportunity to host and spend time with your loved ones. By having your own space, you can create a cozy and inviting atmosphere that facilitates authentic connections with family and friends. And according to the Journal of Epidemiology and Community Health, having a healthy social network can even impact your aging process, as research participants with stronger communities were likely to live longer.
You could host holiday gatherings, game nights, barbecues and much more in the comfort of your home. This not only strengthens existing relationships but also makes it easier to form new connections.
It Can Ease Worries About the Future
Many people struggle with the fears of the future, especially in the ever-changing world of today. In fact, Healthline reveals that the fear of the unknown can cause people with anxiety, depression, and other mental health conditions to become even more vulnerable. Owning a home can have a positive impact on your mental health by providing homeowners the opportunity to plan for the future. This stability can also give you peace of mind, knowing that you have a permanent place to call home.
Having a clear idea of where you want to raise a family or retire comfortably in the future can help with your mental health and quality of life. It can also give you a sense of purpose and optimism to work toward your goals.
---
---
homeownership
Home is a safe place where relationships flourish and the cornerstone of neighborhoods. We believe it's the setting that surrounds your phenomenal story.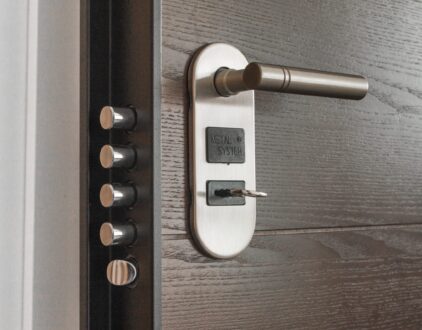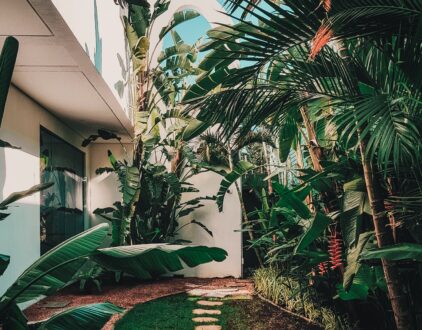 ---
Spaces
Whether it's luxury or ease, every area of your home should be as fabulous and unique as you.
FOLLOW ALONG ON INSTAGRAM
Find us on social for more home inspiration where culture, personal style, and sophisticated shopping intersect to help you create a home where you love to live.