Hosting parties is such a fun way to connect with friends and family. But did you know that your personality can have an impact on your hosting style? Whether you prefer great big potlucks or fancy soireés, your character can have a lot to do with the kind of party you're likely to throw. Read on to learn which hosting style best fits your personality.
The Organizer
If you enjoy planning things down to the smallest detail, you're probably an organizer. Organizers are typically the most reliable people in your family or friend group. Whether they're planning a surprise party or creating itineraries for family trips, you can always count on the organizer in your group to get the job done.
As hosts, organizers are the best at working through logistics. Because they like to plan every detail, their parties are often very well put together. From carefully coordinated decor to a creative schedule of events, these detail-oriented hosts take full charge of their event so all you have to do is show up and have fun.
The Free Spirit
The free spirit is someone who has a more easygoing personality type. They're typically pretty open-minded and truly live up to the mantra to "live and let live." They have a more spontaneous approach to life and seriously avoid strict, rigid rules or lifestyles.
Free spirits can be very creative, which is why they also make great hosts. They enjoy creating an ambiance that encourages their guests to let loose and have fun. Free-spirited hosts often introduce new party games and activities to their guests. As a result, their parties are usually the talk of the town, even weeks after they're over.
The Entertainer
Entertainers are the life of the party. They typically have a bold personality and are very outgoing, which is why people gravitate to them. They always tell the funniest jokes and are the loudest when it comes to karaoke. And whether they're hosting a gathering or simply attending, they definitely know how to use their infectious energy to get the party started.
As for hosting, entertainers are all about having fun. From dancing to delicious food and drinks, they're strategy always points to a good time.
But because they're so focused on working the room, they can sometimes use a helping hand with planning and executing the details in between. If this sounds like you, consider enlisting help from friends and family to hammer out the details so you can focus on what you do best: entertain.
The Networker
Do you enjoy making new friends? If so, you could be a natural networker. Networkers are experts at connecting with people and often make friends wherever they go.
They're great communicators and can be really good at remembering names and faces, which lends to their smooth and charismatic personality.
Because they love meeting new people, networkers make the perfect hosts for large parties. These social butterflies likely appreciate icebreaking activities to bring partygoers together. And you can bet on them having an assortment of party games ready to encourage lots of conversation and connection.
The Nurturer
If you have a nurturing personality type, you probably enjoy taking care of others. From comforting a heartbroken friend to making soup for sick a relative, nurturers are pros at making the people around them feel seen and heard.
As it relates to hosting, nurturers are big on comfort. They're always excited to see you so you can expect a big hug and a smile as soon as you arrive. They work hard to ensure their guests feel right at home by creating a homey atmosphere. Not to mention, nurturers love a good potluck. With potlucks, everyone contributes something, which makes for the strong connections nurturers enjoy.
---
---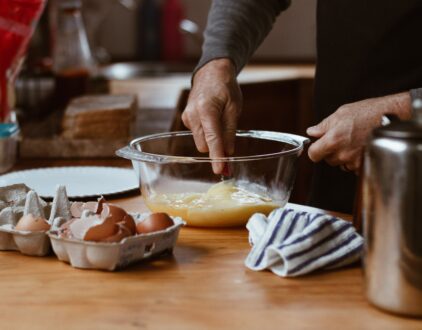 ---
Spaces
Whether it's luxury or ease, every area of your home should be as fabulous and unique as you.
FOLLOW ALONG ON INSTAGRAM
Find us on social for more home inspiration where culture, personal style, and sophisticated shopping intersect to help you create a home where you love to live.